Knowing these clothing hacks can improve the longevity of your favorite clothes and accessories and believe it or not can completely change your life!
Life-changing clothing hacks to get rid of stains, waterproof your shoes, and get rid of wrinkles without an iron.

Isn't it the worst when your favorite sweater starts pilling or you spill your drink on your favorite pair of shoes? We're rounding up the best easy clothing hacks you may not have heard of to fix your ruined clothing or prevent these fashion emergencies from ever happening.
1. Get rid of armpit sweat stains with this brilliant concoction.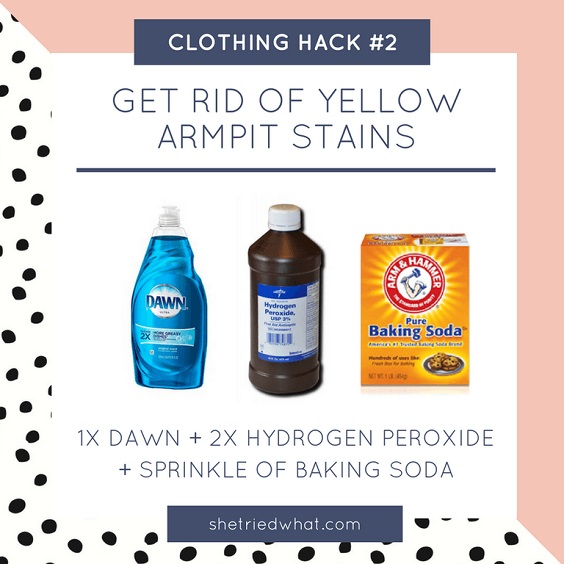 Simply mix together 1 part Dawn dish soap, 2 parts hydrogen peroxide, and a sprinkle of baking soda. Then, brush the mixture on the stained area. Let it sit for an hour and then wash regularly. This is perfect for undershirts or workout clothes and will save you money by making them last longer.
2. Waterproof your shoes in under a minute!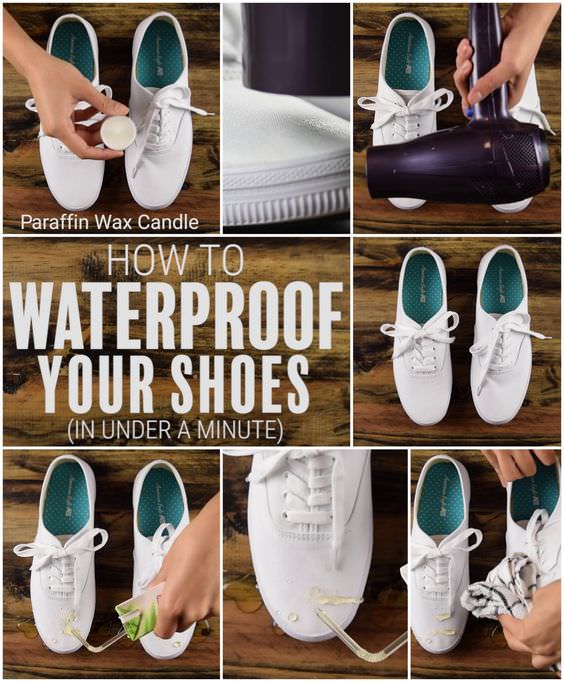 I had seen this hack before using beeswax, but I thought this idea was so much smarter! Almost everyone has a little, inexpensive tea light candle lying around to use instead. Simply coat your shoes with the wax candle and set it with the heat from your hair dryer. (via Baby First Blog)
3. Make temporary polka dot tights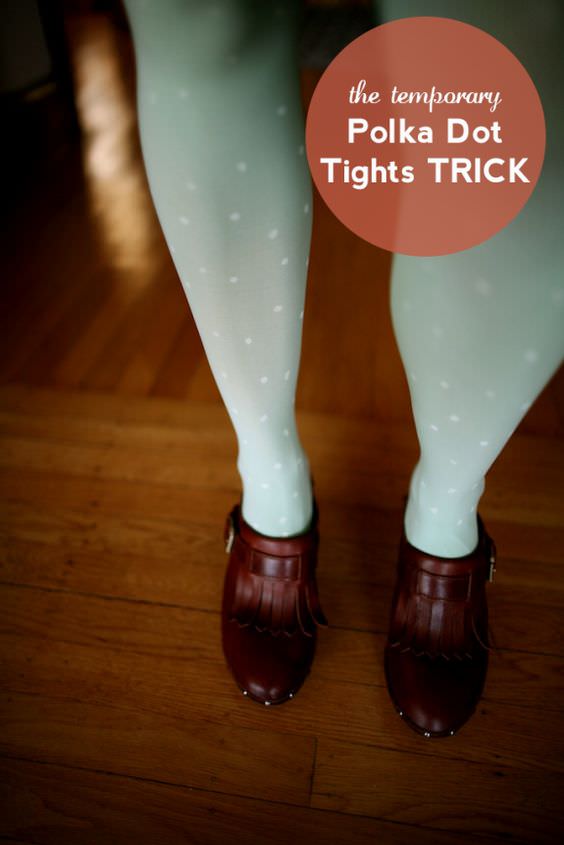 Do this with your little girl's tights and she will think it is magic! Simply use a chalkboard marker to create the polka dots, then when you want to get rid of them just throw them in the wash! It is like you just turned every pair of tights into 2! (via Say Yes)