These super cute DIY makeup organizer ideas to store the clutter.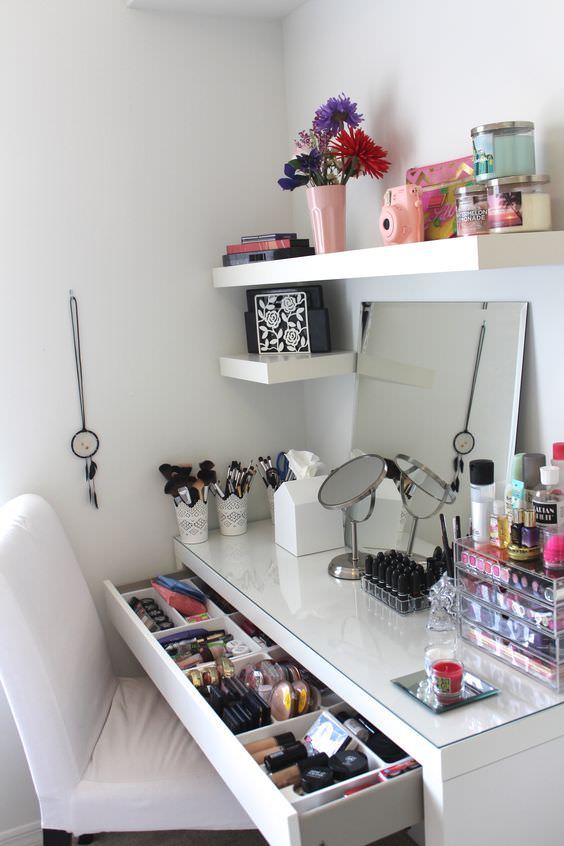 1. Washi Tape Cups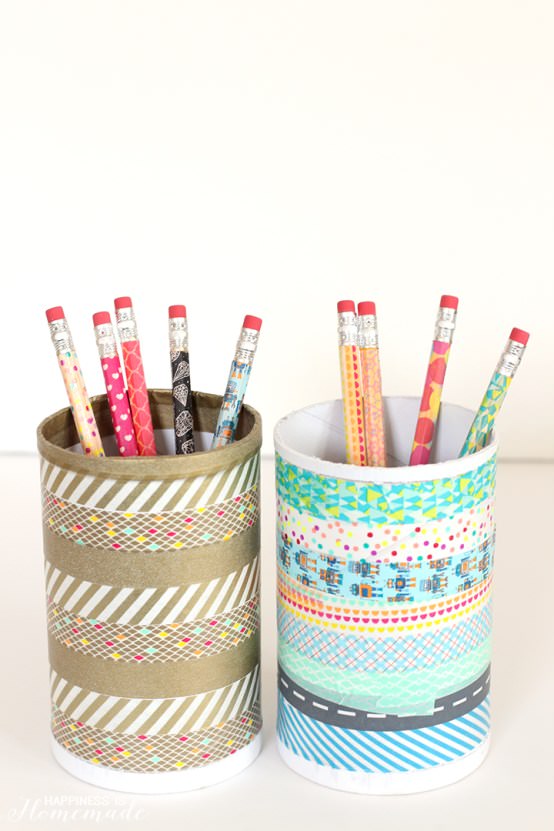 You know those Morton salt containers? Those work perfectly for this DIY makeup organizer – you just need to cut out the top and peel off the label. You could always just use regular paper cups too (stick to white). Get snazzy and line them with patterned Washi tape! Collect all of your eyeliners and mascaras and put them in one cup, your lipsticks and pencils in another, and makeup brushes in yet another. Take a label or piece of tape and mark the bin so that you won't mix your items up!
Also read: 32 DIY Driftwood Projects
2. Re-purposed Vases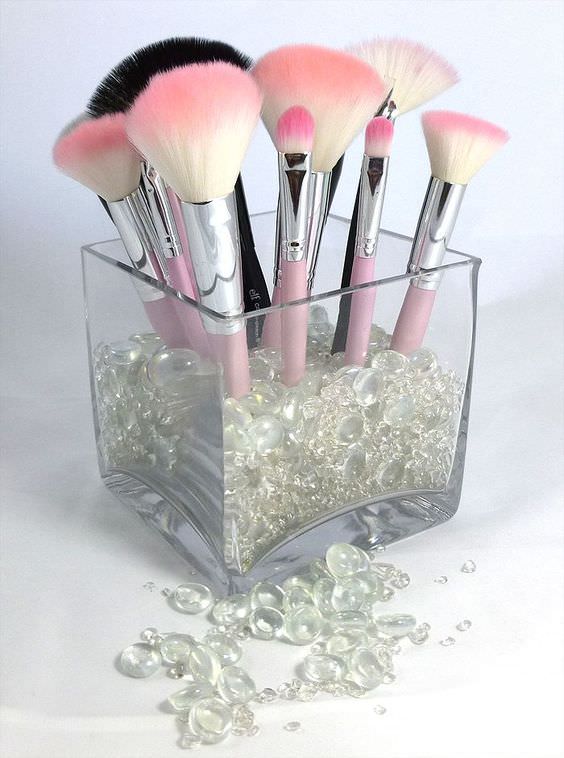 Have any spare glasses or clear vases around? Get inventive and use them to hold your
brushes. Buy some stones or colored sand and fill up the vase about half way. Now just simply stick your brushes inside with the handle part down. So cute!