Here 50 Dazzling Ways to Create Gel Nail Designs to Delight.

1. Celestial Pink for Everyday Angels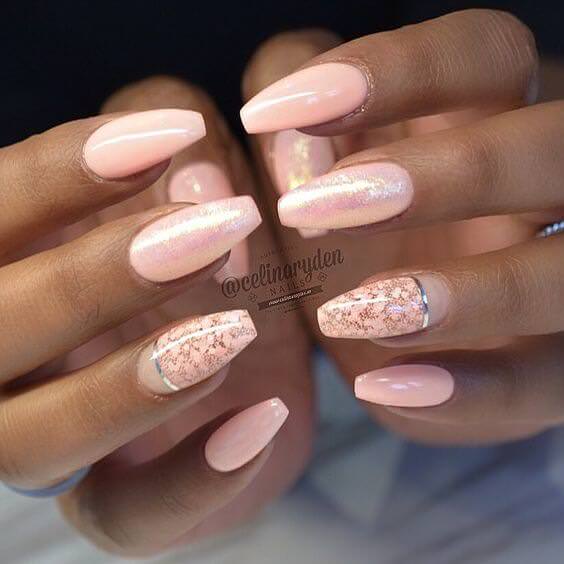 This gorgeous look relies on a frosted pink shade fit for an angel. Instead of just using the same color on each nail, this option switches things up by adding a frosty top coat on several nails. The artist then kicks things up a notch by adding nail tape and sponging on a matte pink over the ring finger. By adding a few simple details, an ordinary nail look becomes a heavenly one in mere minutes.
2. Wearing Your Heart on Your Sleeve and Nails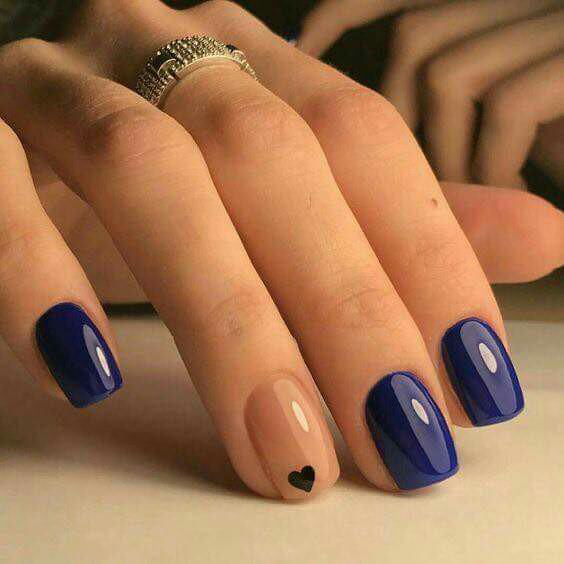 We love this nail art option since it breaks the typical girlie heart motif. By selecting an amazingly unexpected nail color, this set becomes anything but ordinary. An accent nail left clear with an addition of a small, strategically placed heart adds a touch of whimsey. If you want to show off your sweet side in an exciting way, these are the perfect nails for you.