Anytime even skin tone and a luminous complexion are on the agenda, grab your faithful companion and turn to this foolproof concealer map.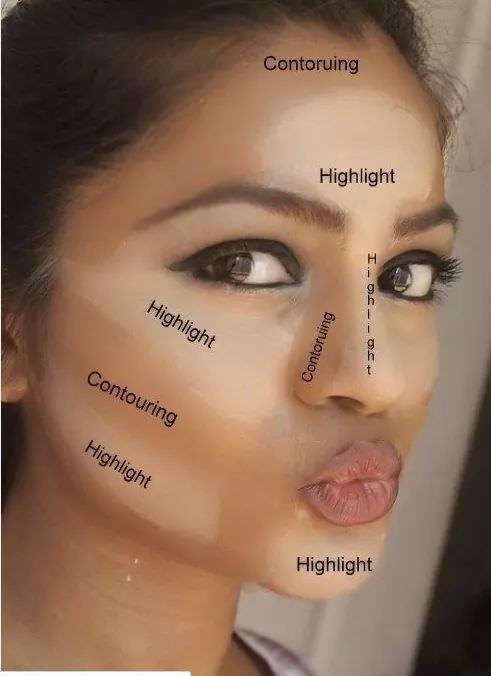 Concealer. It's every woman's trusted confidant. Always there for her–cooperating when her skin isn't. Naturally, we've developed a strong bond with our favorite concealer. If you're only using the complexion-perfector to cover up dark under eye circles and the occasional blemish, you're not using it to it's full potential. When wielded with precision in these six places, your concealer brush can do so much more than simply camouflage imperfections.
Above the brow and below the brow: Blend a thin line of concealer on top of and underneath the brows to make eyebrows pop and open up the eyes.
The inner corners of eyes and under the eyes: Find the half moon of darker pigmentation and conceal only that bluish or brownish semicircle. If you apply concealer under the entire eye, you'll be left with that reverse raccoon effect.