Gold makeup, as well as pink makeup, is really jazzy right now. Have you already tried this charming and trendy makeup look? See how to do it right.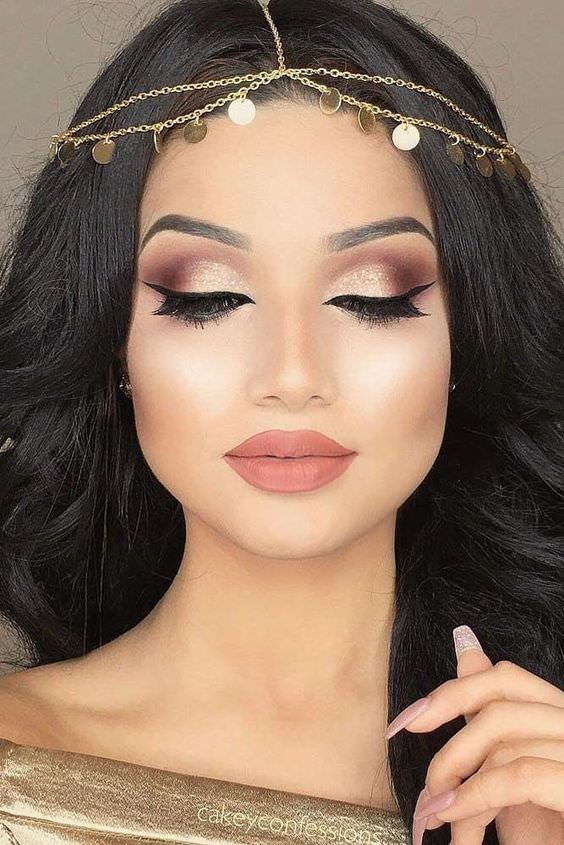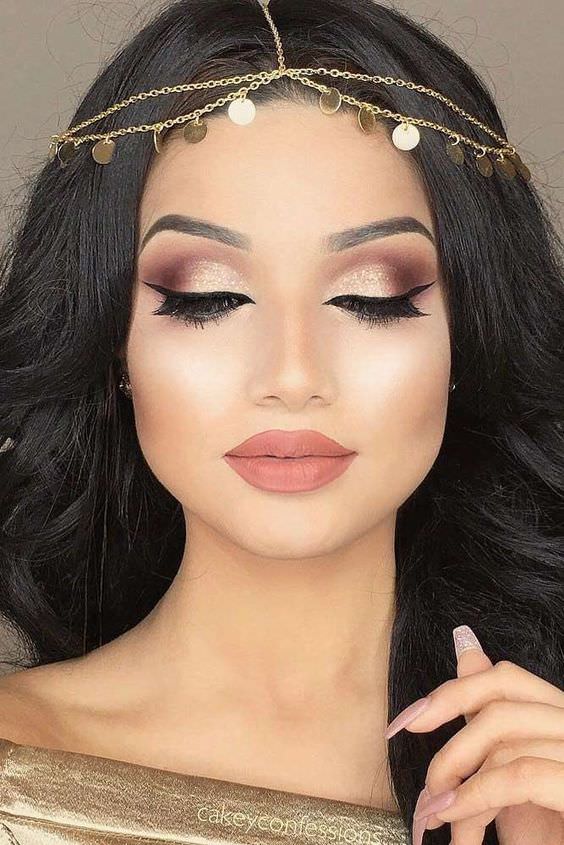 Rose gold makeup is all the rage in the upcoming season. And truly, what kind of makeup can scream GLAM so loudly? Be it 3D metal, chrome pearls, or saturated matte shades, the combination of reds, golds, browns, and pinks looks fabulous. Also, eye makeup in pinks and golds is pretty romantic and sophisticated. Our photo gallery contains makeup ideas that won't leave you unnoticed wherever you go.
1. Light Shimmer Gold-Rose Makeup Looks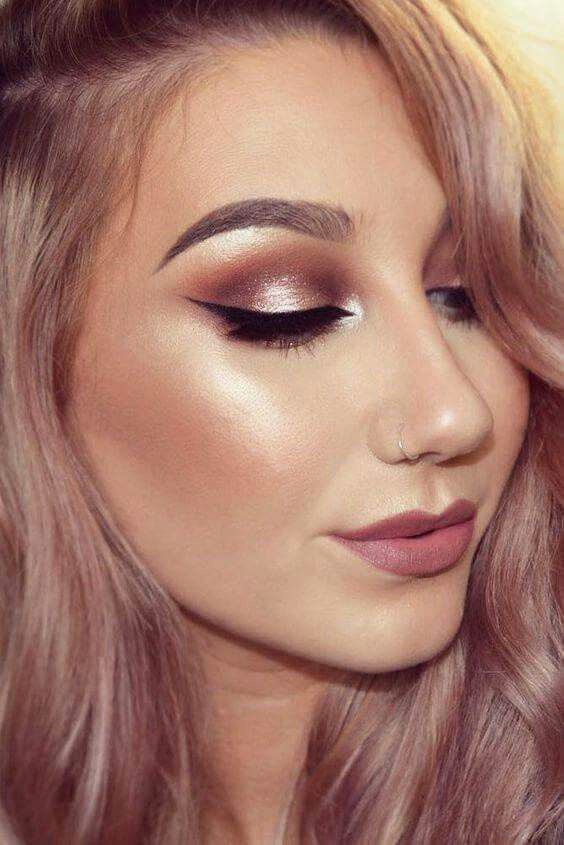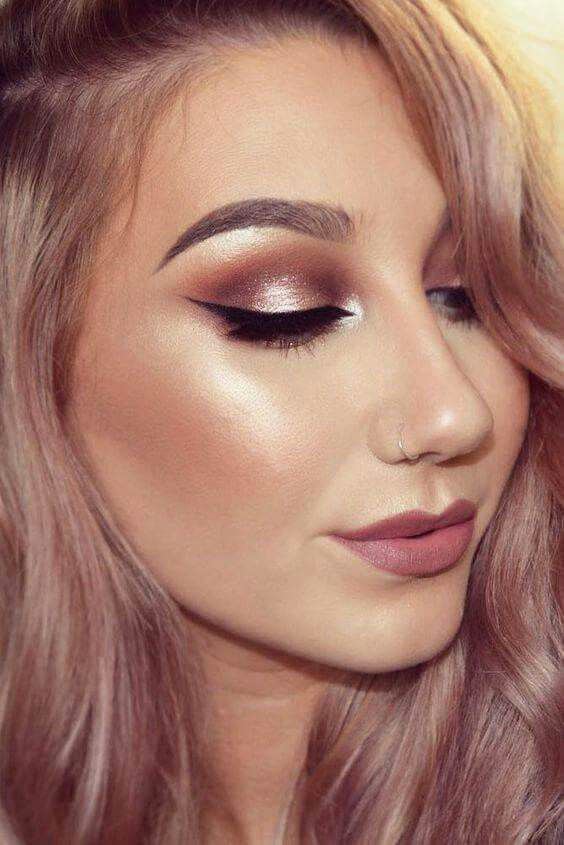 This trend involves bright as well as more natural makeup looks in golds and pinks. Brighter looks are ideal for all kinds of special events, while natural ones are for every day.
2. Glitter Makeup Ideas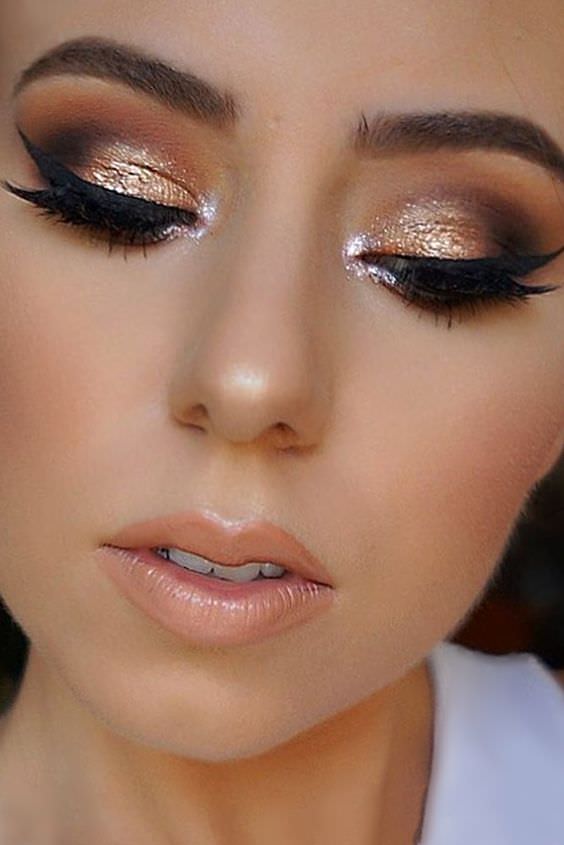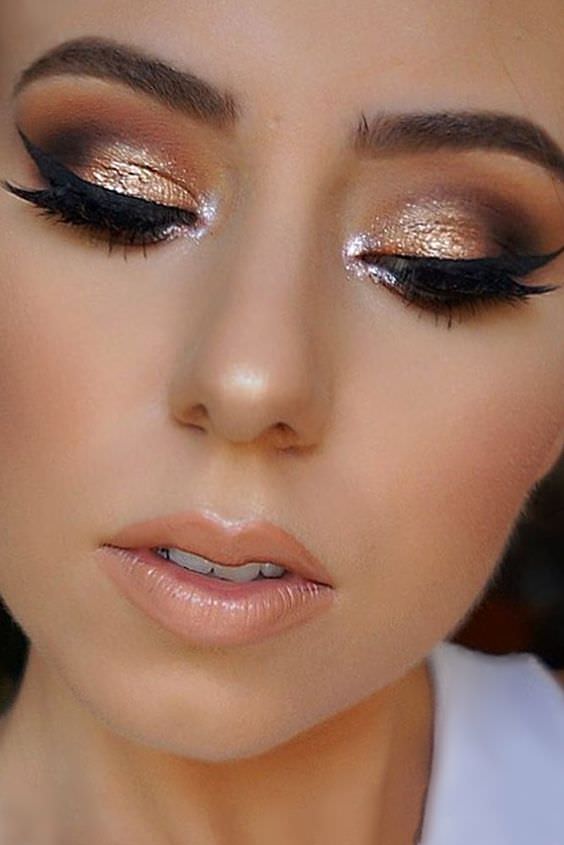 Therefore, your skin must be perfect if you want to try eye makeup that involves such shades. Start with applying some eye cream. It will hydrate the eyes and protect your pores.