Here are 15 step-by-step smoky eye makeup tutorials for beginners, from Styles Weekly.
1. Step By Step Smoky Eye Makeup Tutorial: Gold to Brown Smoky Eye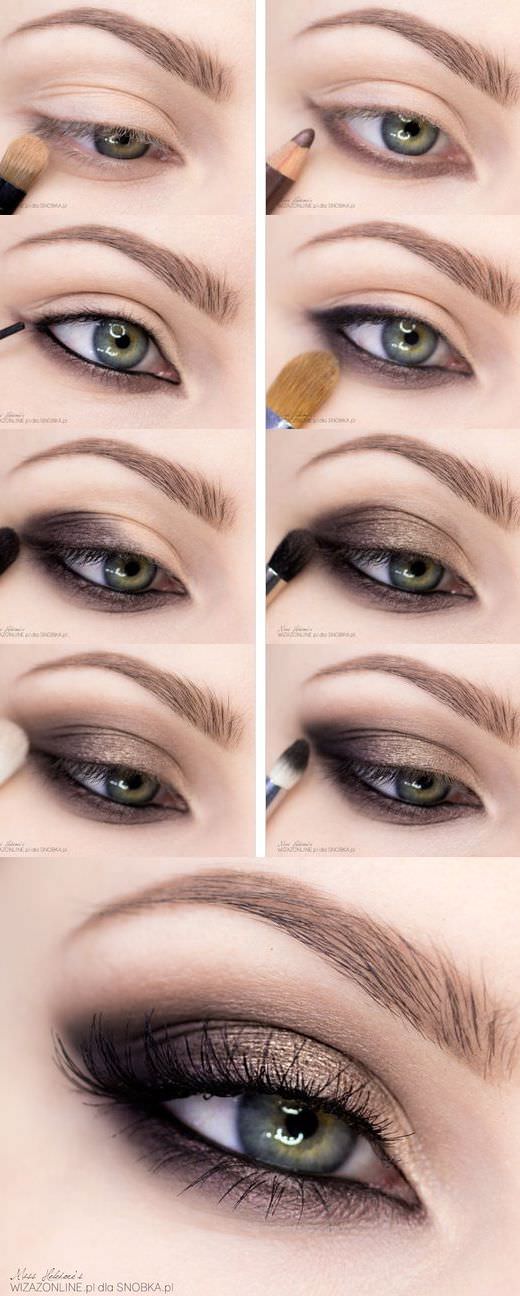 Starting the collection with a glamorous and sultry smokey eye which has us swooning! This incredible look starts with a brown shadow lining the bottom lash line, then work black kohl eyeliner from the waterline and along the top lash line. Blend a brown eyeshadow from the outer corner of the eye towards the centre of the eye, and finish with a beautiful gold shadow blended from the inner corner to the centre.
2. Step By Step Smoky Eye Makeup Tutorial: Silver and Black Smoky Eye

This is a truly classic smokey eye with a blend of gorgeous greys and blacks. To recreate, start with a light brown from the centre of the eye to the outer corner. Go over this section with a black eyeshadow, getting gradually more pigmented towards the outer corners. Bring the eyeshadow along the lower lash line, adding a subtle flash of gold on the bottom line towards the inner corner. Finish with a silver shade in the inner corner and finish with a flush of eyeliner.