Here are 12 easy ideas for prom makeup for blue eyes. My favorite thing about these options is that they can be worn for any event – not just prom!
While you can of course wear whatever color you want, you might want to consider specific eye makeup for the color of your eyes. Different eye colors can be played up with certain hues to enhance your eyes and make them look even nicer. If you have blue eyes and you really want to make them stand out, stick with shades of terra-cotta, purple and bronze – all will enhance your color without overshadowing it. A neutral smokey eye is also better for blue, since black can be too much. Not sure where to start?
1. If you want a really simple makeup look, this is for you. I can't find a tutorial for this, but it looks pretty basic: soft pinks and whites with white eyeliner on your inner lid. This look is bright and pretty – just add false eyelashes!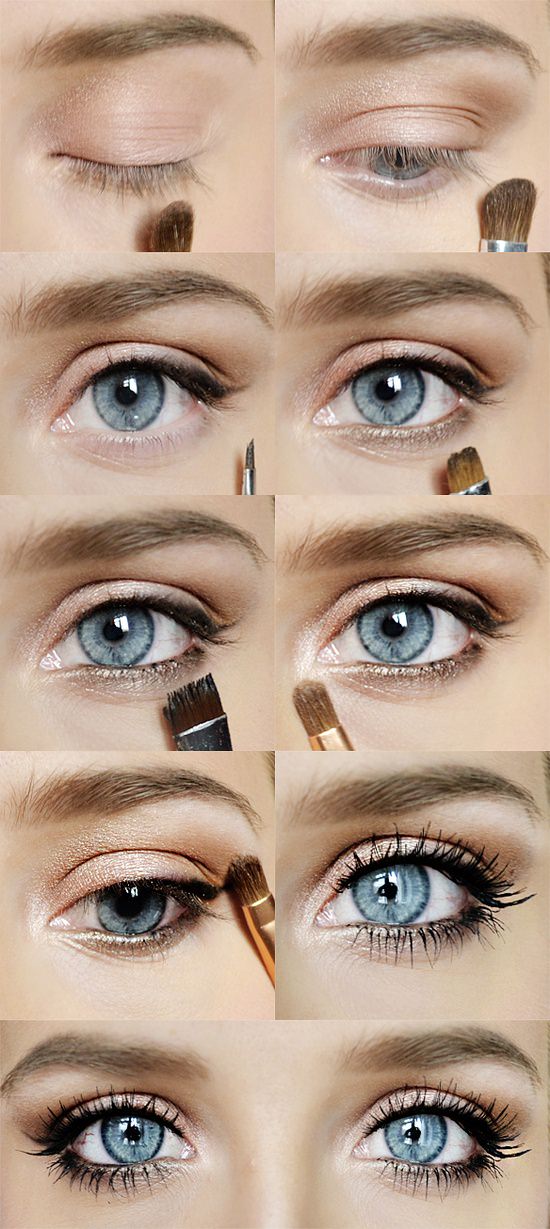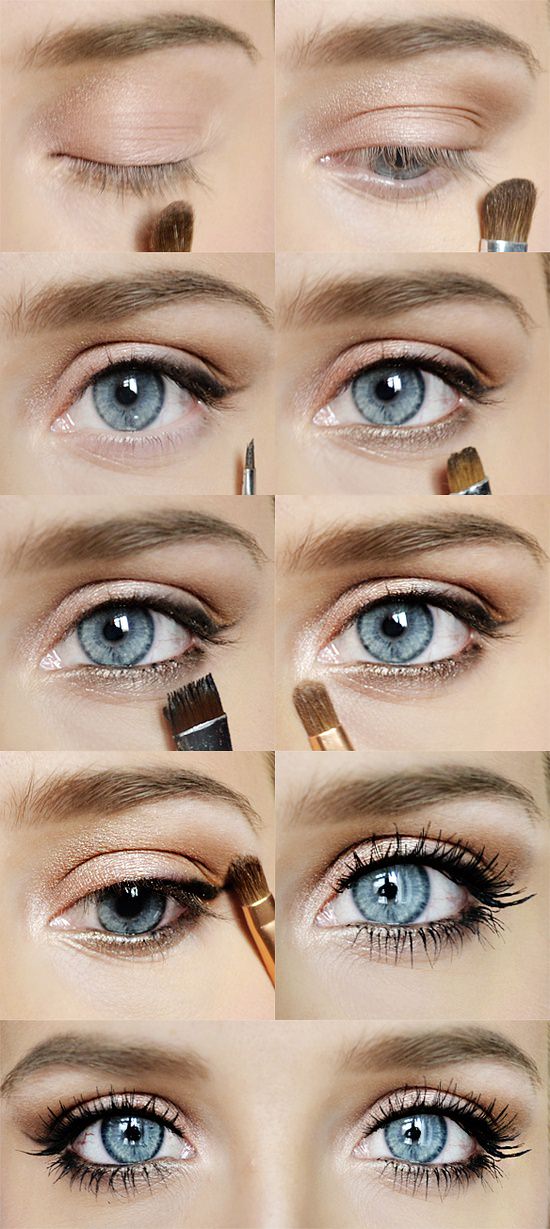 2. Purple is a really flattering color for blue eyes because it accentuates them. This one is bound to help you stand out.