Check out these Impressive But Easy Halloween Makeup Tutorials Even Beginners Can Do.
1. An Alien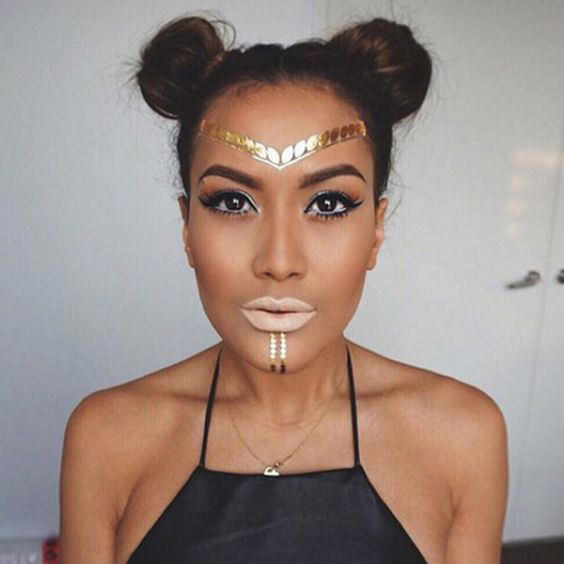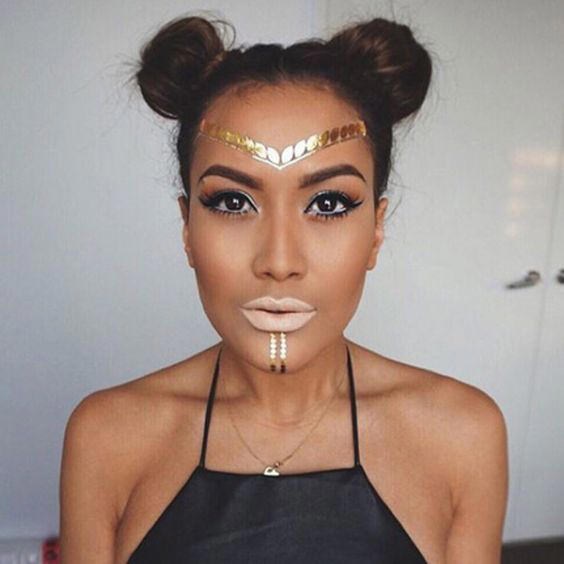 Source: Glamour
You don't need intricate galaxy makeup to be an alien – you barely even need makeup. This tutorial uses flash tattoos to create a very cool look that almost seems like you did it yourself. Then you can do your eyes and lips however you want, although I suggest more metallic colors.
2. A Sugar Skull


Sugar skull makeup is typically extremely detailed and beautiful and very difficult to accomplish. This tutorial makes it more simple: use blue and black shadow around your eyes (this almond shape is very easy to master, because there are no fine lines), black face paint on the tip of your nose, and a black liner to create lines on your mouth. You can add the dark cheekbones if you want, but they aren't necessary.
3. The Joker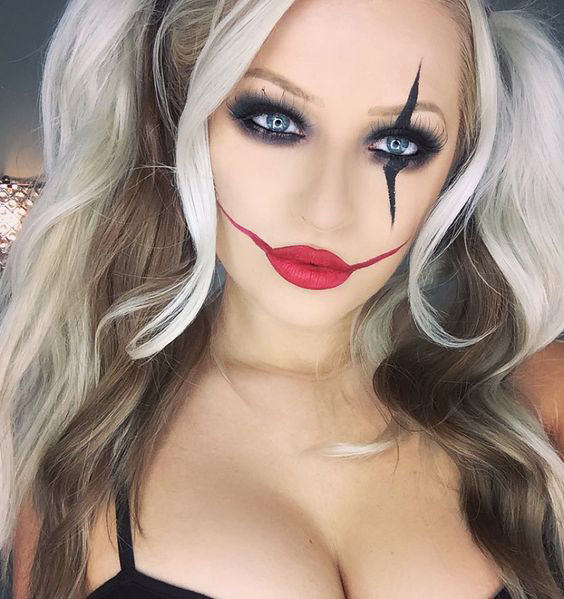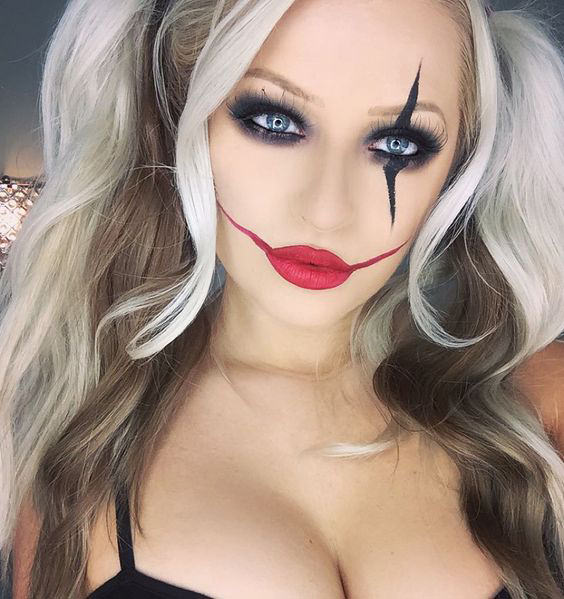 I think this is the joker? Or a clown? Either way, it's very cool, and not as difficult as you might think. Do a smokey eye (which, I promise, is simple – and even more simple for Halloween, because it's okay if it's messy). Use red lipstick to create two lines extending from your lips. Draw another line through your eye with black liner. And that's it!