Check out plenty of styling hacks from Down Under and inspire yourself to look prettier and gorgeous!
Where there are runway shows, the style stars flock in pairs, offering up an endless amount of fashion hacks for us to put to use. While we've been missing the splashy looks to come from Fashion Month, we were blessed with Australian Fashion Week to fill the void.
Better yet, the ladies were dressed for the Spring season, pulling out their lightweight, bell-sleeved tops and wearing them with open-weave midi skirts or even shorts. Since your wardrobe is sitting pretty, ready to be worked into killer outfits, these outfits are all the inspiration you need. Scroll to gather plenty of styling hacks from down under.
1. Match Pearl Details to a Silk Blouse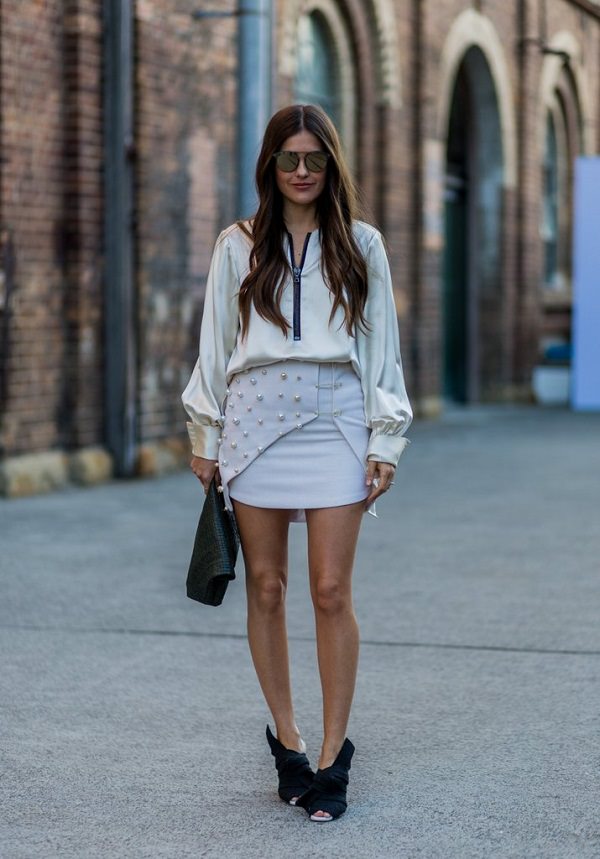 Ellery look and Proenza Schouler shoes.
2. Belt Your Army Shirt and Complete With Loose Pants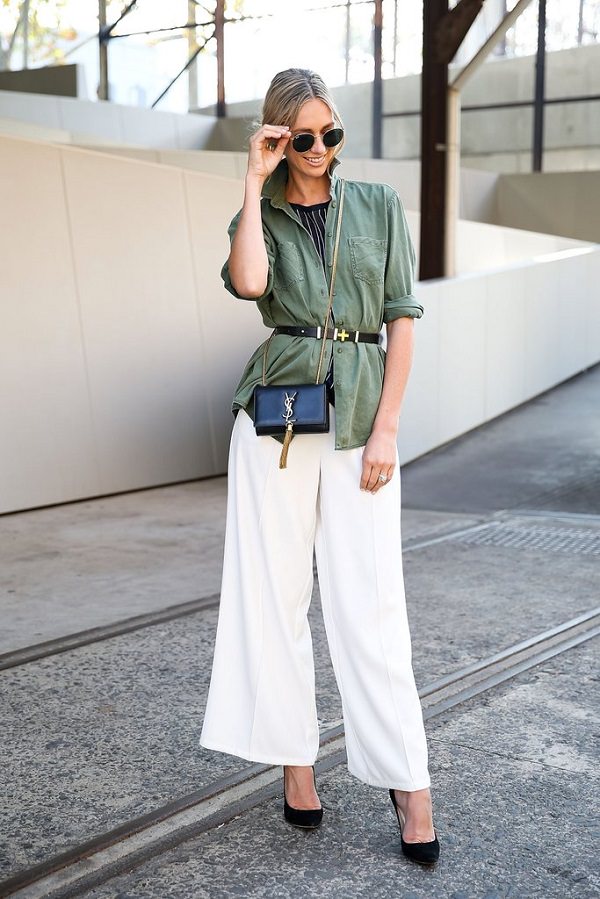 Watson x Watson top, Finders Keepers pants, Jimmy Choo heels, Saint Laurent handbag, and Ray-Ban sunglasses.
3. Tie Up Your Tee to Add Coolness to Your Pencil Skirt