Shortalls are classic casual outfits usually made of denim and suitable for warm weather. Find out some stylish ways to wear it!
Summer is the best season for wearing shortalls, which is about to come. So it's a good idea to inspire yourself with some of the cool shortall wearing ideas. It can bring a casual vibe and beautiful look to girls. We don't think that you will miss a shortalls look for the season.
The shortalls are usually made of denim cloth. Also, some of them have an adjustable buckle strap to fit everyone while some have not. The throwback style makes an ultra-cool look to those who wear it. The shortalls are classic and a must-have stuff for the summer wardrobe.
1.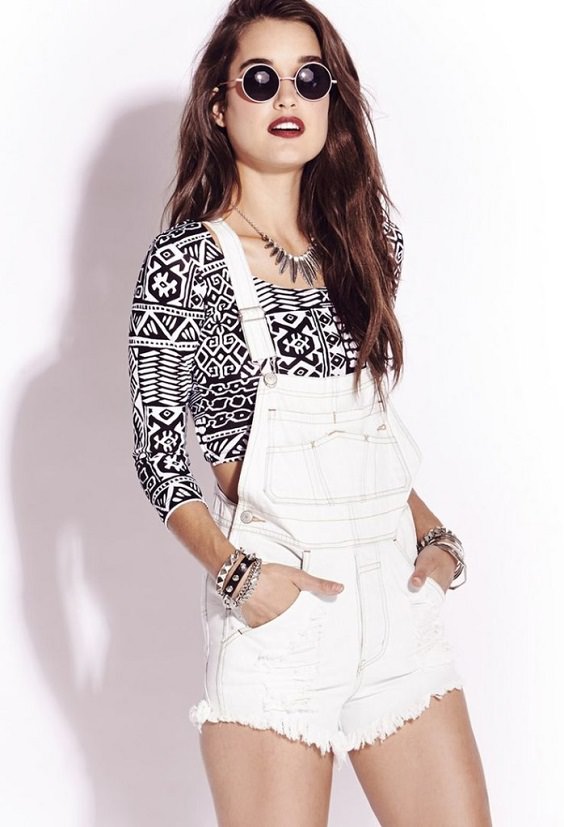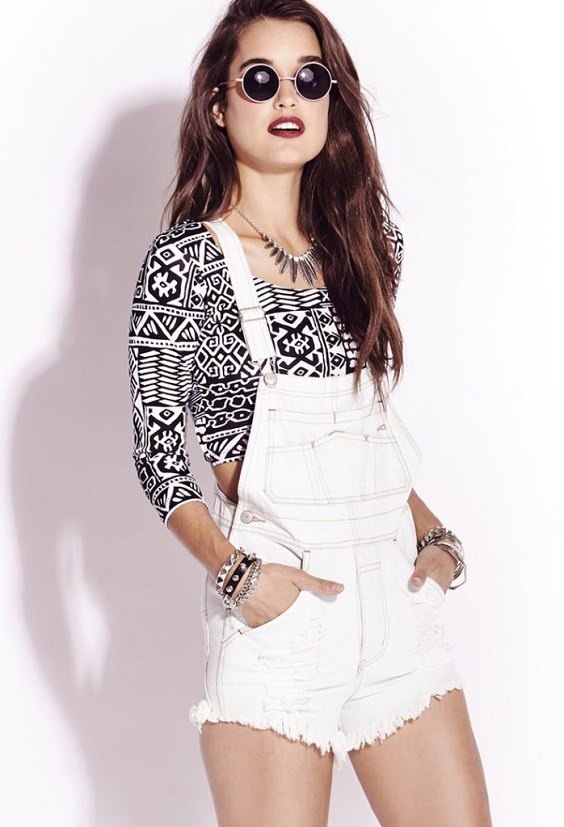 White Shortalls via
With matching accessories and top white shortall become an ultimate attire.
2.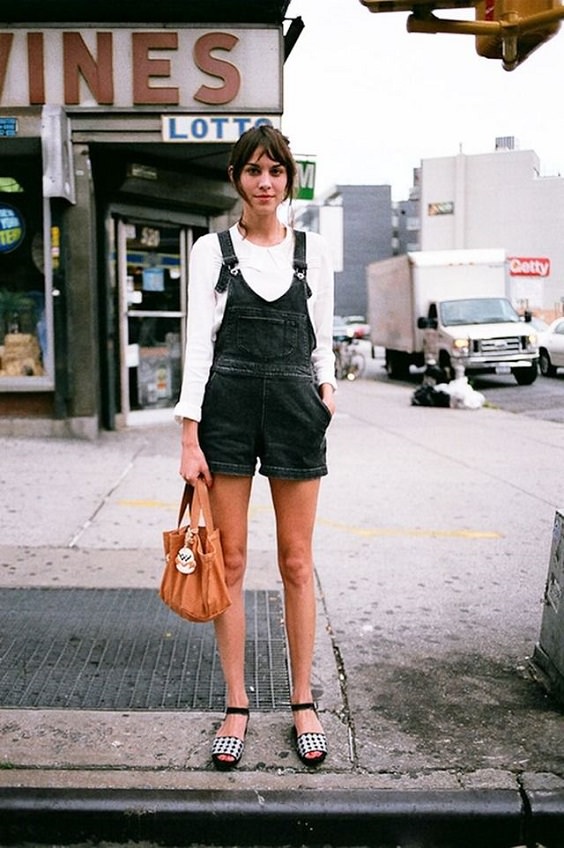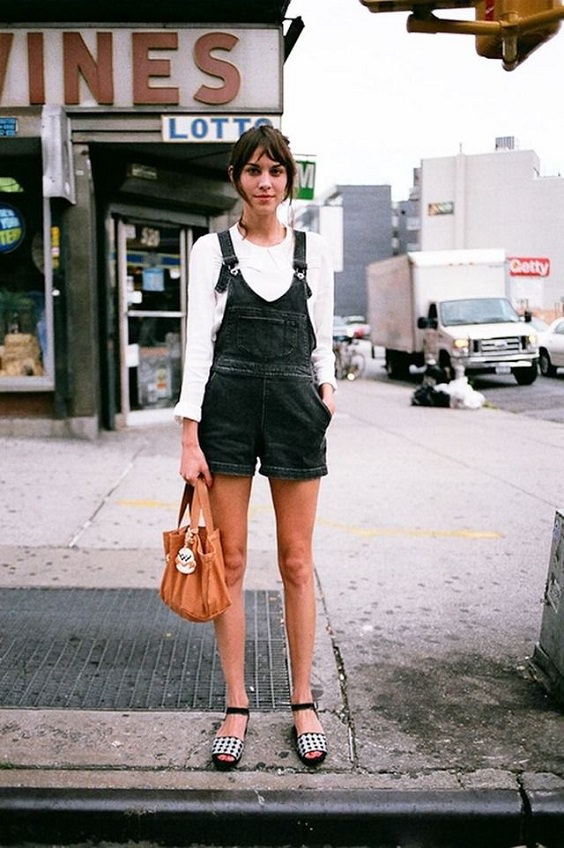 Stylish Way with Shortalls via
With shortalls, you can look stylish and at the same time elegant too.
3.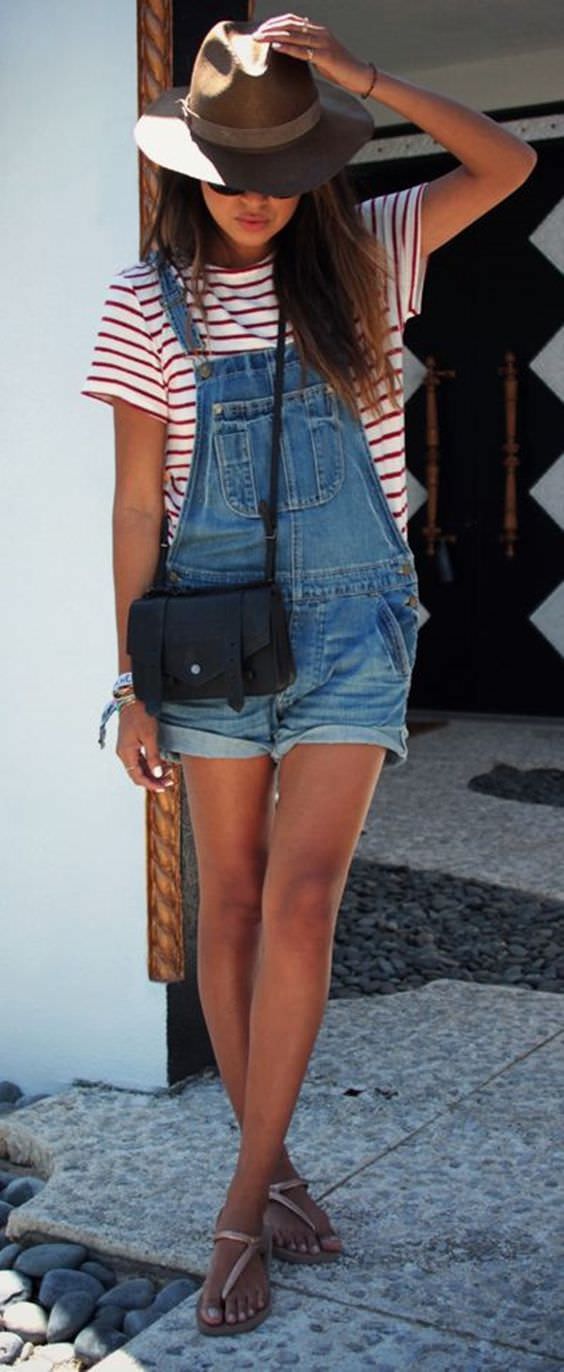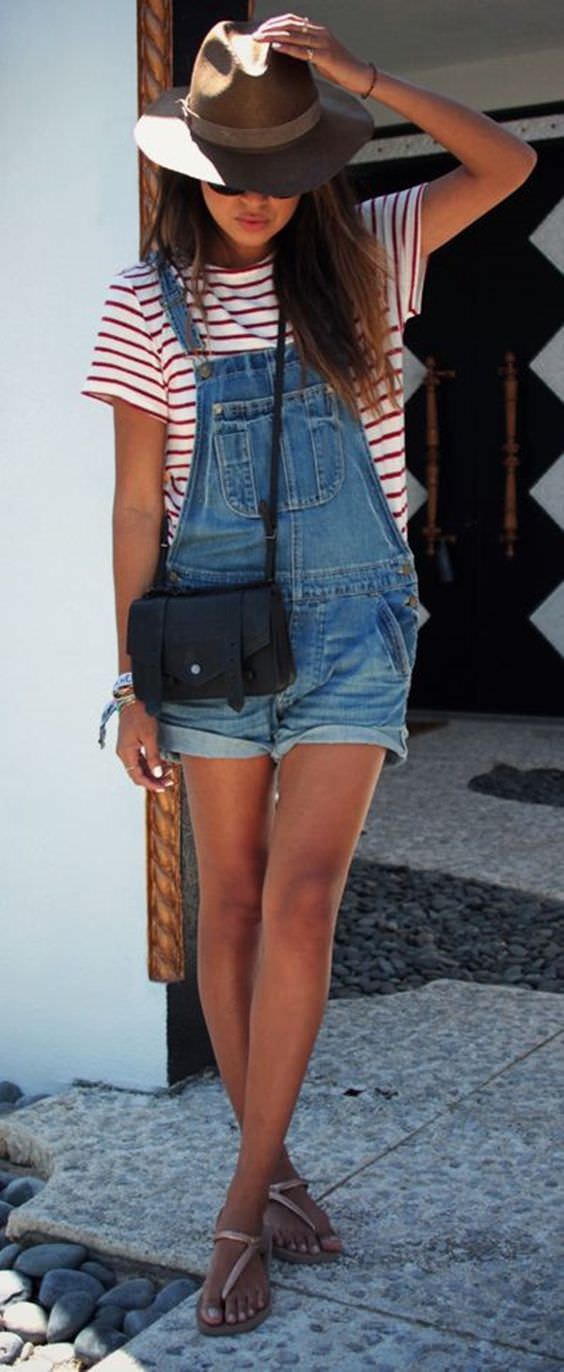 Boho Look via
This Boho cutoff denim shortall is a perfect casual attire with a hat and striped t-shirt.