It's an evergreen combination that's incredibly versatile: the jeans and blazer outfit. But if you think this pairing is just for a casual look, you should think again.
With so many different kinds of jeans, blazers, and accessories, the jeans/blazer style fits almost every occasion. You can opt for a traditional look, feminine look or semi-formal look. You can choose skinny jeans, flares, ripped jeans or even print jeans. By mixing and matching your separates, you can create any look you like.
Navy And Brown Blazers With Jeans
Making almost as strong an impression as black, blazers in navy or brown can also make just the right kind of impact. Dark blue skinny jeans with a vibrant floral print top and single-button navy blazer makes a striking combination, whilst a bolero-style navy jacket over white jeans and a striped tee gives a jaunty nautical air.
1.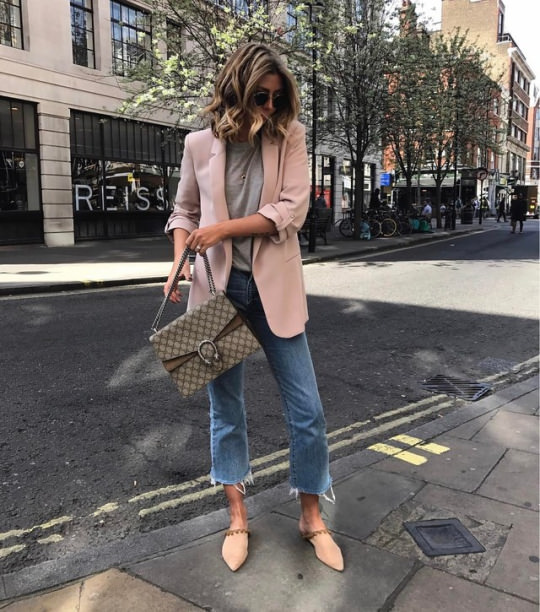 Emma Hill is wearing a blazer in a playful shade of pale pink, paired with roughly cut-off denim jeans, a grey tee, and pastel coloured flats.
2.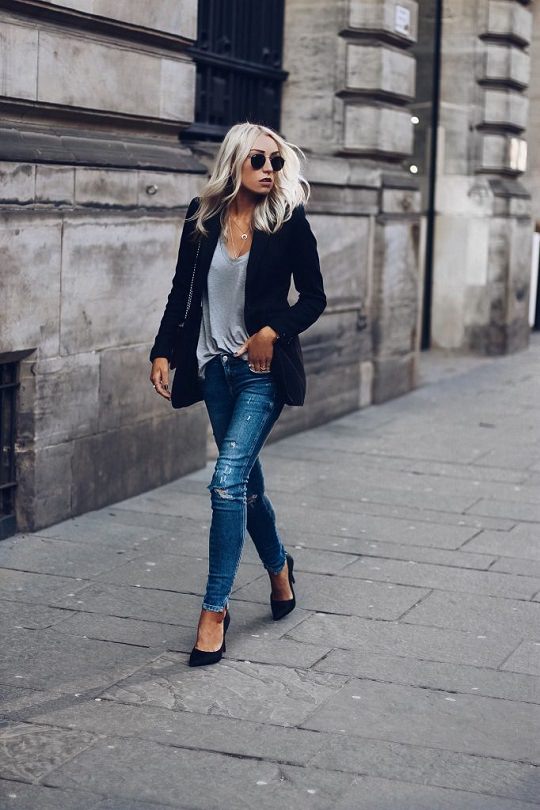 Match denim jeans with a blazer to get this effortlessly chic style which Lucy Connelly is rocking. She pairs a navy blazer with a gray V neck and jeans to create this look.