Some of the best EVERYDAY beauty and fashion hacks that every girl should know and keep in her fashion arsenal.
Whether you consider yourself a fashionista or you wish you could wear pajamas every day, every girl will encounter some fashion roadblocks at one point or another. Ideal for fashion emergencies or just to clean up your daily wardrobe.
1. How to Tuck Your Jeans into Riding Boots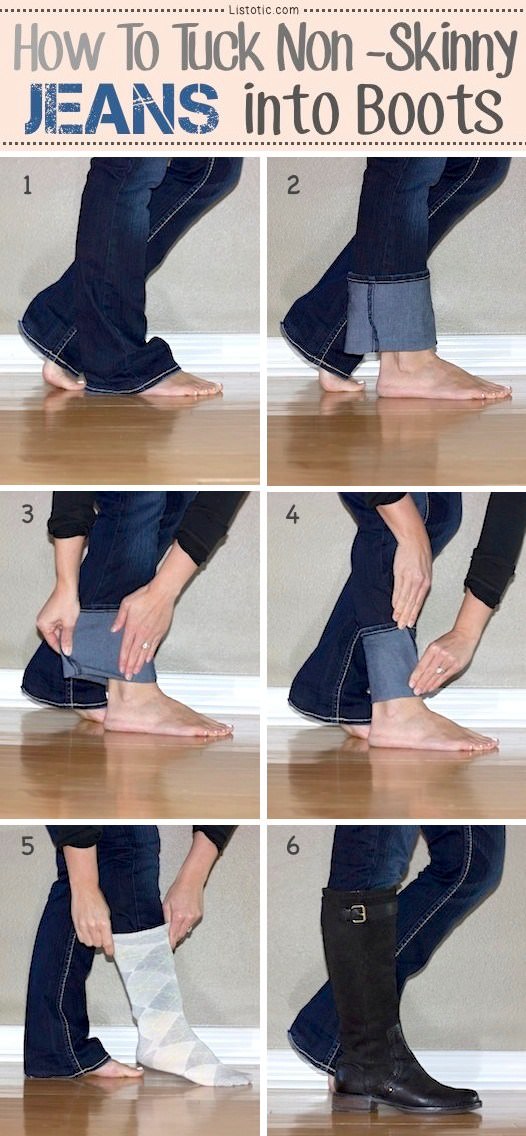 No skinny jeans? No problem! Follow these simple steps and lose that chunky-looking-ankle syndrome forever. here's is the link.
2. DIY Cap Shoes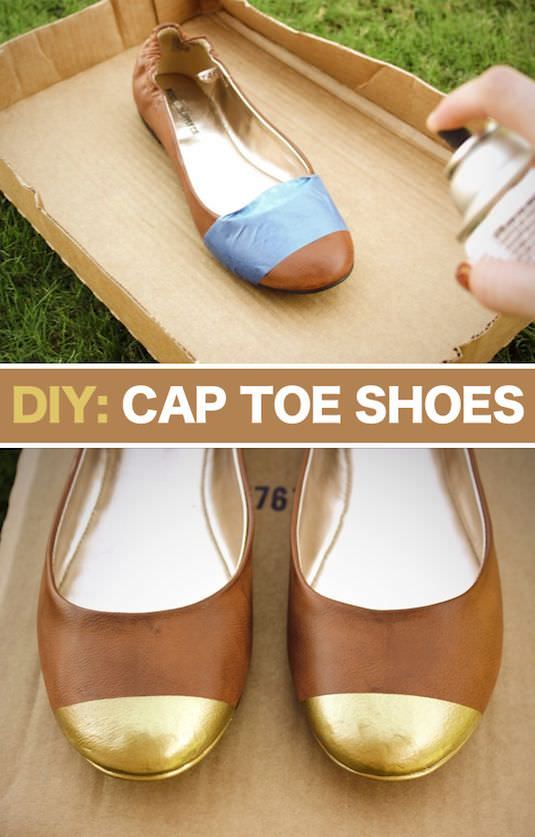 Metallic cap shoes are an adorable trend that we love! But why spend money replacing your regular ballerina flats when you can make your own cap shoe? here's is the tutorial.
3. Knot Your Belt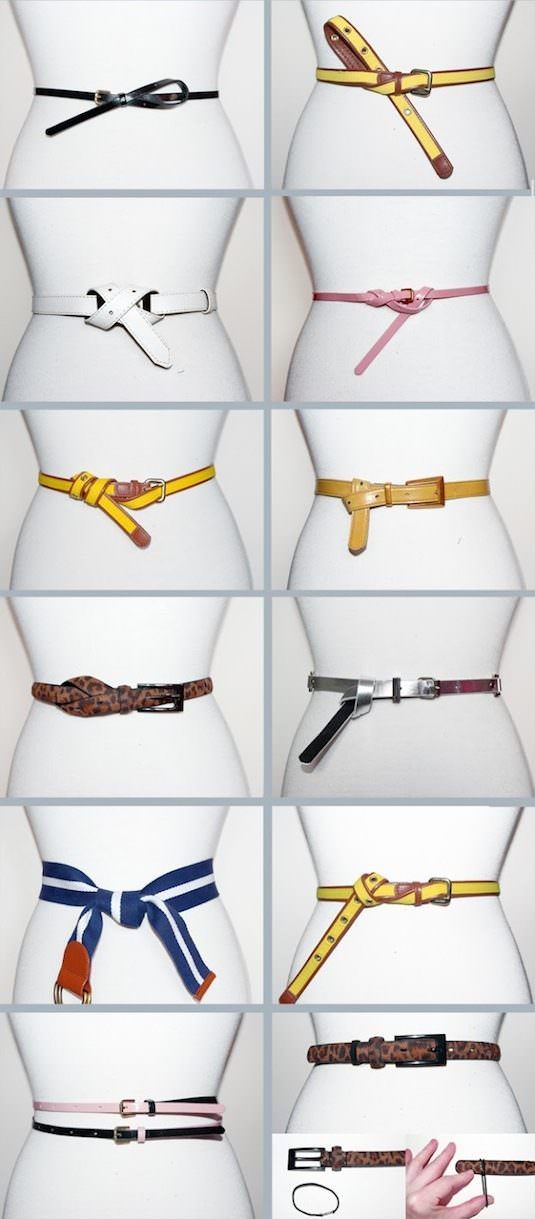 Belts aren't just for your pants, you know. To spice up a plain ensemble, knot a belt around your waist for an instantly chic upgrade. see more instruction.