No matter how you spend your summer days, these summertime outfits will be sure to impress!
Summer is finally here! Say hello to tanned skin, drinks by the pool, hanging out with your besties, and most importantly, no homework! Whether you're spending your precious summer days on an amazing tropical vacation, strutting down the streets in a big city, or hanging out at your local coffee shop from day to day, you're going to want to look cute and stylish no matter what! Below are some amazing summer outfits to draw inspiration from that you're definitely going to want to rock this year! Plus, every Instagram pic needs a good summer tan and the perfect outfit.
1. Frayed Denim Mini Skirts Are Back From The Dead
If you were a big fan of destroyed and distressed mini skirts back in the early '00s, you're in luck! Denim mini skirts are back and better than ever. Finally you can show off those tanned legs with one of your favorite summer staple pieces.
2. Golden Gladiator Gal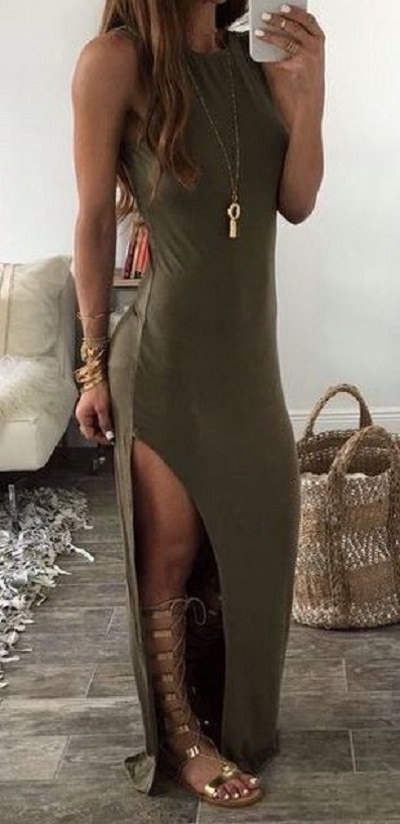 So gladiator sandals may or may not be your thing. But if they are, finish them off with gold accessories like arm cuffs and pendants to be the most stylish warrior princess anyone ever did see. Not to mention golden accents look amazing on tanned skin!