Here are 20 style tips on how to wear off-the-shoulder shirts this spring that will inspire you to go shopping.
With tons of different kinds of tops out there, there are so many ways to incorporate this trend into your wardrobe. As it turns out, off-the-shoulder shirts are actually quite versatile – depending on the accessories, they can be dressed up or be made to look super casual. They expose a little skin without being too in-your-face sexy (there's nothing wrong with super sexy vibes, but not everyone is into it!), and they work for everyone, no matter what your individual style is. It's safe to say I've been converted, and that I'll be purchasing my own off-the-shoulder top at some point within the next few weeks.
1. Off-the-shoulder tops seem super casual, but if you go for a button-down version with skinny jeans and heels, they can actually look pretty professional.

2. Is it just me, or were off-the-shoulder tops basically made for A-line skirts? This combo looks slightly vintage and so cute.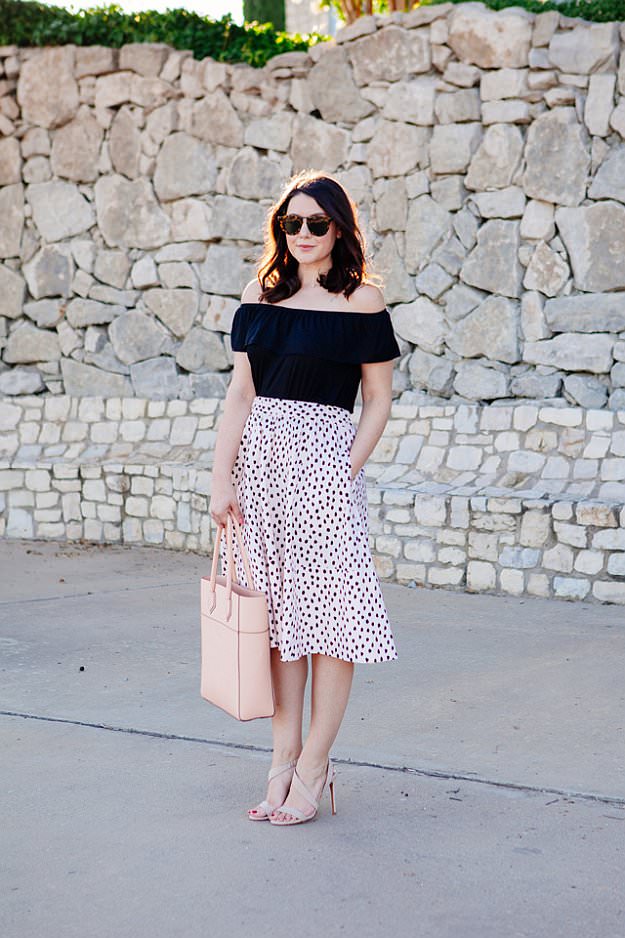 3. Go for a '90s throwback outfit with an off-the-shoulder top, denim mini skirt, and slip-on sneakers. So cute, so casual.