Fashion DIY
9 Makeup Tips and Tricks to Make Your Eyes Look Brighter
Lack of sleep, busy days, overworking lead to tired eyes that make your face look exhausted but here're these makeup tricks that can save you from this!
Makeup tricks to brighten your eyes, eye shadow, eye liner, eye makeup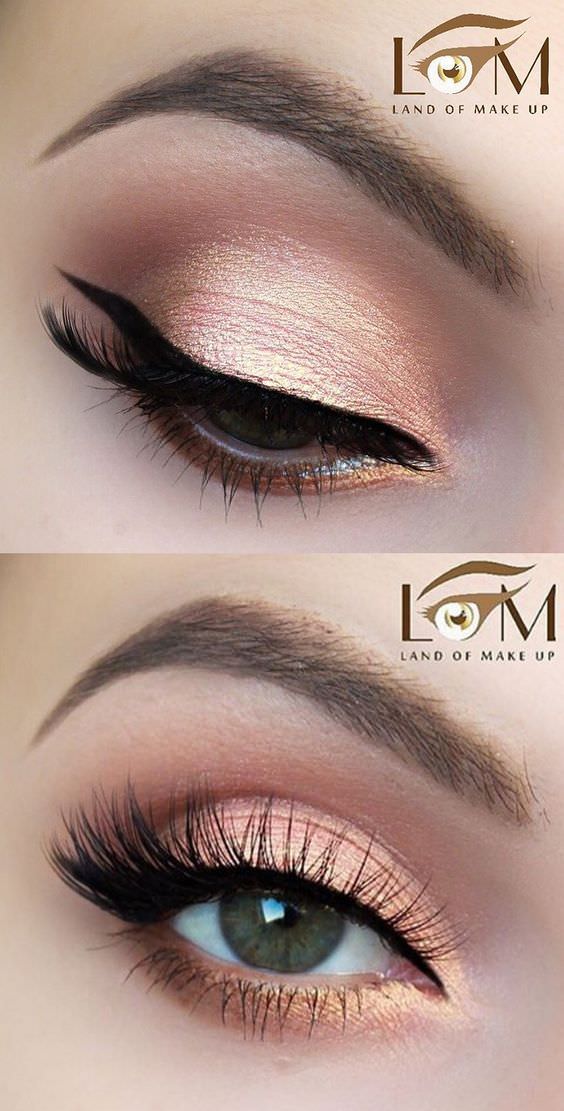 Look, we'd love to live in a world where we always get a full eight hours of sleep a night—but that's just not reality. Sometimes we stay up way too late clicking around on Pinterest or binge watching our latest Netflix obsession. The result? Tired, bloodshot eyes. And when your eyes look exhausted the rest of your face looks follows suit. Since your eyes are the most important component in looking fresh and awake, we've pulled together our favorite makeup tricks for making them appear sparkling and bright. ~Winks~
1: Apply a dot of highlighter in the corner of your eyes.
The shadows in the corners of your eyes (right by the bridge of your nose) are the most visible. Apply a small dot of highlighter to help counteract these deep shadows. It will help reflect light and make your eyes appear wider and brighter.
2: Apply nude eyeliner on your waterline.
Nude or white liner is one of the best ways to combat red, bloodshot eyes, especially if you apply it directly to your waterline. The neutral color will help the whites of your eyes appear even whiter and diminish any redness.
Product Recommendation: Urban Decay 24/7 Waterline Eye Pencil in Walk of Shame
3: Curl your eyelashes.
Flat lashes will make your eyes look smaller, and, in contrast, curled lashes will make them appear larger. So, before you even reach for the mascara, make sure you've used an eyelash curler first.