Featured
Top 10 Easiest Makeup Tutorials For Busy Ladies
If you don't have time to spare for makeup in your day, these easy and quick makeup tutorials are really helpful and worth looking at!
Are you one of those ladies that don't really have one hour in the day to spare standing in front of the mirror and making sure every detail about the makeup is perfect? Well, we assure you that you are not the only one that lives that kind of fast life, so we know that every minute is important for you and you want to get the most of it.
And, for that matter there is one simple solution, put your timer up, and go trough these ten time-saving different looks you can try. They are simple to re-create, and you don't need to have professional makeup skills or lose many hours trying to figure out how to make your daily makeup. You can combine them with almost anything, and there are looks that will suit every situation.
1. Navy Smoky Eye


via blog.lulus.com
Spice up the things a little by adding a navy color to your smoky eye look. The easiest way to do smoky eye is to put the white shadow first as a base, then line the lash line with a black eye pencil, and smoke that like with that beautiful blue color, and go along with the blending on the crease.
2. Sparkly Smoky Eyes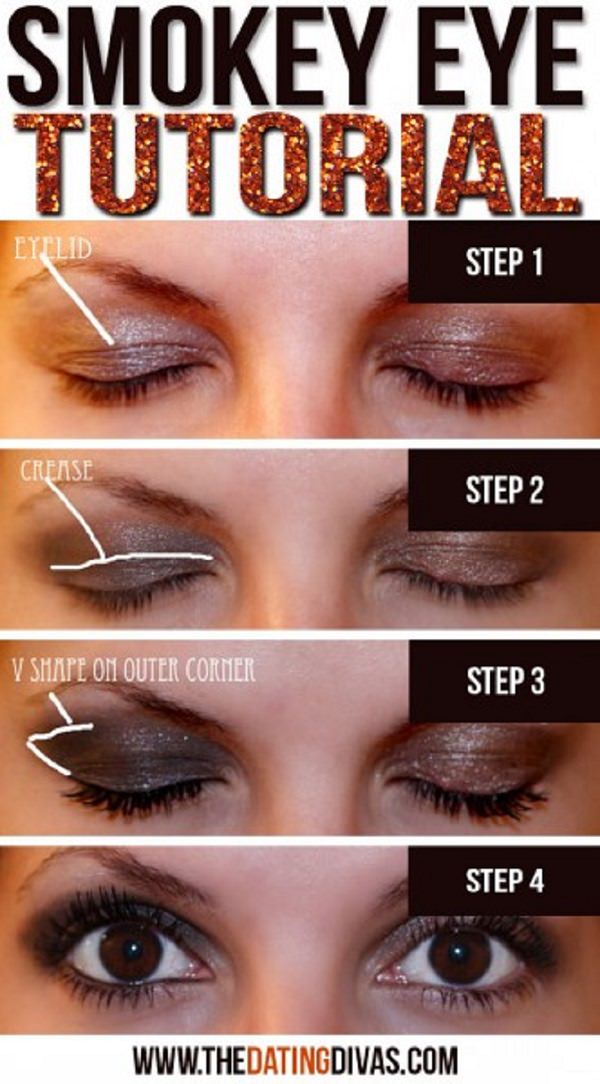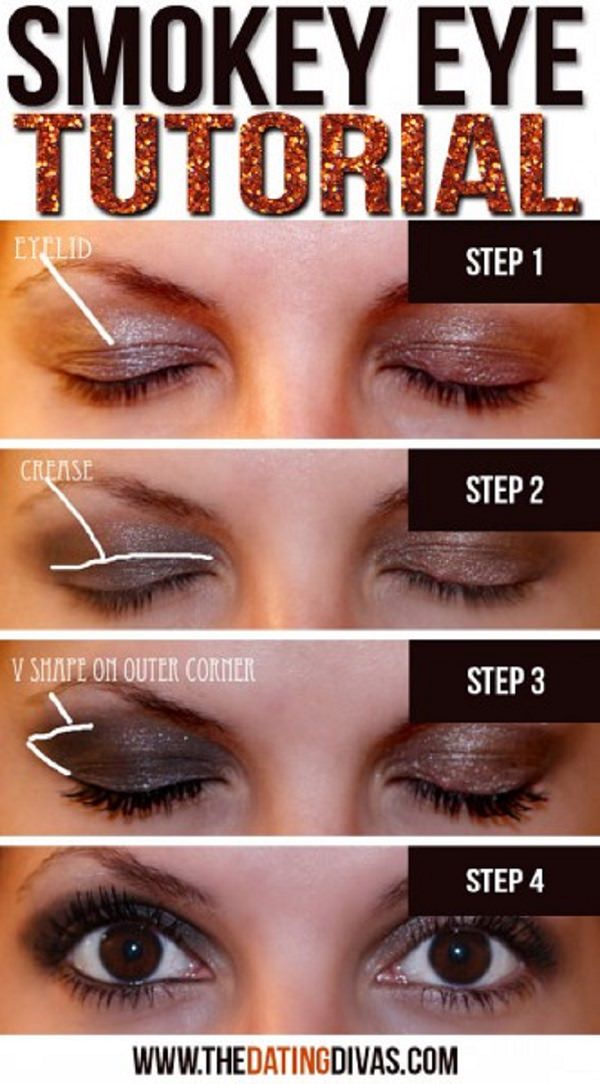 Little sparkles won't be wrong once in a while, so if you are trying to get ready for some special night in a very short time, keep this easy in mind, and look gorgeous in seconds. Get gray or brownish shades of sparkly eyeshadow and color the whole eye, following the instructions on the picture.
3. Eye Enlarging Tutorial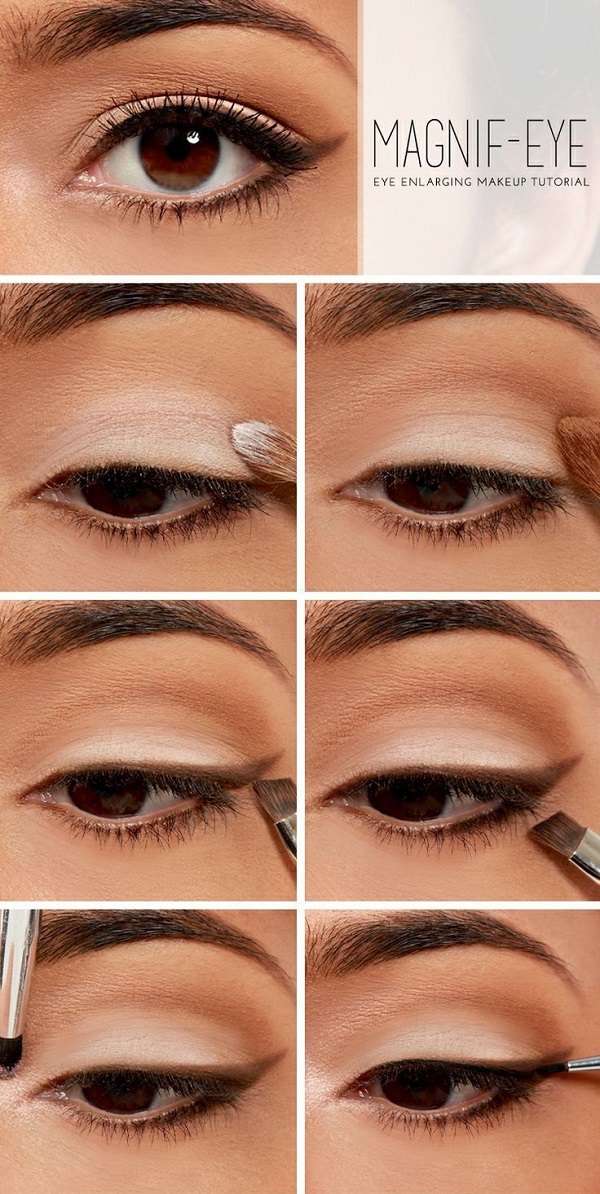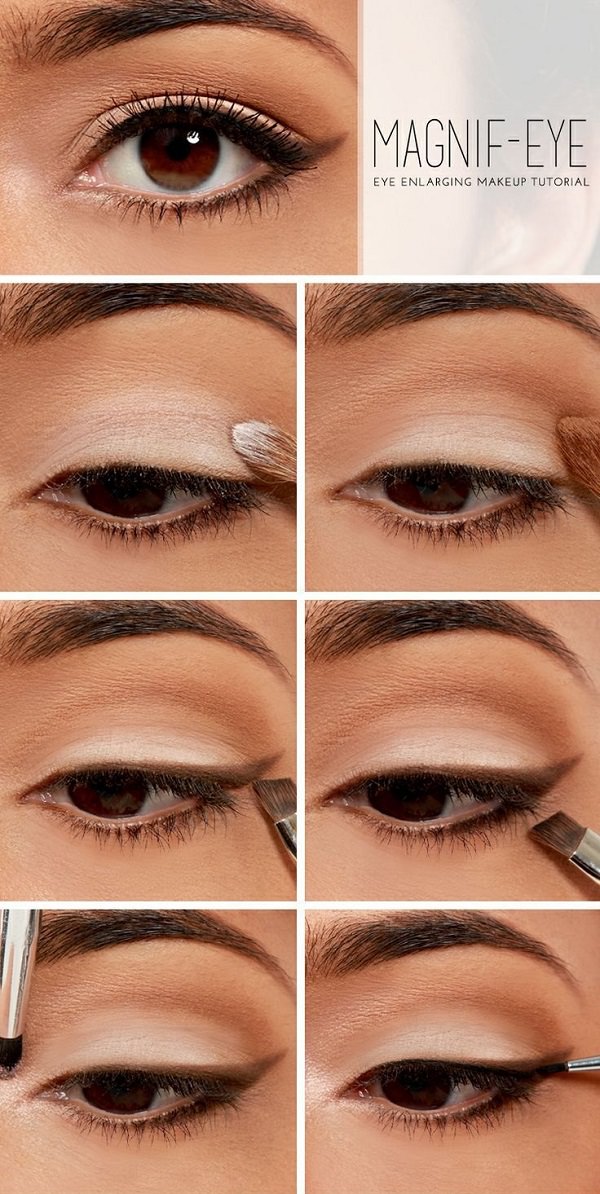 via ilove-beauty.com
This is a day time look that will make your eyes pop with a few makeup brush motions. The brown shadow on the lash line will make your look more natural and soft but will open the eyes in the same way that the black can. Apply white eyeshadow all over the lid, blend the crease with a nude earth color, and apply the brown with a thin brush creating a soft cat eye line on the ends.