Fashion DIY
10 Super Easy DIY Nails Designs Every Girl Should Know
We have prepared some stunningly easy and trendy tutorials. Fear not to stand out!
1. Cute Easy Nail Designs for a Romantic Date

Source: Tribulons – Nail art via Youtube
Cute easy nail designs are always simple. Start with the protective base and follow with the nude-shaded nail polish you like. Now with the help of white nail polish and a sponge create a French-like ombre. Add up a bit of glitter to one of your nails and finish with the star-shaped stud placed on the middle finger. Apply the top coat and it is done. Have you ever imagined something as elegant to be as simple?
2. Lace DIY Nails Design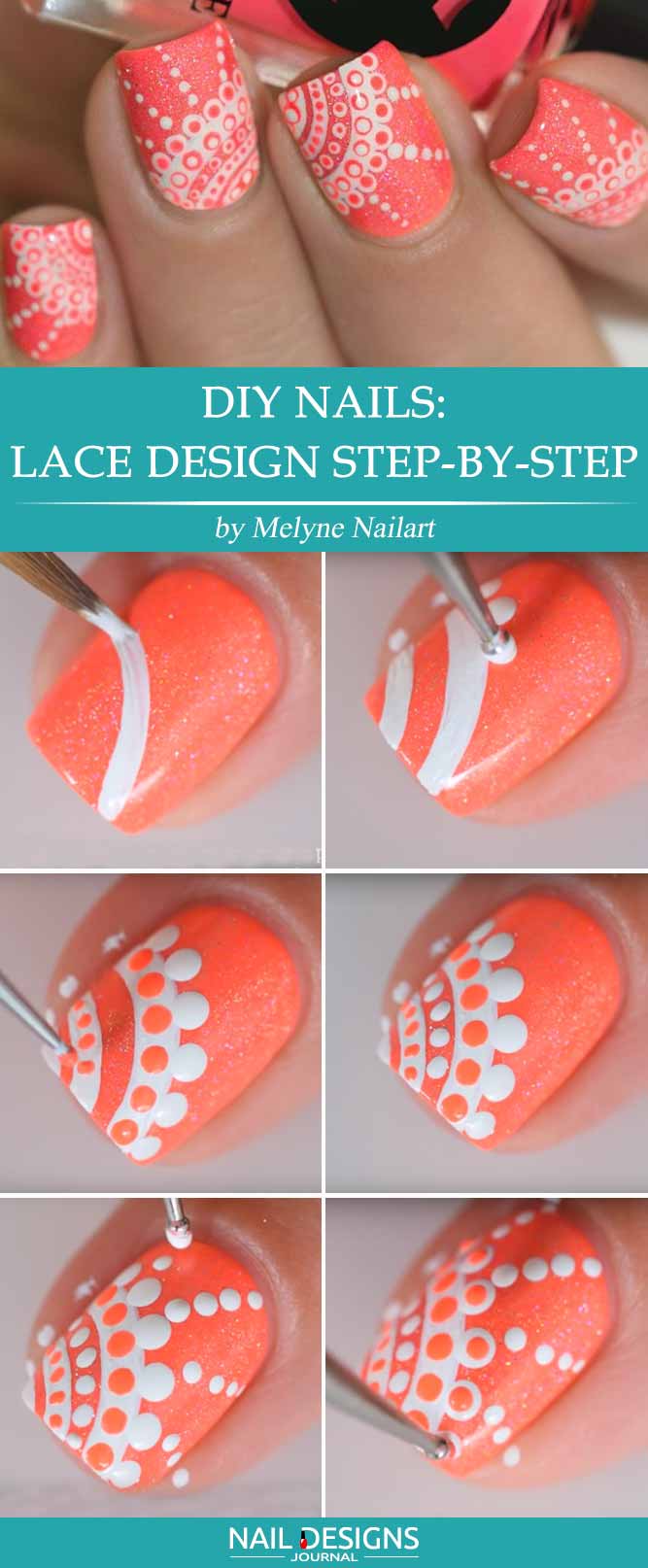 Source: Melyne Nailart via Youtube
We suggest you to go for this bright-colored DIY lace design. Start with the bright orange base color and coat it with sparkly nail polish. Create the two curvy lines in the corner of your fingernail with the help of white nail polish and then, with the dotting tool, start filling up the spaces with white and orange dots. Repeat the action until there is almost no space left without the dots. Cover your nails with the top and you are ready to shine brighter than others.