Check out these DIY fashionable bracelet ideas to turn the simple household thing into something awesome in no time.
1. DIY – Chevron friendship bracelet

Learn how to make a chevron friendship bracelet after the jump. . .
What you need for a chevron friendship bracelet
Cotton yarn in five different shades, you can use more or less colors. If you use less colors you might want to add more strings of cotton of one color. The more strings, the wider your bracelet.
Toggle clasp closure
Twofold over clamps
Jewelry pliers
A small piece of chain
Three small jump rings
Tape
Scissors
2. DIY Braided Hex Nut Bracelet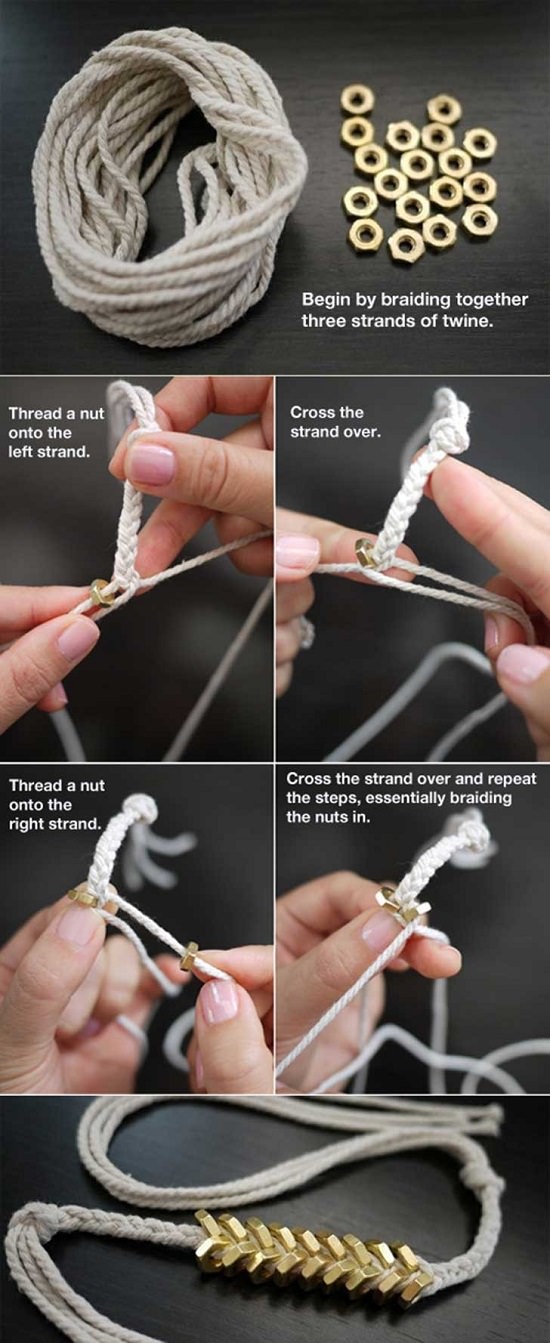 We're nuts for nuts. Is there a more versatile and inexpensive DIY component than a hex nut from the hardware store? With a few items that we always seem to have lying around, we tackled the technique and made our own spine-like braided hex nut wrap bracelet. Here's is the link.