Looking for cheap DIY jewelry projects? If you need some DIY projects that your girls will love, this list will help you out. Make DIY jewelry from upcycled materials that still looks amazing!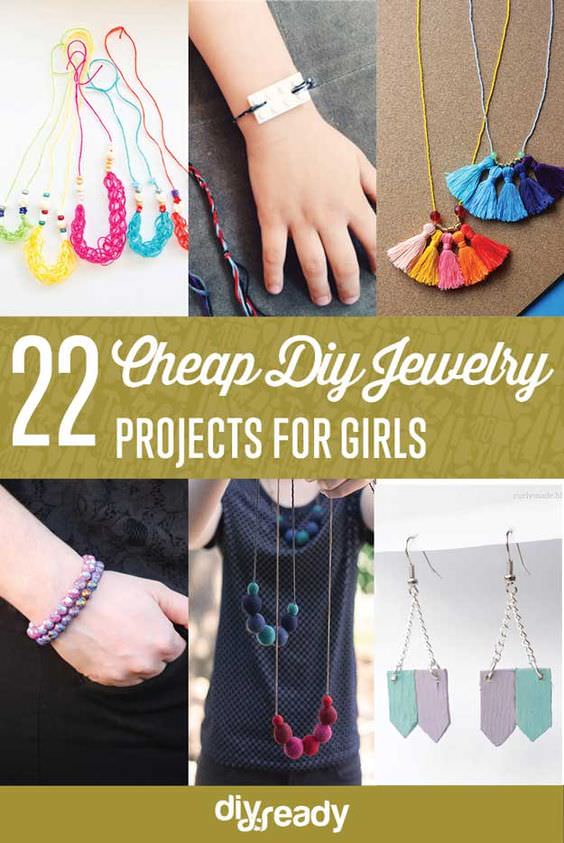 Many may be wondering how to make jewelry. It's really not that hard. If you just want something girls can spend time on making and sharing with their friends, you don't really have to spend a lot.
1. Pop Can Tabs Bracelet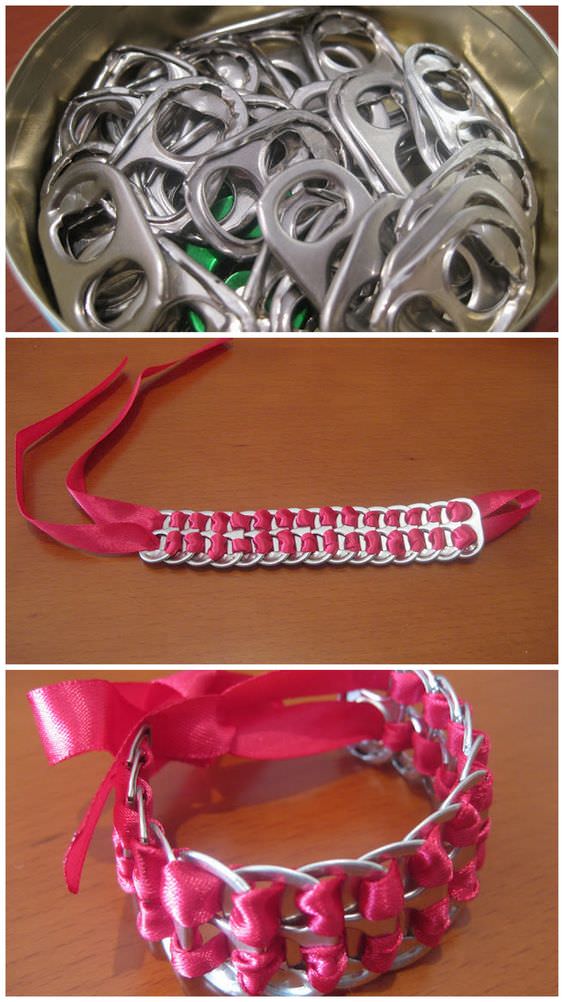 via wotv4
This doesn't have a tutorial but it seems pretty straight forward. Just take some pop can tabs and some ribbon and slide it inside the holes making a chain. Make it in any color you want.
2. Rainbow Pompom Necklace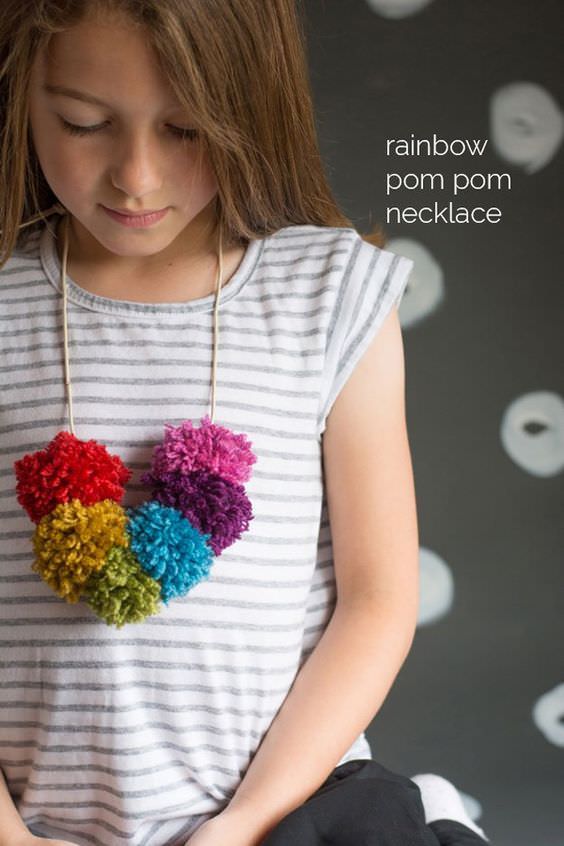 Know how to make pompoms? It's super easy and you can make it in different colors like this rainbow pompom. All you need is some yarn.
3. DIY Tassel Necklace

via The Cheapishly
Everyone love tassels so why not make it a necklace?