Makeup
15 Step By Step Smokey Eye Makeup Tutorials for Beginners
Here are 15 step by step tutorials to help you get those perfect smoky eyes.
A smokey eye is a must in any girl's makeup repertoire, and it's simply essential for every girl to be able to work a smokey eye in a short time. We've gathered some of the best smokey eye tutorials in this post for you, to teach you how to make the perfect, simple but effective smokey eye without spending too much time.
1. Gold to Brown Smokey Eye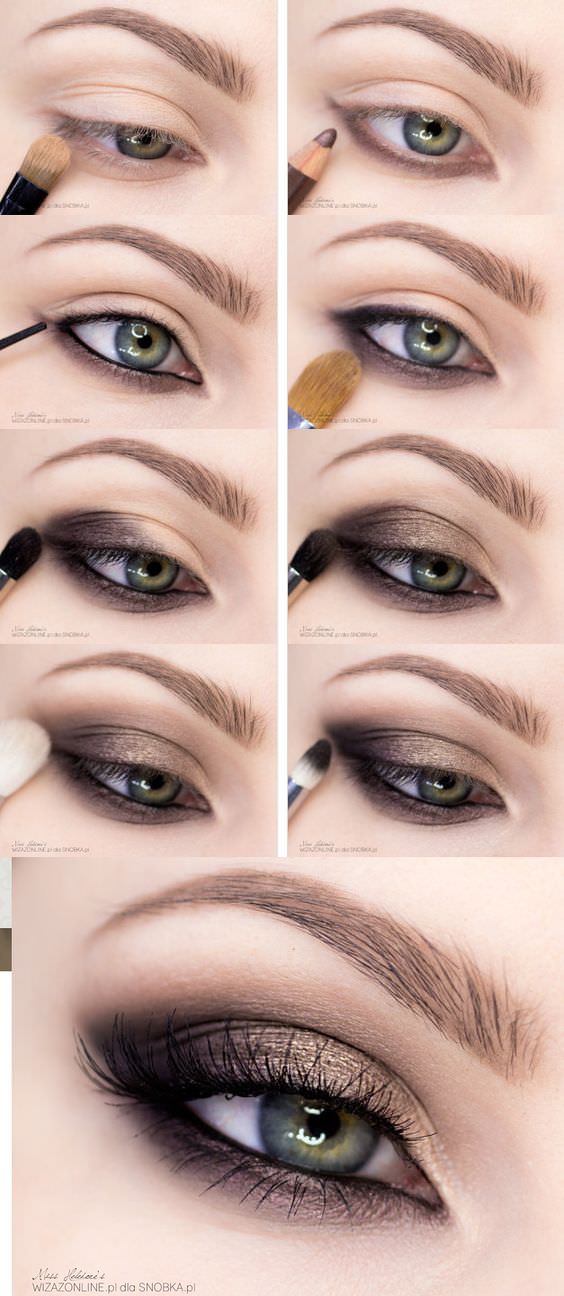 Starting the collection with a glamorous and sultry smokey eye which has us swooning! This incredible look starts with a brown shadow lining the bottom lash line, then work black kohl eyeliner from the waterline and along the top lash line. Blend a brown eyeshadow from the outer corner of the eye towards the center of the eye, and finish with a beautiful gold shadow blended from the inner corner to the center.
2. Silver and Black Smokey Eye

This is a truly classic smokey eye with a blend of beautiful grays and blacks. To recreate, start with a light brown from the center of the eye to the outer corner. Go over this section with a black eyeshadow, getting gradually more pigmented towards the outer edges. Bring the eyeshadow along the lower lash line, adding a subtle flash of gold on the bottom line towards the inner corner. Finish with a silver shade in the inner corner and finish with a flush of eyeliner.
3. Electric Blue Smokey Eye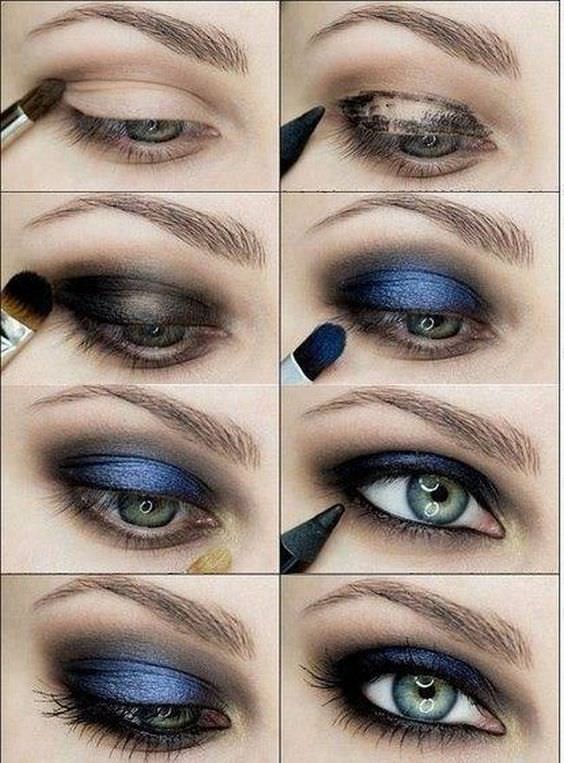 To create this electric blue vision, start by outlining the eyelid with a soft black line in kohl, loosely smudged out throughout the crease and along the lashline. Fill in the lines with a black eyeshadow blended subtly towards the center, then with your blue eyeshadow, pat the color down in the center of the eyelid. Use a kohl eyeliner to run through the waterline and top eyelid to finish the look.