Lifestyle
15 Cute, Easy Ways To Organize And Store Your Makeup
Ready to get your beauty collection together? Here are 15 cute and easy ways to organize and store your makeup.
1. Make good use of stick-on pods.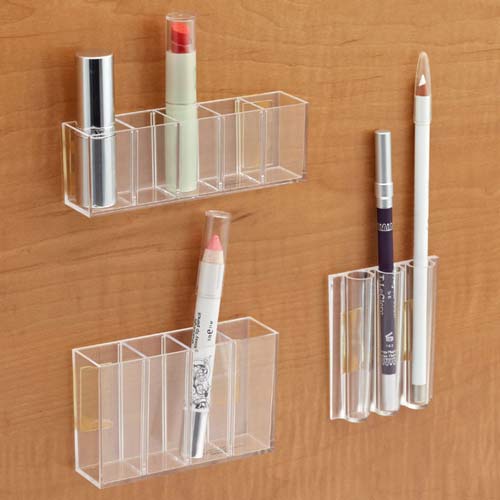 If you don't have a lot of counter space, sticking these pods on the wall is a great option for easy access to your favorite products. You can find them at The Container Store.
2. Repurpose a nail polish rack to hold makeup.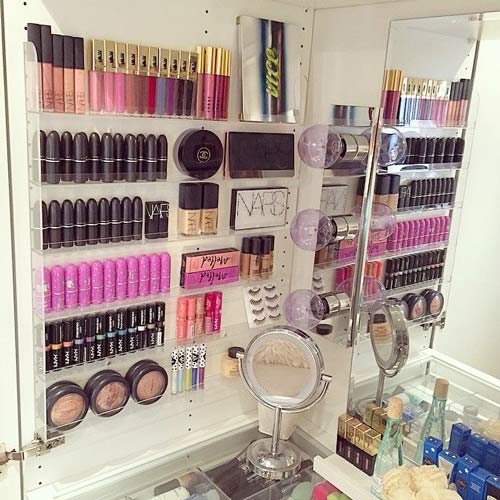 Want to feel like you stepped into a department store and have your pick of products? It turns out that it's not just for nail polish after all!
3. Use a three-tiered tray to hold everything.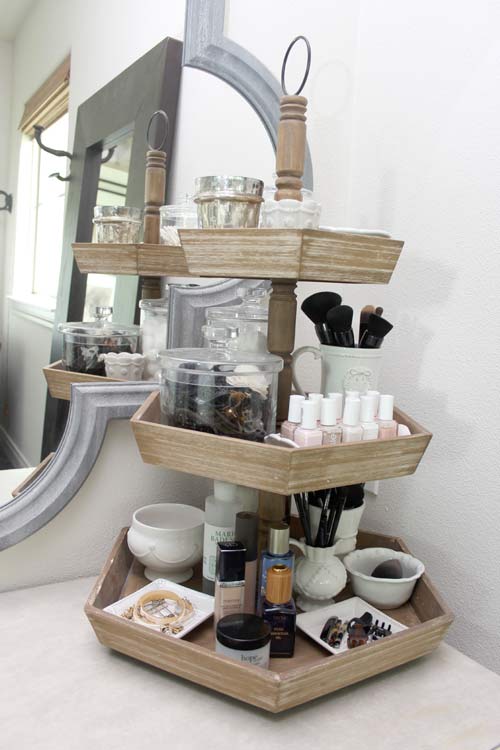 Normally found in the serveware/dishware sections of store, the three tiered design is perfect for housing your many beauty products. Some are glass, others have more a vintage feel, and trays like the one above are made of rustic-looking wood. Find one that suits your style!