Honey can be used in many different ways to treat your skin and hair, so here are few ways to use honey in an overnight beauty treatment.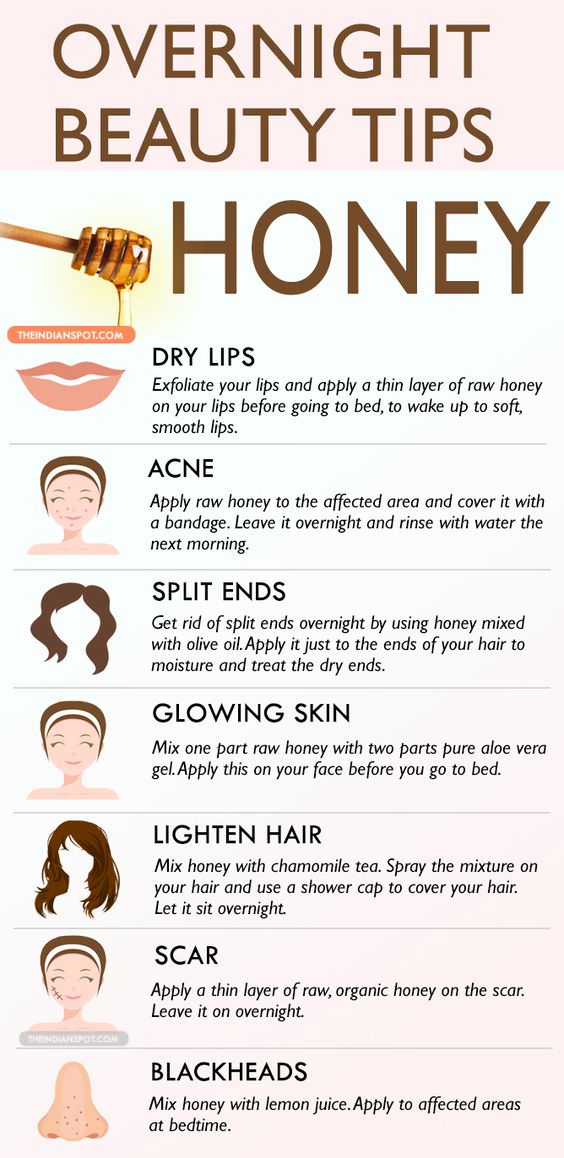 Use honey in your beauty regime for a healthy, glowing skin as well as beautiful hair. Honey is very moisturizing and skin soothing therefore honey will keep the skin dryness aways and also soothes the irritated skin.
Dry Lips:
Exfoliate your lips and apply a thin layer of honey on your lips before going to bed, to wake up to soft, smooth lips. Your lips will become smooth and moisturized with the gentle care of honey.
Split Ends:
Get rid of split ends overnight by using honey, mix 2 tsp of olive oil with a tsp of honey and apply it just to the ends of your hair to moisture and treat the dry ends.