Shiny, thick, and healthy hair can make you look more attractive. No doubt! If you to want to achieve this follow a few simple DIY hair care tips we're sharing.
These homemade hair care treatments and tricks can make your locks glow!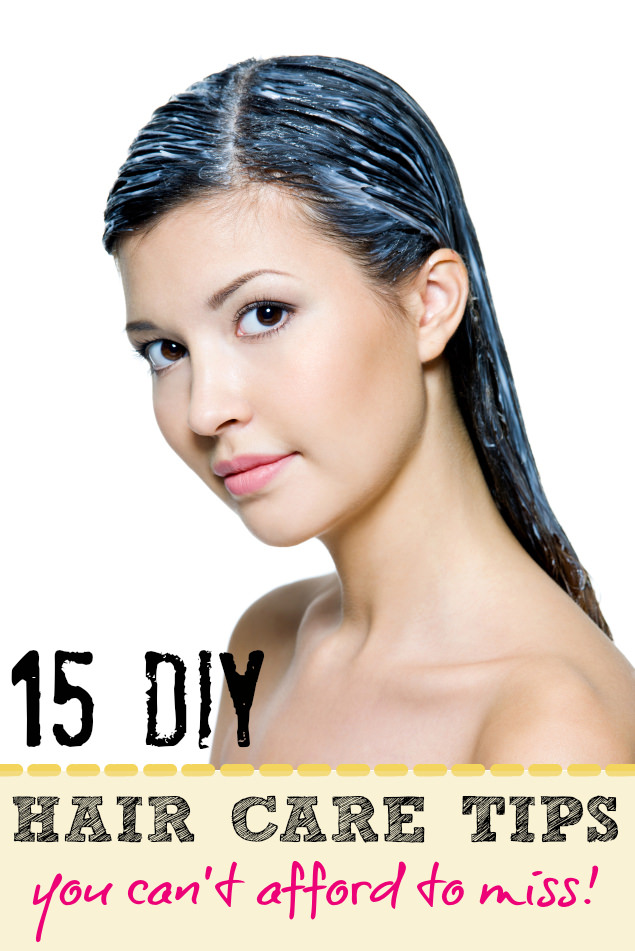 No matter what type of hair you have, you'll find that you can achieve thick, healthy, shiny hair by following a few simple but clever DIY hair care tips. Some of these DIY hair care tips will even save you money, and they make a wonderful addition to your daily beauty routine.
Keep reading to find out what's on our list of the 15 best DIY hair care tips, tricks, and treatment recipes!
1.  Preserve moisture
Heat can be very damaging to the hair, whenever possible let your hair dry on its own. When using the dryer try using a low heat setting especially if you will be using another hot tool like a flat iron.
2.  Volume and fullness
Drying your hair with your head flipped over can add tons of volume and fullness to your style.
3.  Satin pillowcases
A satin pillowcase has a much smoother surface than cotton pillowcase thus creating less friction on the hair eliminating excess breakage.