Makeup
21 Galaxy Makeup Looks – Creative Makeup Ideas for Extraordinary Girls
Galaxy makeup is so fascinating! Do you think that you are daring enough to wear it? Then add stars, intergalactic strokes, and outer space to your look.
Galaxy makeup is suitable for artistic and bold women who are looking for something new. You will be the real star at a party in case you wear it. We have collected 21 creative makeup ideas for you to shine bright and impress everyone.
Check out the new makeup trends for daring and exceptional women. Have a happy pinning!
1. Galaxy Makeup Looks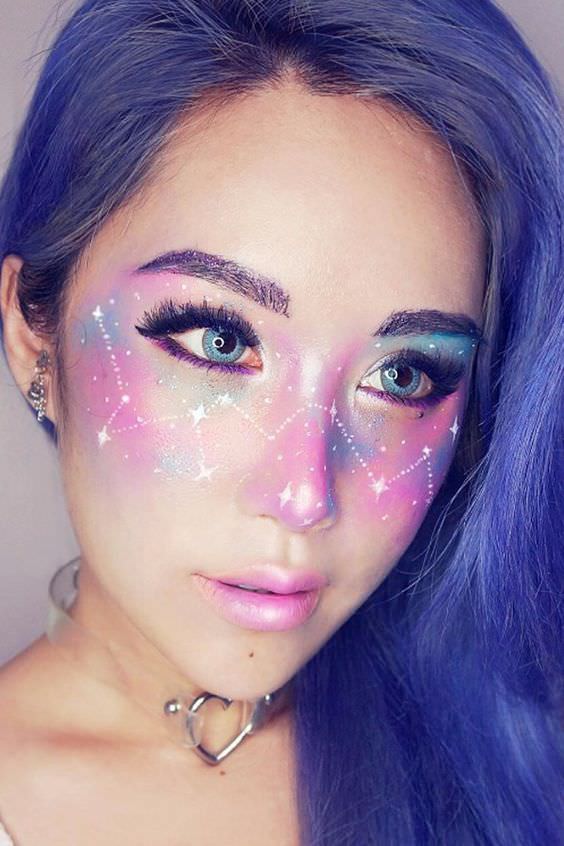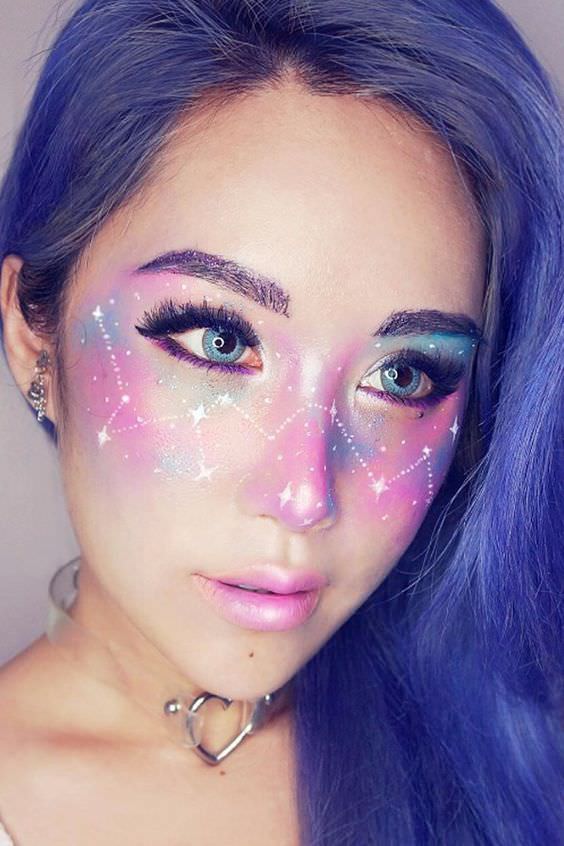 While natural makeup is great for the office, this look is ideal for a Friday night or for a weekend with friends. However, this look is not for women who are shy. Using shades of silver, blue, and purple on your cheeks, or constellations across the face, or faux-stardust is quite daring.