Master the most stylish ways to wear the blanket scarves in this post and look more fashionable. Check out!
The weather outside is more than frightful and in that time of the season, your trusty blanket scarf promises to keep you warm, not just that, they can make you look stylish too.
When it comes to braving winter weather, no accessory comes more in a clutch than a toasty, trendy blanket scarf. But unlike their lesser scarf siblings, blanket scarves can be especially tricky to style if you're inexperienced. And let's face it: If you can't rock your winter apparel, you might as well go cold (just kidding).
1. Give Me A Handkerchief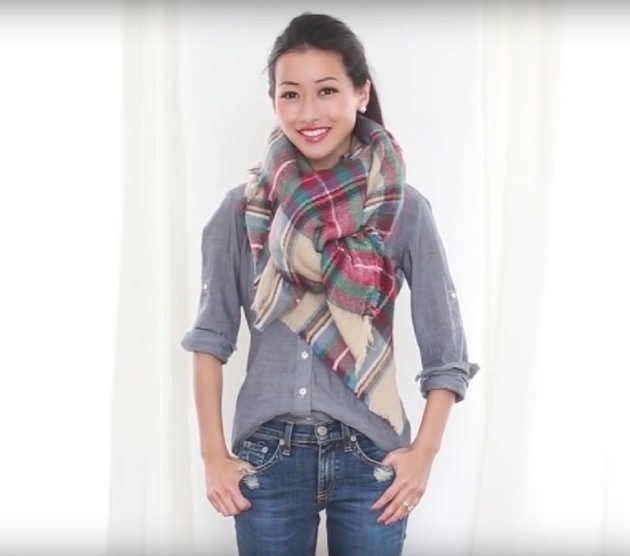 YouTube vlogger EP Style knows you can't leave the house with an unruly scarf. Her simple handkerchief tying technique is foolproof to ensure you'll never look unkempt, no matter how bad the weather may be.
2. Cowgirl Chic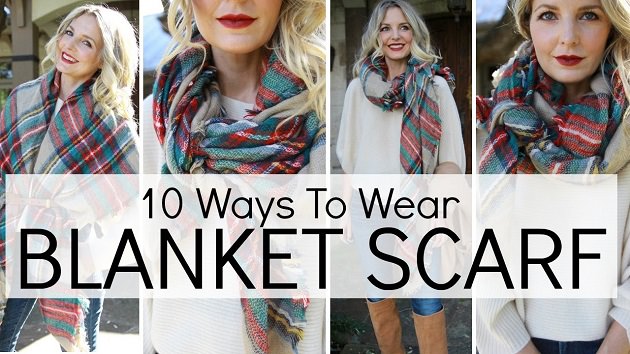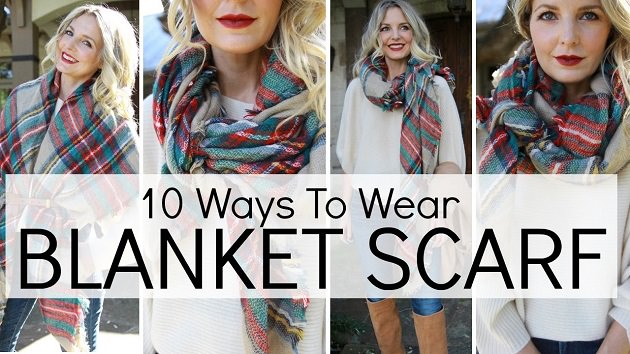 Erin Busbee of YouTube channel Busbee Style may live in the South, but that doesn't mean she doesn't know how to dress for the winter! Busbee takes her scarf, folds it into a triangle, and lets the tip of the triangle hang forward while wrapping the other two sides around her neck. Yee haw!
3. To Infinity And Beyond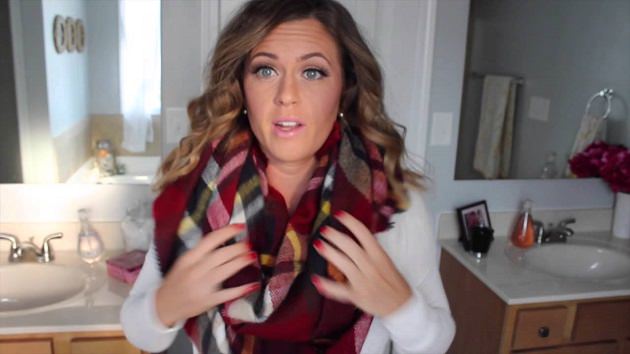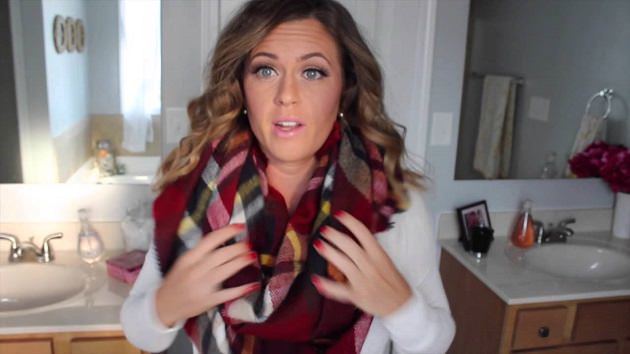 Megan Antinucci of YouTube channel bellanoochi loves how versatile her scarf can be! If you're a fan of the cold weather classic infinity scarf, simply tie your blanket scarf into a large loop and wrap it around, however you'd like.