Check out these incredibly useful and must know clothing tips and give yourself a style makeover.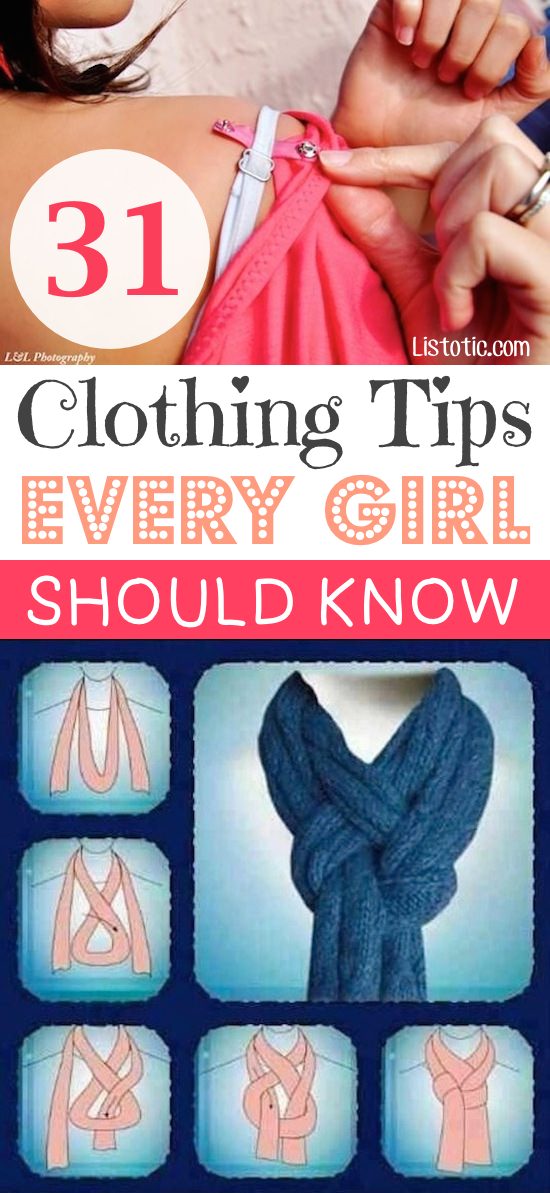 It's something we do every day — wear clothes! So, it somehow makes sense that we all have a few clothing tips and tricks up our sleeve. Everything from style and fashion to little tricks that help with all of the dilemmas we have with our bra straps, tight jeans, and uncomfortable shoes. These are all clothing tips that will make you think "Why didn't I think of that?".
1. Choosing Necklaces For Necklines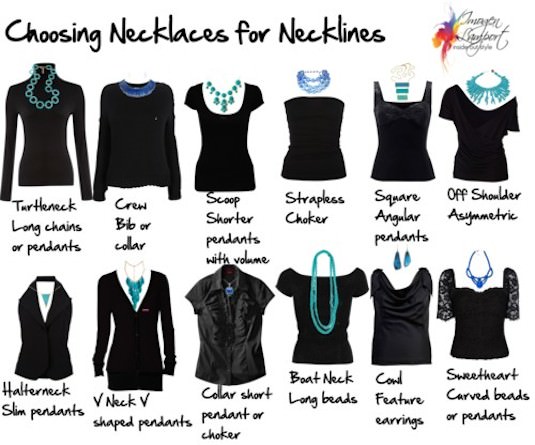 Pairing your jewelry with your neckline certainly makes a difference! Your necklace choice should compliment your outfit; the neckline of your shirt or dress being the most important thing to consider. Check out Inside Out Style for more details!
2. Folding T-Shirts In Horizontal Rows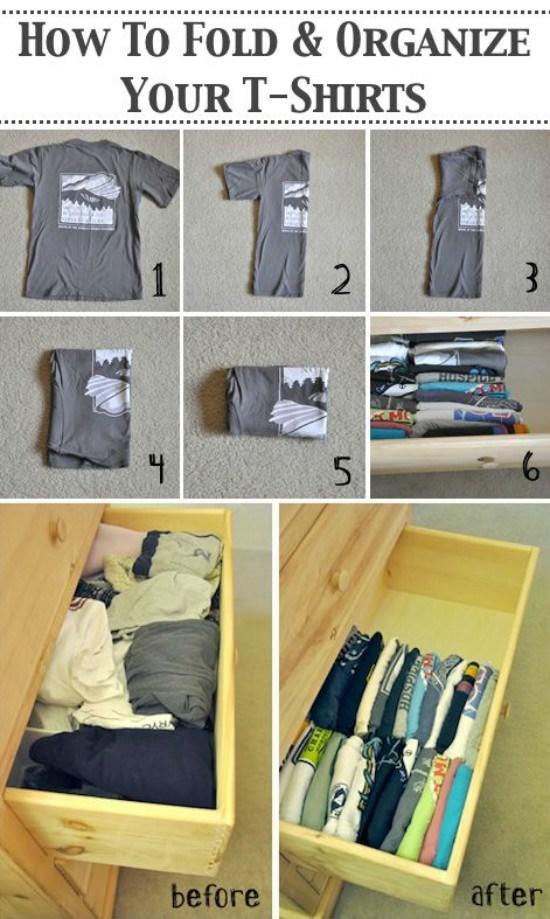 Well, this makes sense. Folding and organizing your shirts in rows makes it easy to see and easily find the t-shirt you want. Brilliant! It also takes up a lot less drawer space. You just have to be sure to fold your shirts with the print facing up. This way you can easily identify each shirt once they're organized in the drawer.
3. Eliminate Yellow Sweat Stain.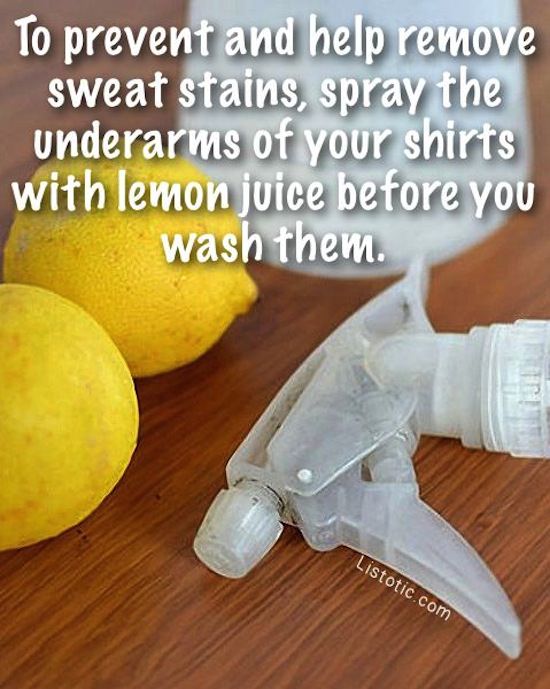 That nasty yellowing in the armpits of your white shirts — you're not the only one. Keep a water bottle handy in your laundry room full of lemon juice and spray any areas of your white clothes that are prone to sweat stains before you put them in the wash. This stuff works miracles.