Makeup
26 Mind-Blowing Hacks to Get Flawless Eyelashes Every Time
Read these tips and tricks to prevent clumps, easily apply false lashes, make your mascara last longer, and more!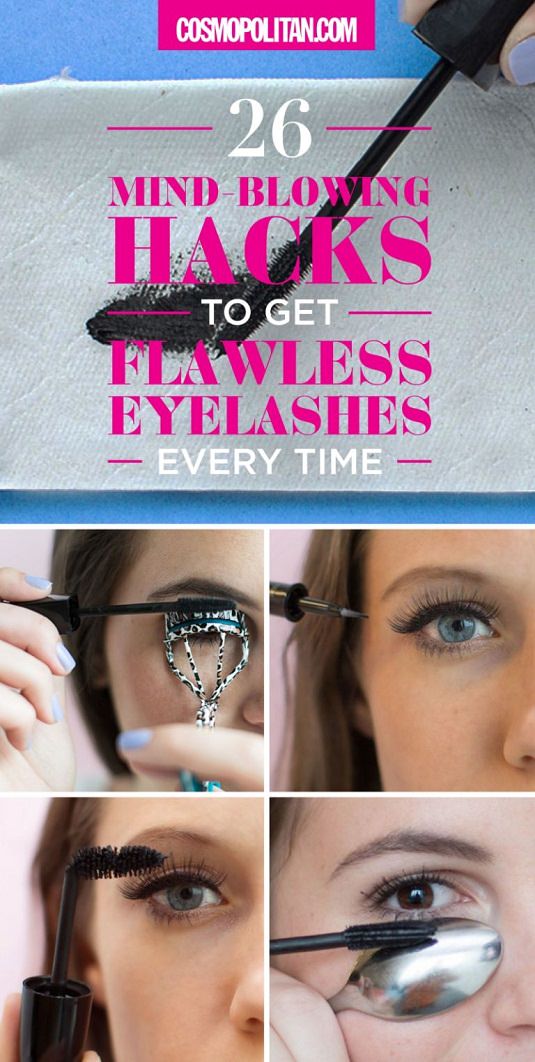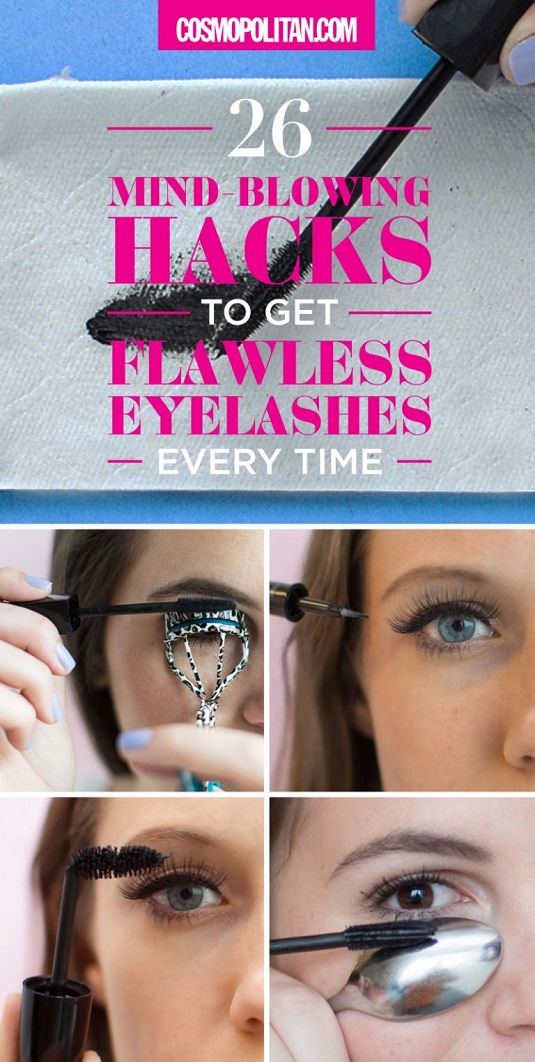 1. Bend the brush of the mascara wand so it's easier to maneuver.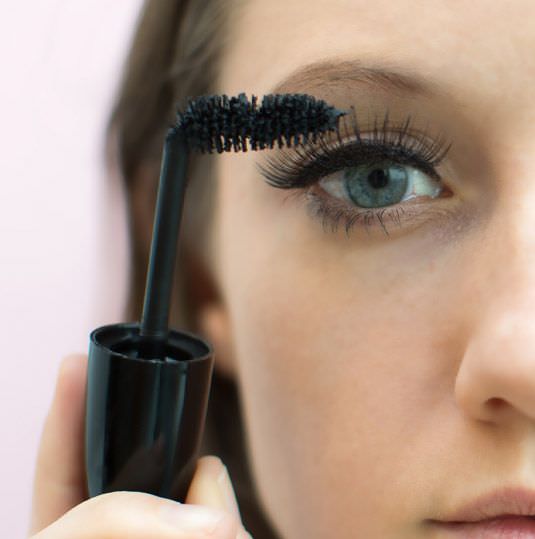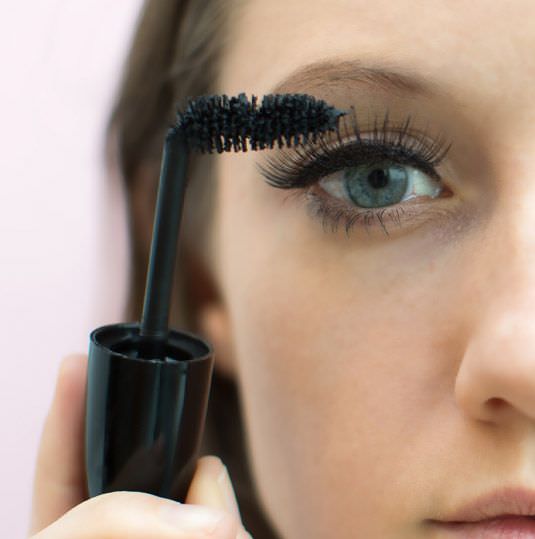 As you pull the wand out of the tube, gently bend the tip so it's perpendicular to the handle. This new shape will make the brush easier to control and get to the harder-to-reach areas, like the tiny hairs toward the inner corner of your eye, when applying multiple coats of mascara to both your upper and lower lash lines.
2. Layer waterproof mascara on top of your regular formula to make your mascara last longer and make it easier to remove at the end of the day.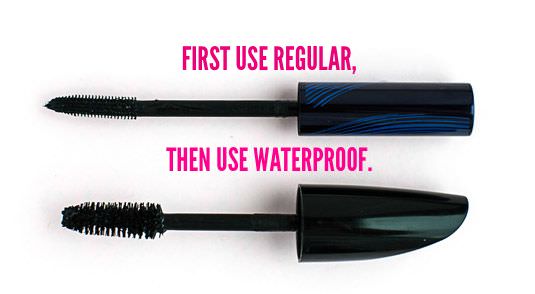 Waterproof formula is great at holding curl and keeping your mascara from smearing throughout the day, but because it's so difficult to remove, try applying your normal mascara first and finishing with a coat of waterproof.
3. Soak your mascara tube in a cup of hot water to make the formula liquid-y instead of clumpy. This will make the formula thinner and easier to apply.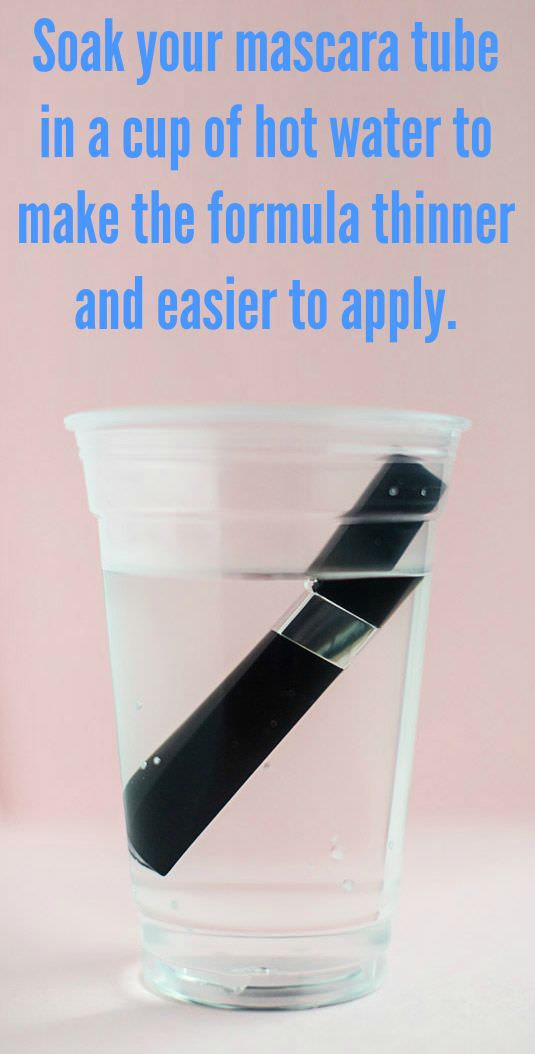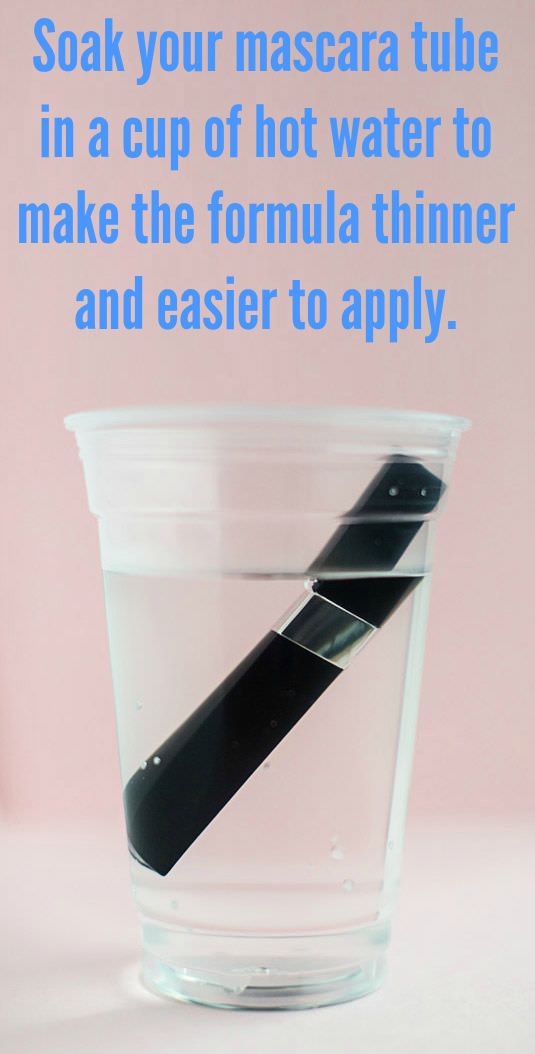 If you're down to the bottom of your mascara tube and it hasn't reached its three-month expiration date (you should always toss your mascara after three months to prevent any eye infections), try setting a closed tube of mascara in hot water to loosen the product from the sides so you can use every last bit.