Lifestyle
33 Creative Makeup Storage Ideas And Hacks For Girls
This post will give you some creative and awesome ways to store your beauty and makeup products, display your gorgeous perfumes and much more. Get ready to be inspired!
Girls love having and collecting an array of beauty products, makeup, and accessories. Sometimes, lining them up on the bathroom counter or cabinet isn't an option for many reasons. There's just too much stuff to fit there, it isn't handy when getting ready in the morning and it just isn't pretty enough.
1. DIY Perfume Stand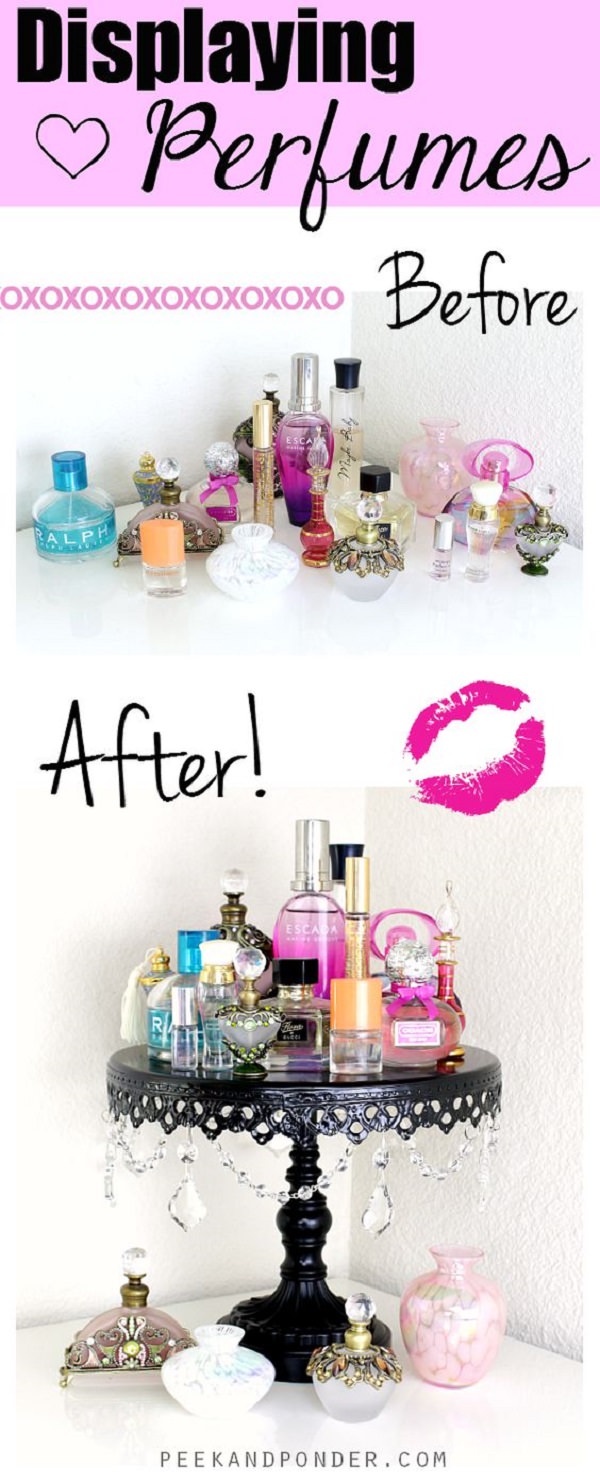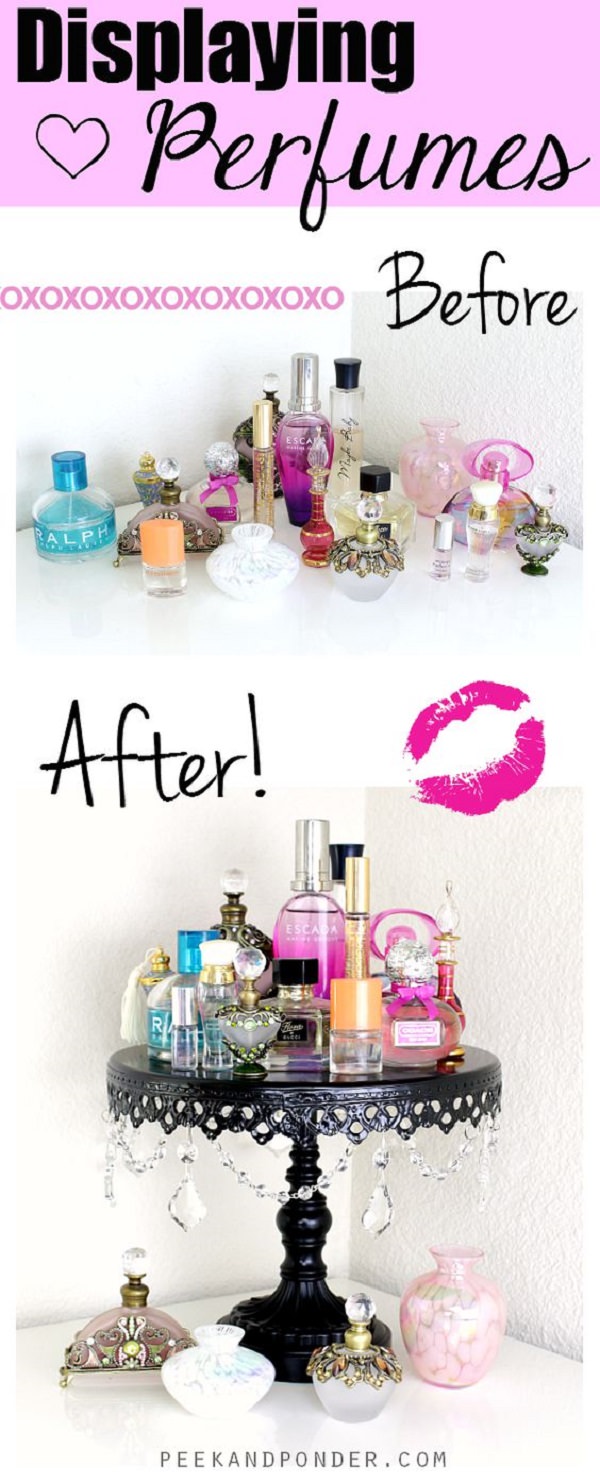 Cake stands are a great way to display just about anything, so long as they are big and sturdy enough for the items. This black, ornamental one looks perfect as a perfume display, as it holds them while allowing you to easily see and reach for each bottle. via peekandponder.
2. DIY Makeup Organizer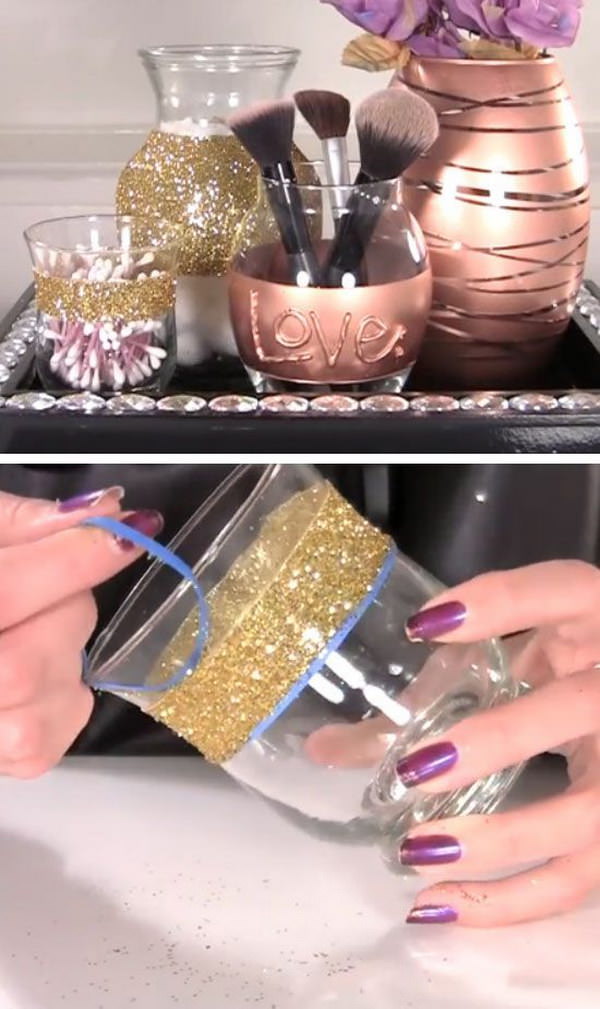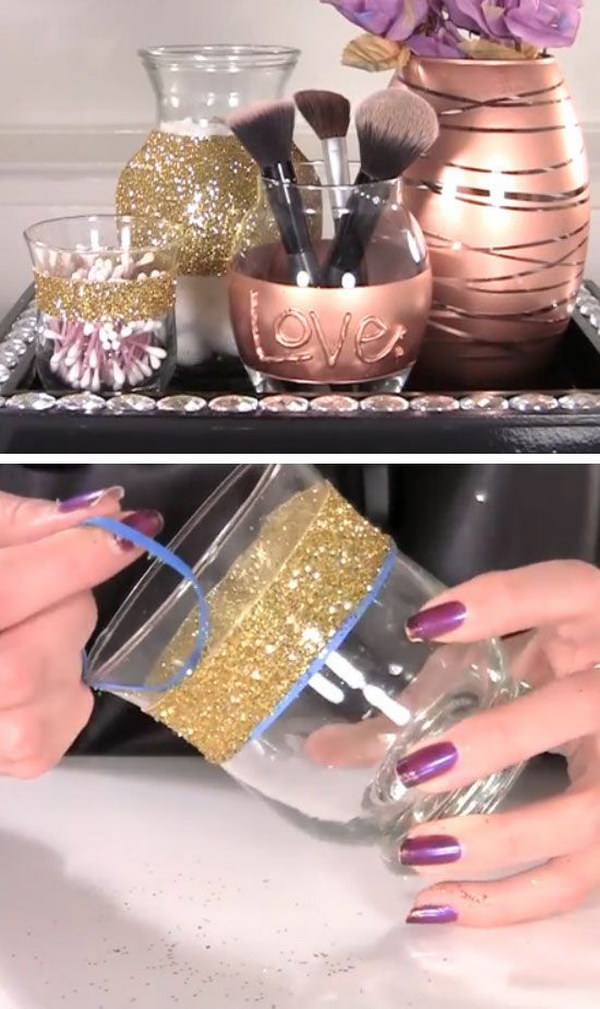 Glass jar brush holders are a classic that has yet to be replaced or go out of style. These metallic ones look just like something you'd get from a high-end store but are much more affordable and customizable. via youtube.
3. Makeup Brush Holder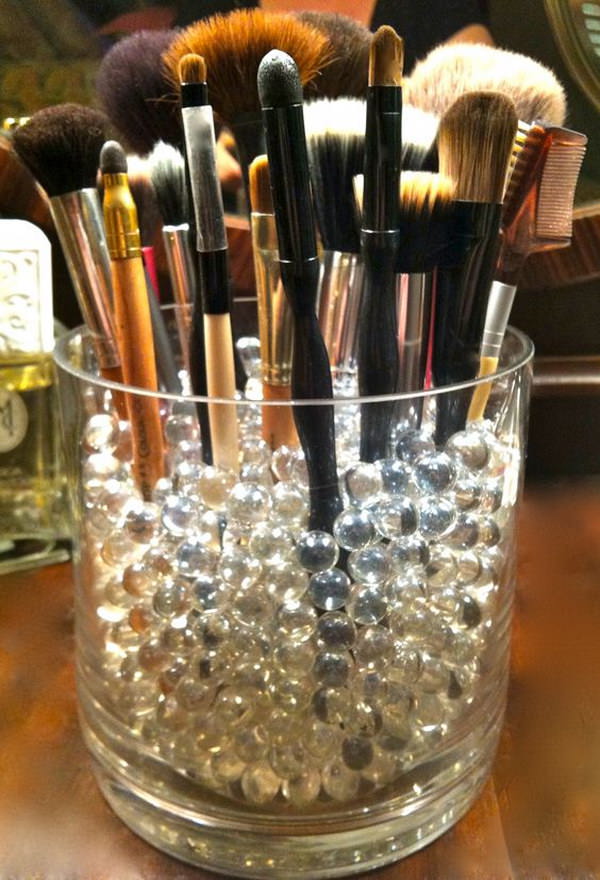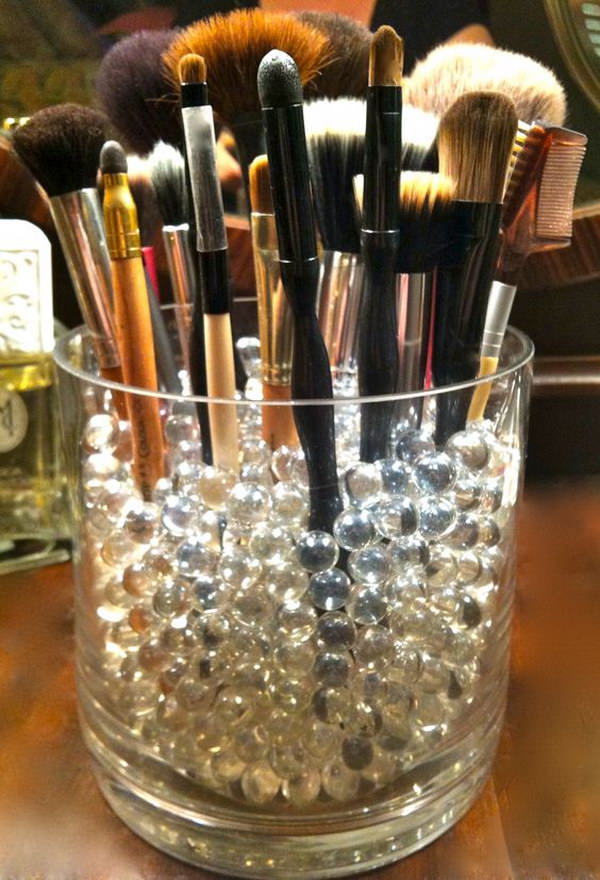 Glass cups, jars and vases always work great and look beautiful as brush holders. Glam them up by simply adding clear iridescent beads/marbles.