Pixie cuts are sleek and splendid. Check out some of these most popular pixie haircuts that you'll love to wear.
Are you thinking of a pixie cut for spring or summer? Pixie haircuts always seem to be in style, and there are dozens of cute pixie styles to choose from. If you are tired of your long locks and want to cut your hair short for a funky new hairstyle, a pixie is a great option as it is both stylish and versatile.
1. Classic Pixie Cut
This classic pixie haircut is timeless. It also works great for natural hair colors. This silver blonde looks positively stunning with this sophisticated style.
However, if you think that opting for a pixie is too drastic, you can choose something else, for example, a bob haircut. Firstly, this haircut is quite trendy. Secondly, it is not difficult to style it at home. And this is one of the few haircuts that can anti-age the way you look.
2. Asymmetrical Pixie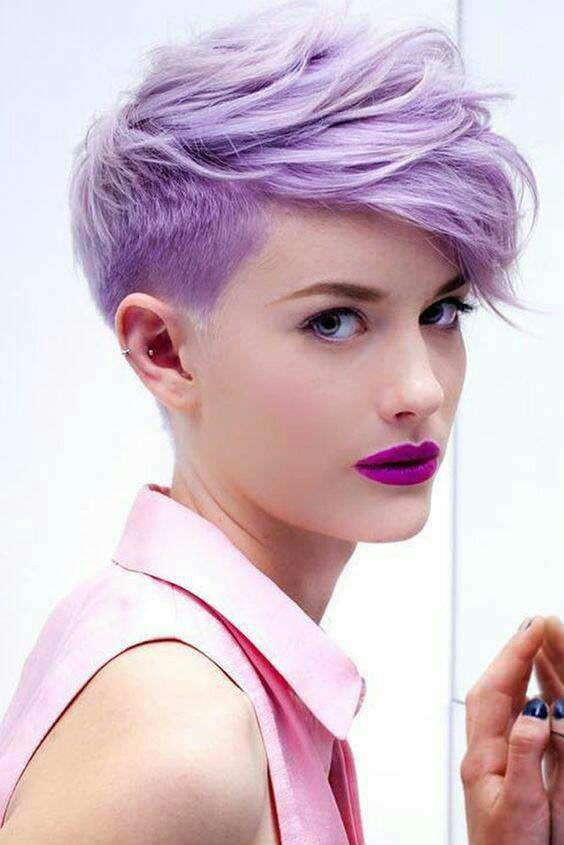 With its upswept bangs and asymmetrical cut, this look is stunning on those with a rounder face. If you want to add a bit of an edge, try a vibrant color like this gorgeous purple. Or, it is possible just to wear the pixie straight. It will prevent your visage from looking rounder than it actually is.