Hairstyles
15 Cute and Easy Hairstyle Tutorials For Medium-Length Hair
Here are 15 cute and easy hairstyle tutorials for medium-length hair.
Around the summer, the shorter, more medium-length hairstyle started to get super trendy. I watched some of my favorite famous heads of hair, like Kim Kardashian, Lucy Hale, and Lauren Conrad, snip off their long locks for a long bob. I started to want the long bob, which looks chic, glam, fresh and different.
1. Do some messy waves, then twist a piece of hair, and bobby pin it back. So simple and cute!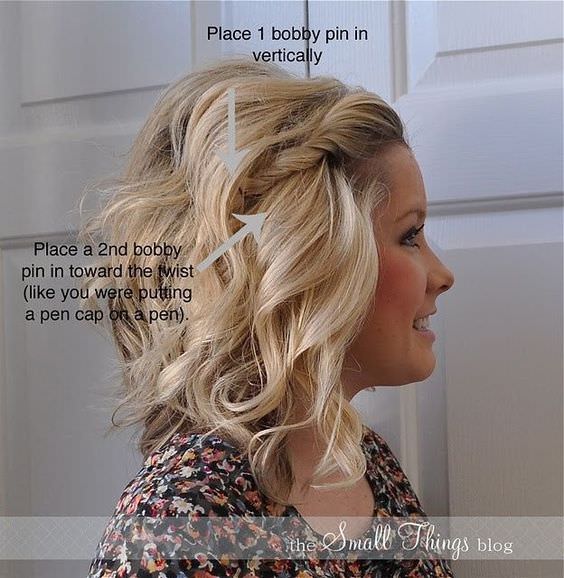 2. Twist the front of your hair back, then loop the back of your hair around it to create a unique chignon type of look.

3. This is such an easy updo and will look great no matter what you're wearing.