Wearing a comfortable pair of shoes and best looking shoes don't go hand in hand sometimes, and if you're facing this problem too– Take a look at these SHOE HACKS!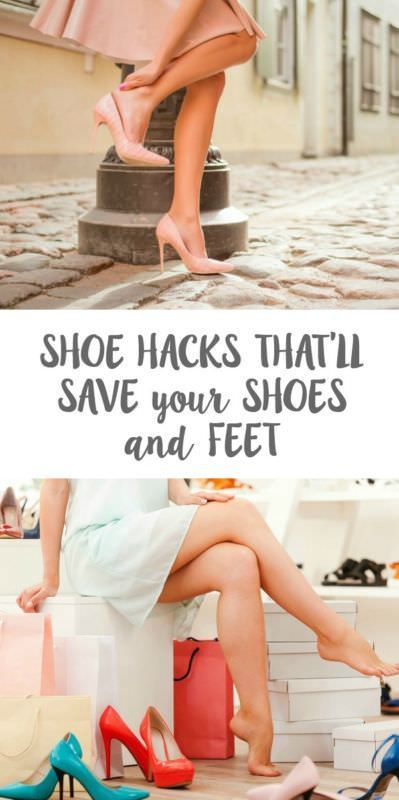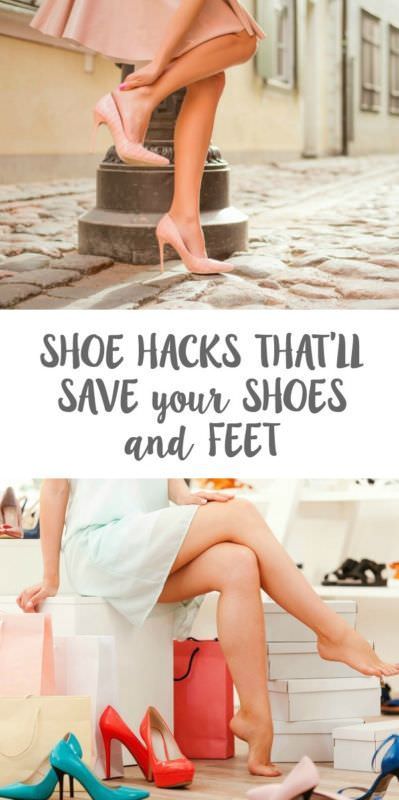 Cute shoes and comfort don't always go hand in hand. That's why we are always looking for ways to make wearing shoes that may not be the best for our toes more "user-friendly". We also love ideas for prolonging the life of shoes that we can't bear to part with. Here is a few Shoe Hacks That'll Save Your Shoes And Feet so that you can wear the shoes you love, longer.
1. Slippery Soles No Problem
If the soles of your shoes are too slippery, making a fall a real possibility, then it's time to take matters into your hands. Grab a piece of medium grit sandpaper and sand the bottom of your shoes until you see lines in the sole. This extra traction will help keep you from slipping!
 2. Keep Your Feet From Slipping In Your Shoes
This shoe hack is super clever and makes us wonder why we didn't think of it. If you have issues with your feet slipping in shoes (think heels or flip flops), spray the soles of your feet with hairspray before sliding them into your shoes. The hairspray will keep your feet from slipping!
 3. Smelly Shoes Be Gone!
Sprinkle baking soda in smelly shoes to combat the stench. Leave the baking soda in overnight and then discard. The baking soda will absorb the odor leaving our shoes smelling much better. Do not use this method on leather shoes since the baking soda can make the leather brittle.