If somehow you've dabbed makeup stains or marks on your outfit, don't worry. You can get rid of them easily!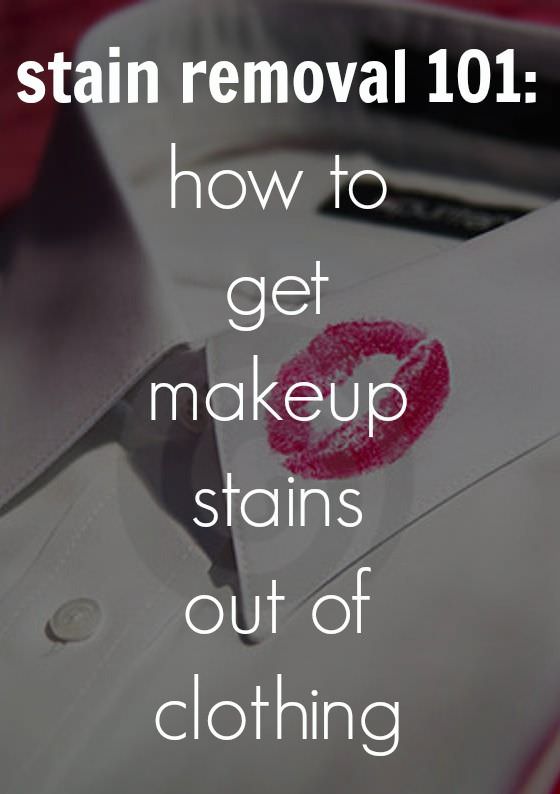 If you've ever gotten a makeup stain on your clothing, you know how devastating it can be. Whether you're pulling a shirt over your face and lipstick makes its way to the collar, or you're leaning on your boyfriend's shoulder and some foundation transfers onto his shirt, makeup stains on clothing are never a fun time. Luckily, there are a few time-tested ways to remove makeup stains from clothing.
Whether you're dealing with an oil-based makeup, mascara or blush, we've pulled together a guide on how to remove makeup stains from clothes based on exactly what kind of makeup made the stain. Read on below!
1. Foundation:
If you're using a liquid foundation, it'll soak into fabric very quickly, so the sooner you can get to the stain, the better. Start by scraping off any excess foundation with a plastic knife, then blot the stain with a damp paper towel to remove more of the product. Next, pour a few drops of hydrogen peroxide onto the stain and work it into the fabric with your fingers. Next, work it into the stain in a circular motion with a toothbrush. Then, launder the fabric and lay it flat to dry.
For a powder foundation stain, mix a few drops of liquid detergent and water and apply that to the stain, rubbing into the fabric first with your fingers, then with a toothbrush. Finish by laundering the clothing item and laying it flat to dry. This same removal process also works for powder blush.