These makeup tips are so simple and easy and will cover every part of your face. Must check out!
1. Perfect your two-minute cut crease by blending your eyeshadow over a spoon.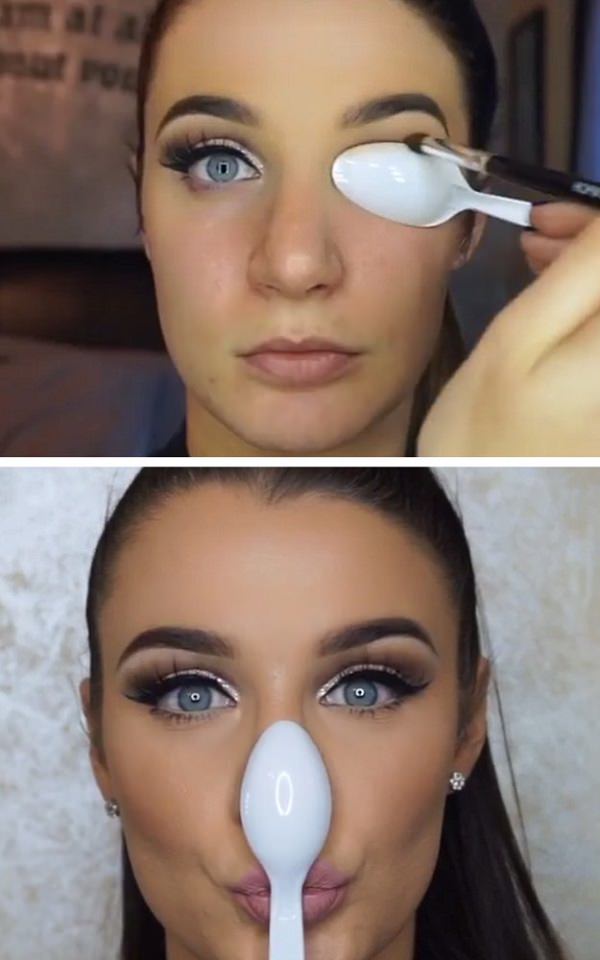 Brittney Foley shows you exactly how to do it here.
2. Follow this guide to learn how to use any three-shade palette to its fullest potential.

And get the specific products the graphic mentions here.
3. Get a perfect Cupid's bow — and a perfect line of color all around the edges of your lips — by using a lip liner to make an "x" on your upper lip.

Read the full tutorial here.