Having fuller and expressive lips can make you look BEAUTIFUL & extra special and here're the tricks that really work!
Every woman dreams of having full and expressive lips like Angelina Jolie. On the Internet, we can find a lot of life hacks that are supposed to increase the volume of our lips, but not all of them work.
But here're some simple tricks that are easy to repeat at home with the pictures.
1. Highlight the Cupid's bow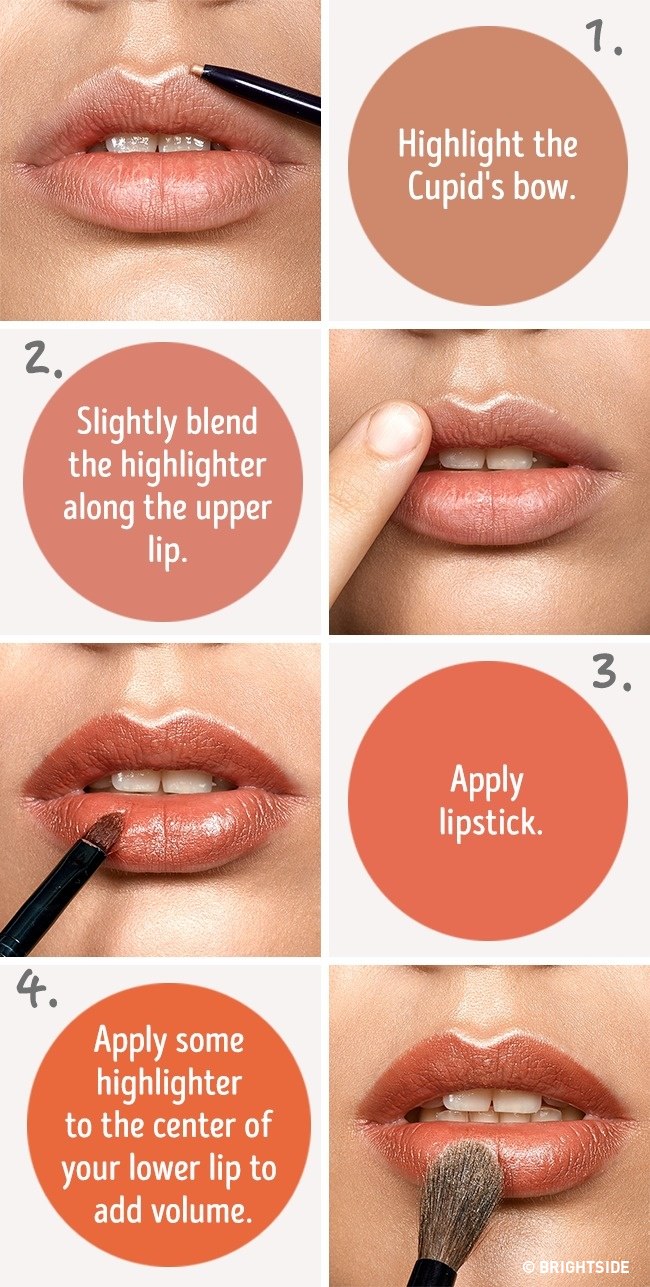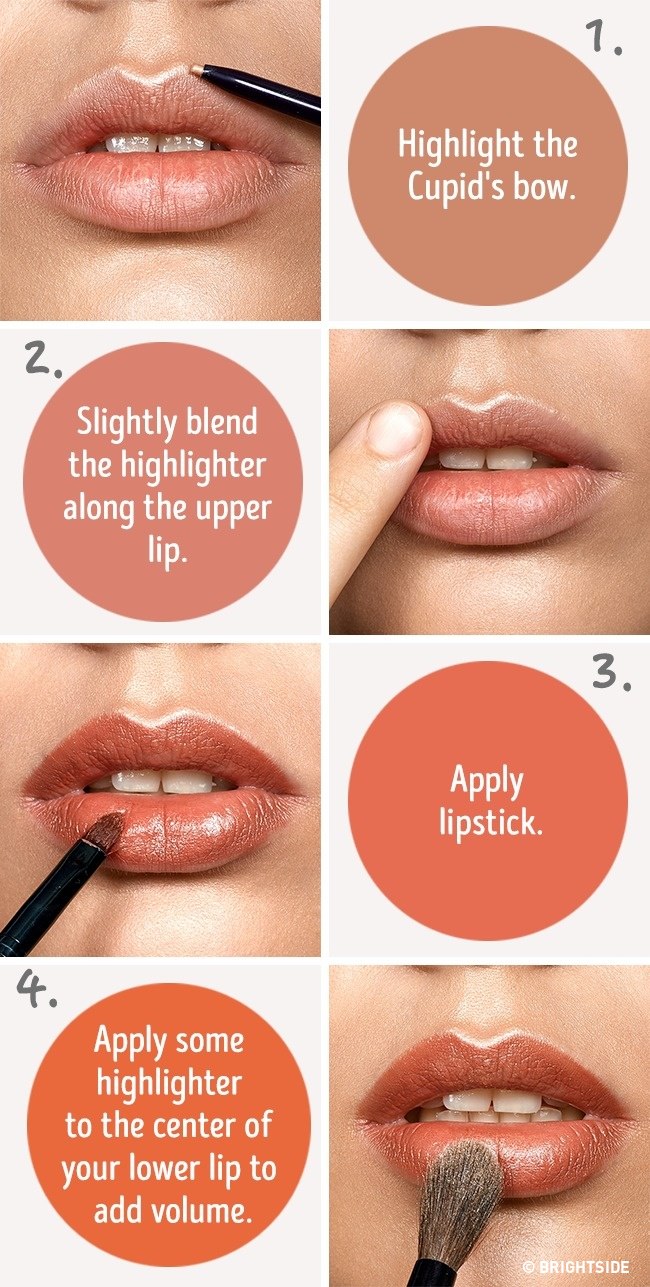 Highlighting our Cupid's bow helps us to make the upper lip more convex and emphasize the lip contour. When finishing your makeup, you can apply a highlighter to your upper lip if you wish.
2. Use a white pencil to make your lips fuller