We created this step-by-step tutorial to help you replicate these looks. Pick your favorite one to wear out on the town this holiday season!
1. Glitter Winged Eyeliner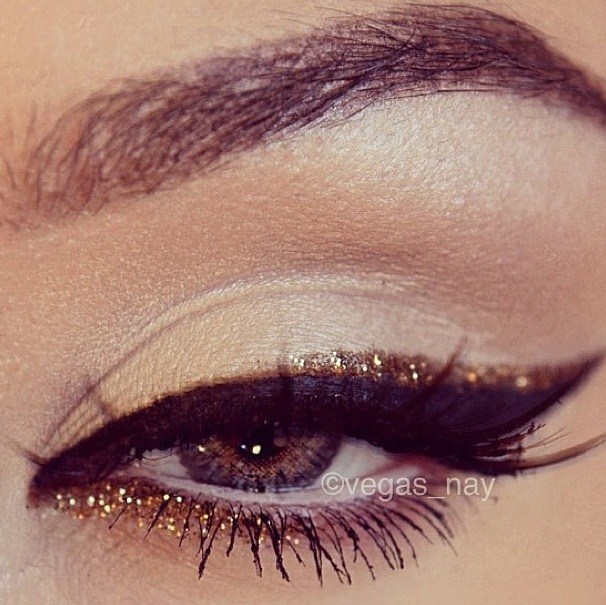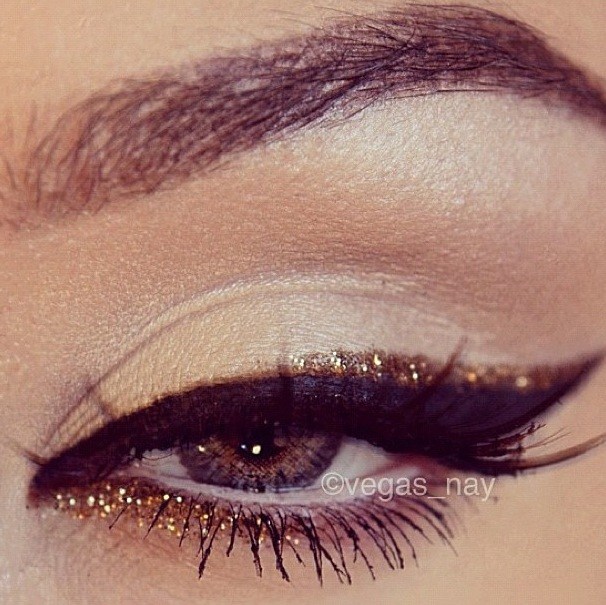 Step 1: Prime your eye with your favorite eye primer. NARS "Smudge Proof Eye shadow Base" is one of my favorites!
Step 2: Lightly sweep on a neutral shimmer all over your eyelid. MAC "Naked Lunch" or Urban Decay's "Virgin" would be great choices.
Step 3: Blend a warm matte brown, such as MAC "Soft Brown" and MAC "Texture" into your crease to avoid any harsh lines.
Step 4: SLAY your winged eyeliner!
2. Urban Decay's Naked 2 Palette Tutorial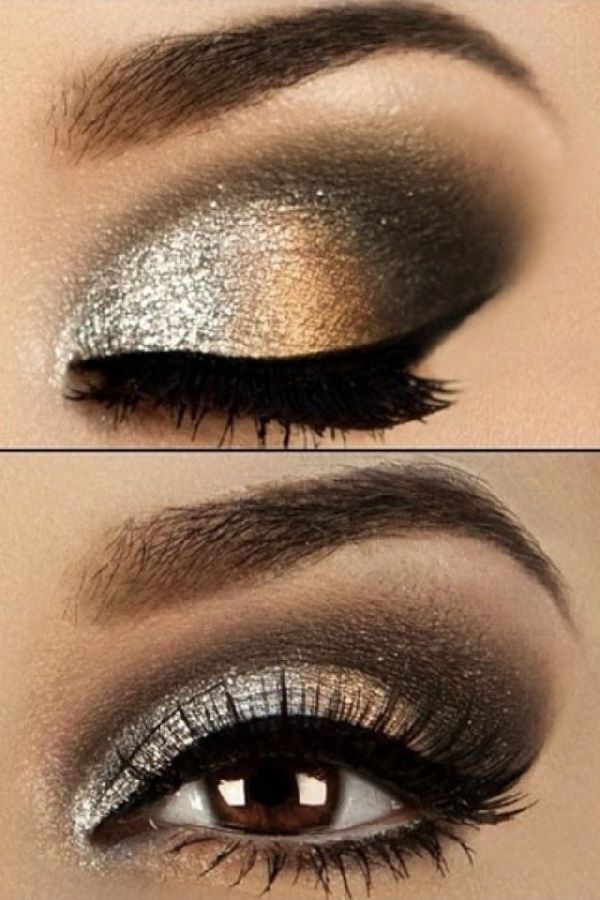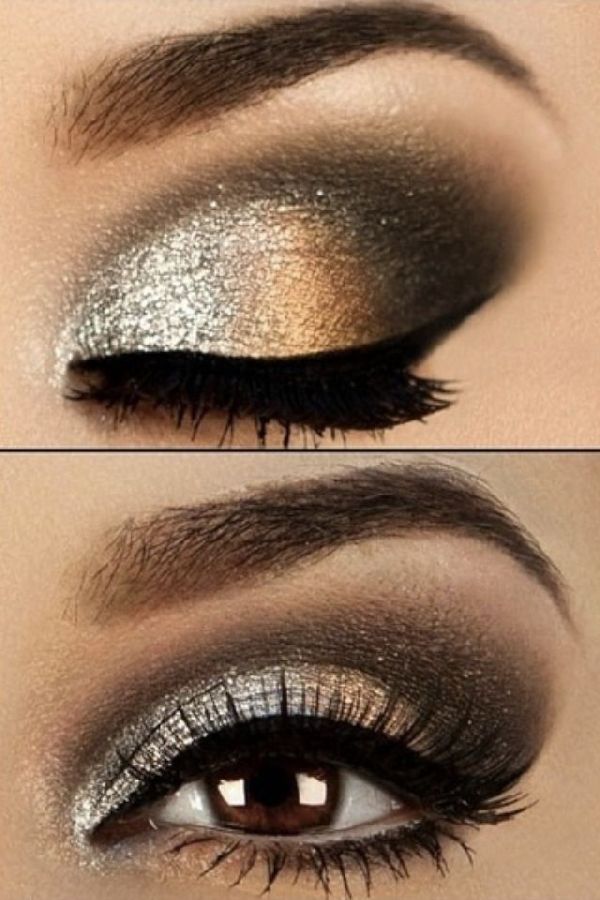 Step 1: Prime your eyelid with Urban Decay's Primer Potion. You are going to want this look to last all night.
Step 2: Pat "Half-Baked" from your inner-corner to mid-lid, then from mid-lid to outer corner pat in "Chopped." Be sure to use patting and pressing motions when applying these colors to ensure they adhere to your eyelid. This will make the color a little more intense and will help you avoid fallout.