These DIY clothes will make a great addition to your closet. They're versatile, practical, and can be dressed up or down, depending on the occasion.
1. Men's Shirt To Lace Top Refashion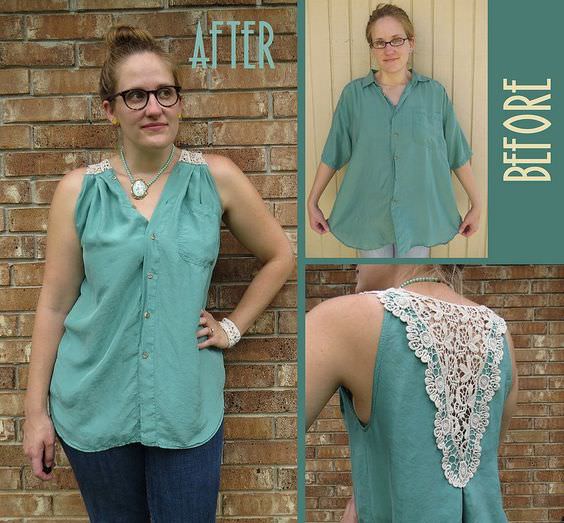 Image via: Carissa Knits
Upgrade an old men's shirt to a pretty lace top. Start by removing the sleeves of the shirt, and cutting away the shoulder flaps and the collar. Then, stitch the seams of the armhole edges. From there, you can then attach your lace detail.
2. Lace Capped Sleeve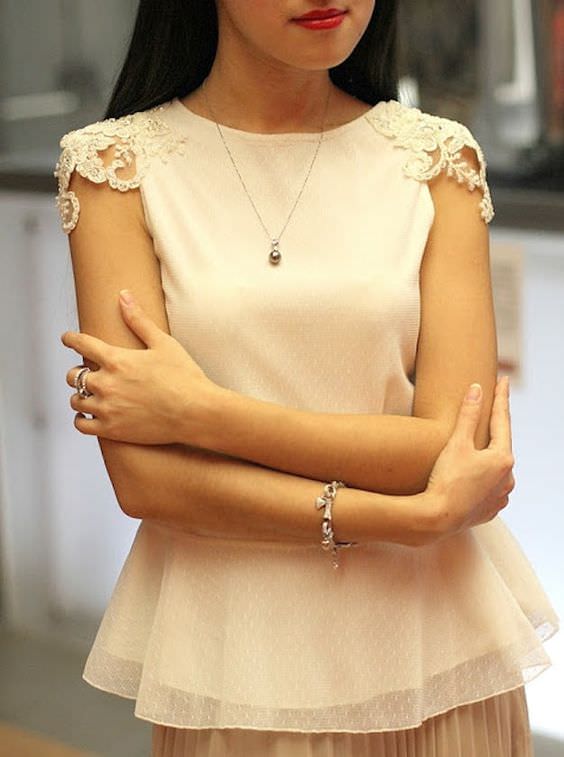 Image via: Jennyfer
Put a romantic feel to a top with some lace capped sleeves. First, steam iron the lace trimmings. Then, position each of the lace trimmings on either side of the top's shoulders. Pin these in place and sew.
3. Laced Up Sleeves Top

Image via: Trash To Couture
This laced up top shows off a bit more skin without being too overbearing. When inserting the string or ribbon through the grommets, be careful not to tug too tight. Doing so could scrunch the sleeves together.