Here Are 10 Easy Nail Designs You Can Do At Home. These tips and tricks will leave you with hottest nails around.

1. Do Your Own Nails With Highlighters

It is time to step away from the books and put your highlighters to new use. Yes, highlighters can be used on your nails. Starting with a white base, dot the highlighter in the colors you want across your nails. Add a top coat to keep the colors from washing off. This easy look might become your next go-to nail design between study sessions.
2. Do-It-Yourself Ombre Nails With A Sponge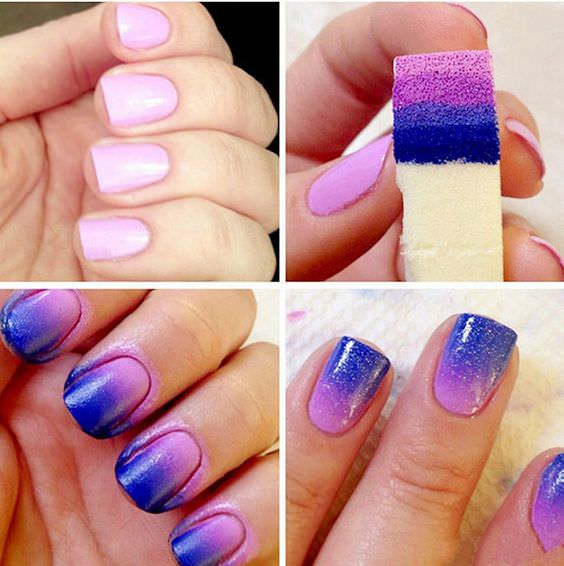 Do you have an old makeup sponge laying around you don't have a use for anymore? You aren't sure why you haven't tossed that old thing out. Now, you have a reason to use it. Paint the colors of your choice right onto the sponge. Dab the polished sponge onto your nails. Repeat until you reach the right thickness and the colors are solid on your nail. Finish with a top coat and clean excess paint off with a q-tip and nail polish remover.