We've collected some great DIY ideas to give you an exciting project inspiration for this year!
More and more people choose to make fashionable accessories on their own. It can make their free time more meaningful and make their styles unique and special. The final outcome would be very crafty with all your wits and creativity into it.
Generally speaking, the needed basic materials are very easy to get for every girl. Just check your wardrobe and find out something old-fashioned like rhinestones, chains, jewelry and other decorations, even an old sweater. It also gives you an opportunity to reuse them. They will get a trendy and different look as the result. Besides, it is not difficult at all to do all the makeovers.
1. Gem Detail Neckline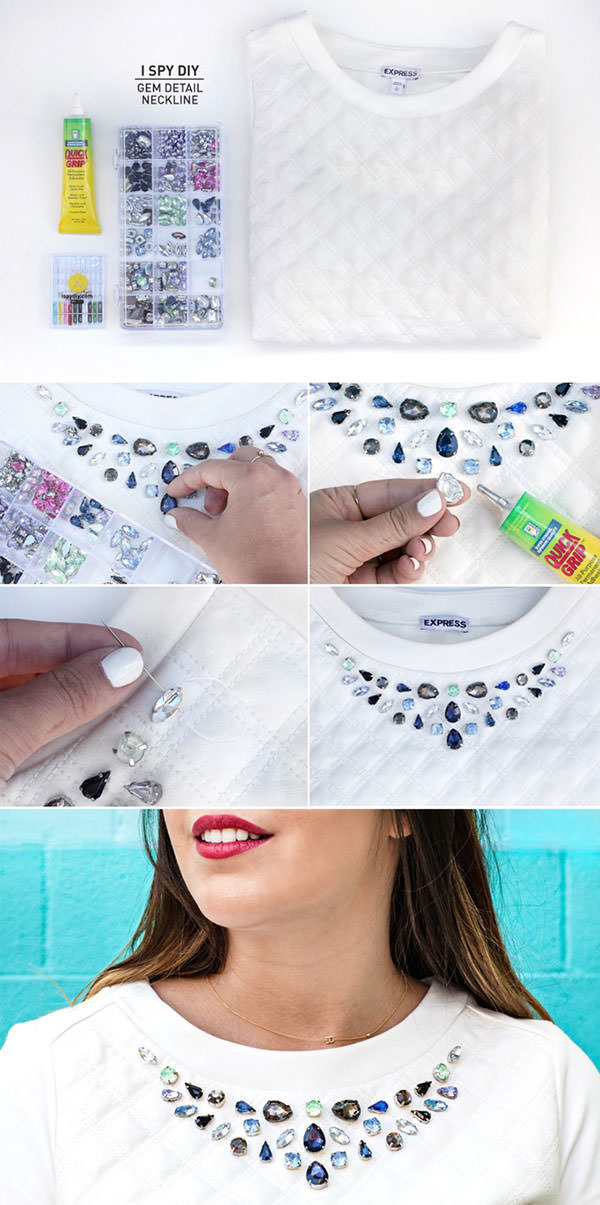 2. Swarovski Gem & Chain Necklace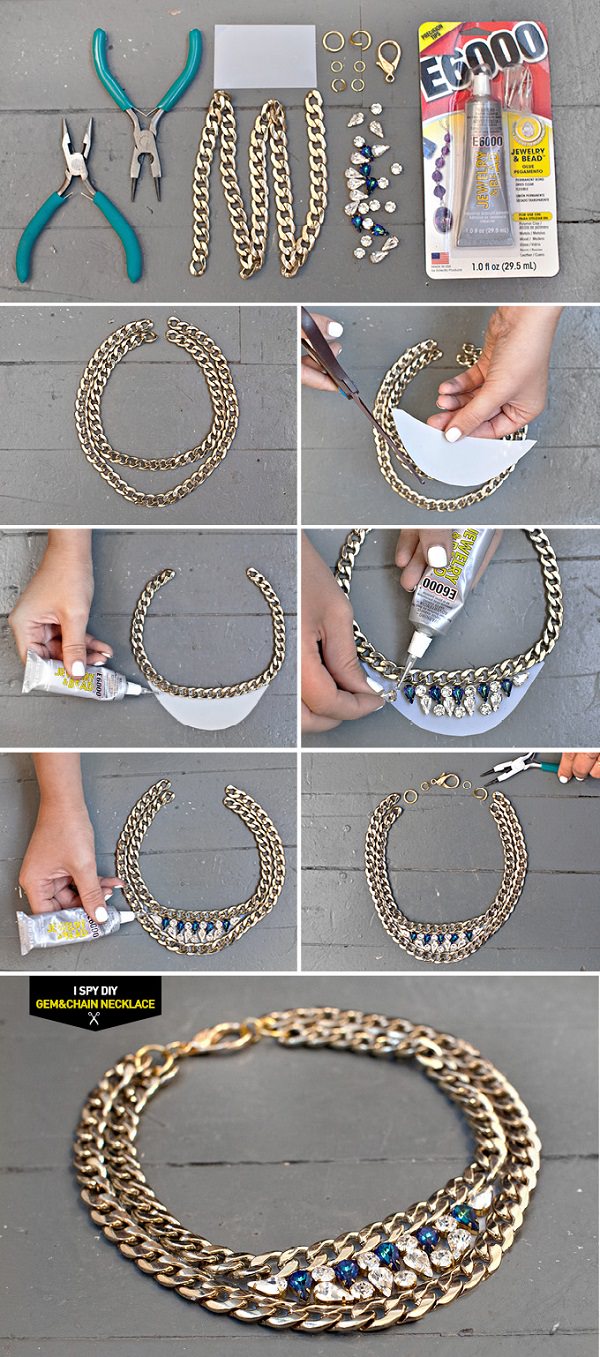 3. Pom-Pom Sweater