Whether your jewelry items are cheap or expensive, old or new, these life-saving tips can help you in cleaning, protecting and keeping them as new as possible!
Luckily, there are ways to clean your janky looking pieces and ways to fix your broken pieces. There are also things you can do to prevent these mishaps from happening. We should all indulge in some $3 earrings sometimes, and these tips will help keep said $3 earrings intact so you really get the most bang for your buck. These tips also work for expensive jewelry that you spent a lot on or got as a gift and really care about saving. Ready to make your jewelry look brand new again? Here are 16 life-saving tips on how to clean and repair jewelry.
1. Make sure your cheap jewelry stays in shape with clear nail polish as a preventative measure.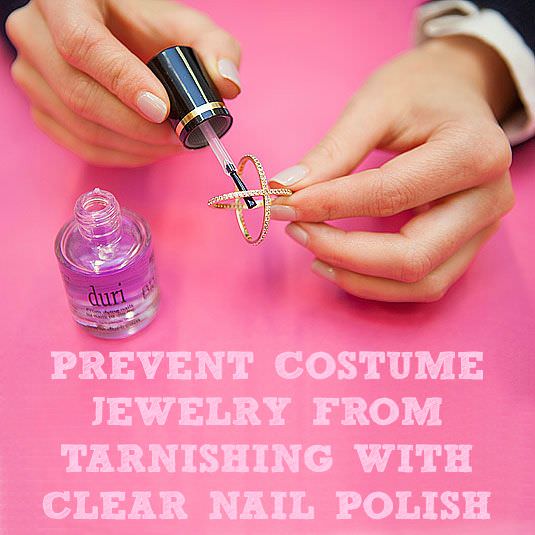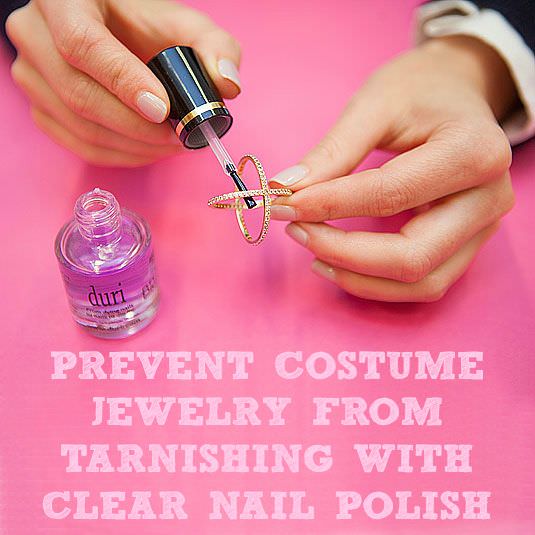 When air hits the metal, the metal oxidizes and changes color. Clear lacquer locks out the air, helping keep your costume jewelry looking new. Try a clear nail polish like Duri Miracote Fast Drying Topcoat. (Note: This will not work on already-tarnished accessories.)
2. If your jewelry is beyond repair, repurpose it to decorate an accessory, like a beanie.


Adding some rhinestones over your beanies can give them a new stylish life.With this Simple DIY beanie Tutorial, you can easy make it at home and get.
3. Make diamonds good as new with these simple items: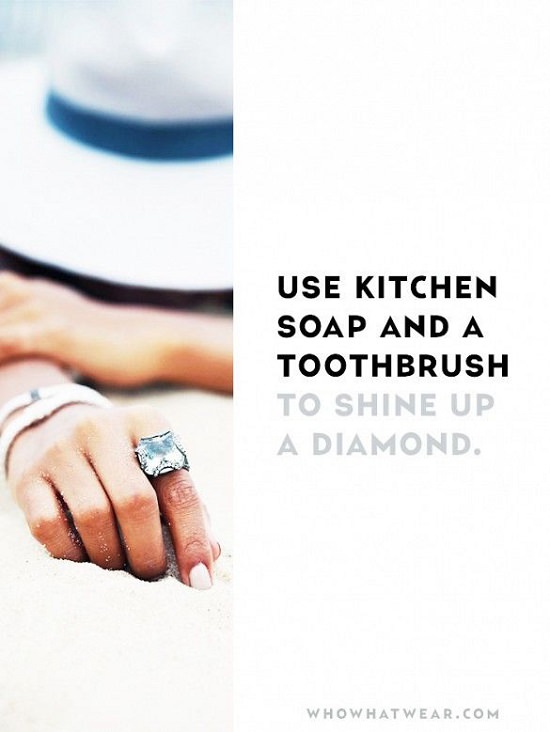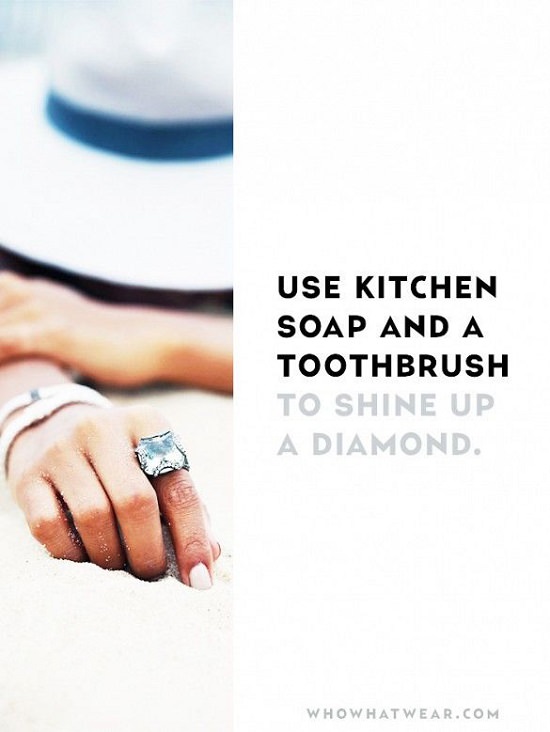 Consider this French girl–approved solution the quickest way to brighten up your jewels.