If you have just one plaid shirt in your closet, you can wear it at least 10 different ways, like in the photos below.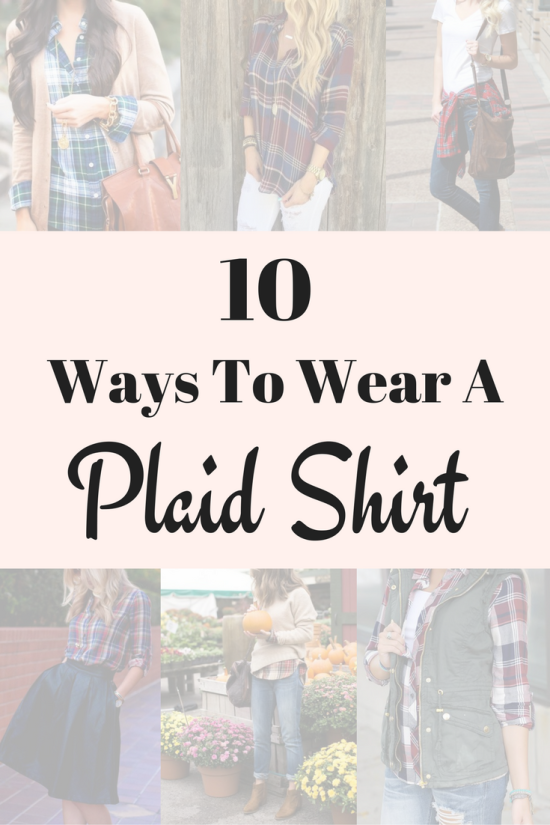 When it comes to choosing clothes to wear in the Fall, one of the favorite tops is a plaid shirt. The plaid pattern, especially if the colors are burgundy or green, fits right in with a fall wardrobe. Plaid is also popular in the Winter and Spring seasons. In the Fall, you can wear plaid alone or layered with other clothes. A cardigan and a plaid shirt are a perfect match! Wear it with a blazer for a preppy look, with a vest to add texture or even over a tee for a relaxed look.
1. With A Cardigan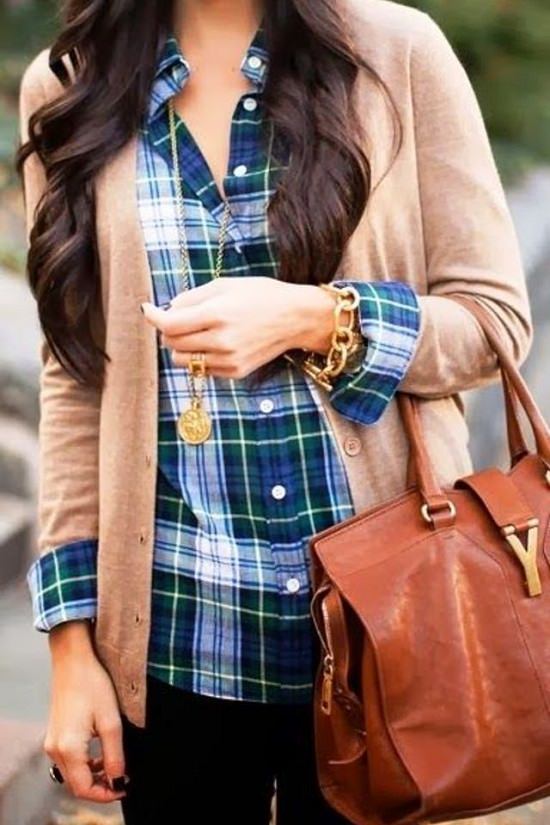 This blue and green plaid shirt is worn with a camel-colored cardigan and black jeans. The plaid shirt pops again the neutral tones of the cardigan and jeans.
2. Over A Tee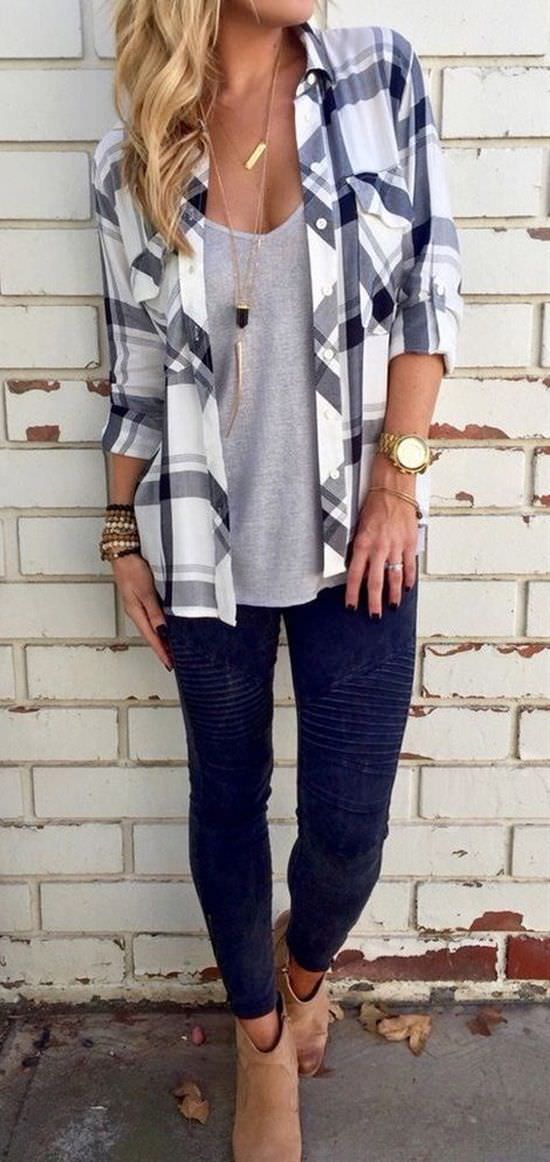 This black and white plaid shirt has more of a relaxed look worn open with the gray tee and dark wash jeans.