Style
50 Latest Saree Blouse Designs From 2017 That Are Sure To Amaze You
Here Are 50 Latest Saree Blouse Designs From 2017 That Are Sure To Amaze You.
1. Cape Style Black Tussar Silk Blouse With A High Neck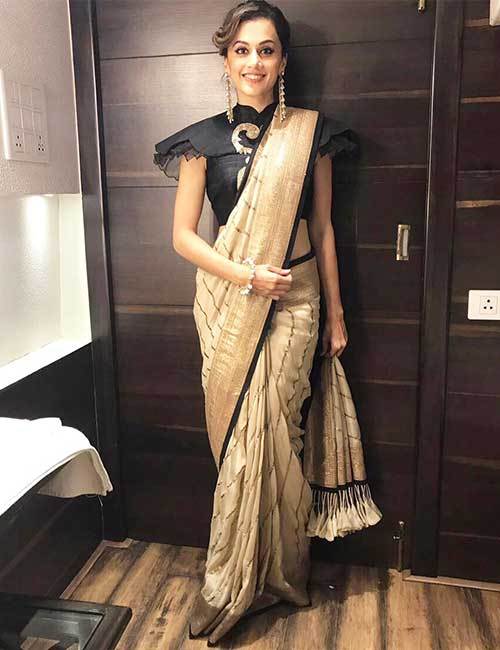 Taapsee Pannu never ceases to amaze us. With her amazing acting skills, pretty hair, classy dressing sense, and contagious smile, she is the nation's heartthrob! She carries Indian wear just as beautifully as she does her Western clothes, and here's proof. This black cape style blouse is a unique creation by Jayanti Reddy. She has blended high neck with cape sleeves, but in a way that makes them look like bat sleeves. If unique is your thing, this is it!
Tip – Keep the saree plain and pleat the pallu so that the blouse can stand out.
2. Peach And Gold Brocade Blouse For Pattu Saree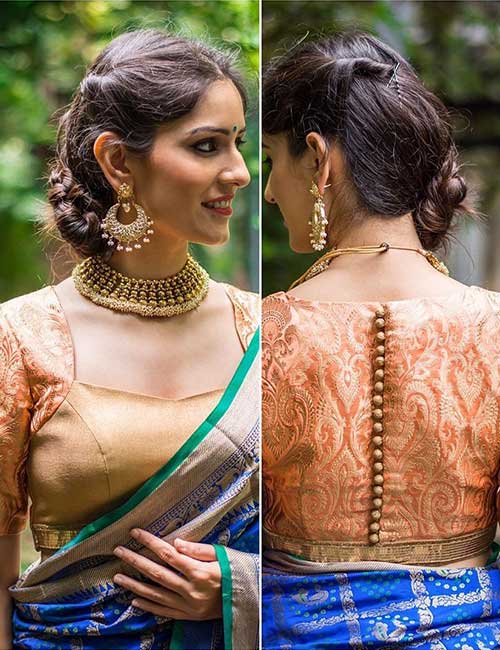 Ditch your old school golden colored blouses and give this one a shot. Keep the bodice plain and go all out with the embroidery for the sleeves – it's equal parts modern and traditional.
Tip – Go with a contrast saree with a thick contrast border, or a transparent net saree, depending on the occasion.