Style
20 Supercool Different Kinds of Ankle-High Booties
A colorful pair of booties are so beautiful to look at, and they go really well with all the dresses. If you're not sure about them, here're a few ideas!
If you're like a lot of women, there's a pretty good chance that you have an undeniable love affair with shoes. And no matter how many pairs you already have in your closet, chances are, deep down, you're always aching for just one more.
Well, if when it comes to the boots side of your closet, you don't have many (or any) booties, you should consider getting a pair. They're so cute to look at, plus they go well with dresses, skirts, and shorts. (And even pants if they're skinny jeans so that you can show the top of them off!)
If you're not sure which ones would actually go best with the clothes that you have, here are some ideas to get your fashion imagination going.
1. Round Toe Booties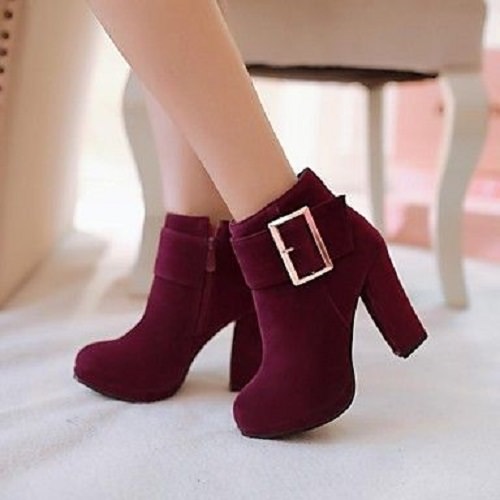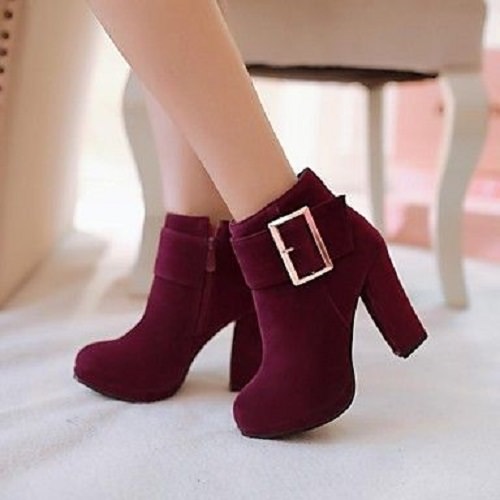 Round toe booties/via
There's something about this particular kin of booties that make us think of Christmas elves. Maybe it's the round toe. Maybe it's the color. More than likely, it's the big buckle. That's OK. We think elves are pretty darn cut and so these round toe platform booties suit us just fine.
2. Vintage Buckle Booties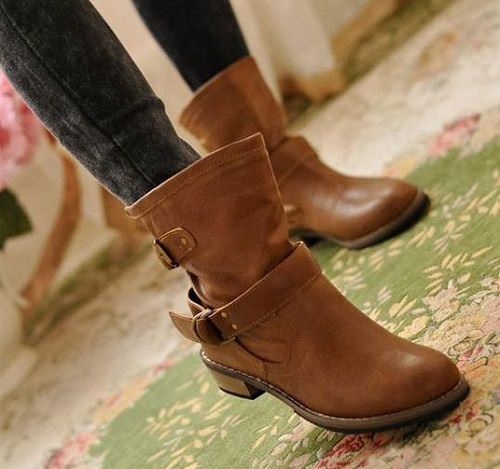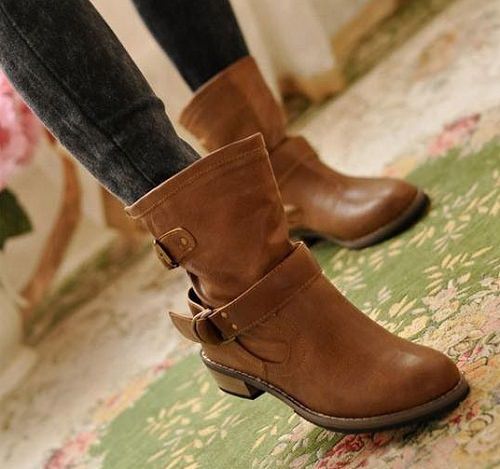 Vintage buckle booties/via
Speaking of buckles, if you prefer to wear booties that are flat, maybe look for a pair that has a couple of vintage buckles on the sides.
3. Peep Toe Booties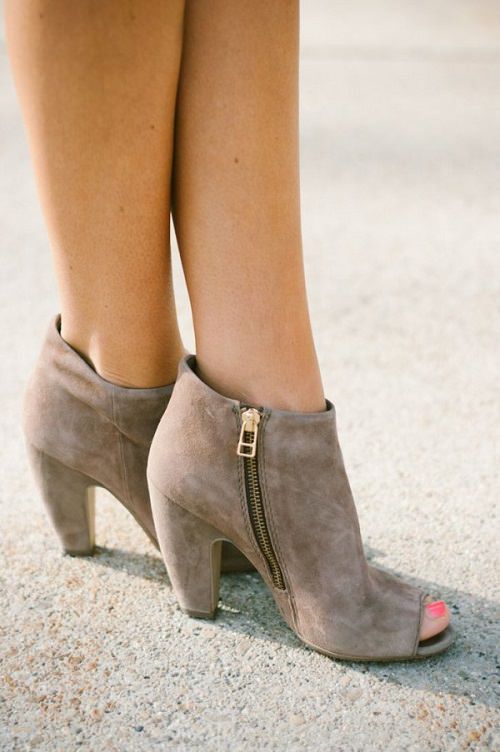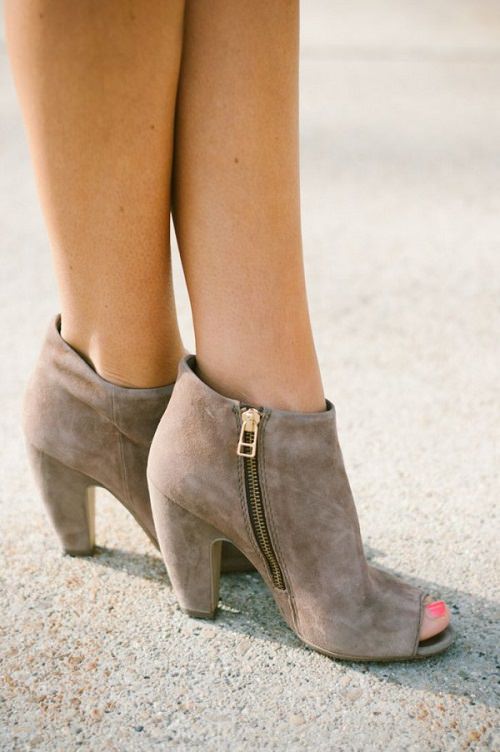 Peep toe booties/via
Cute and sexy—all in one. If you happen to come across some peep-toe booties while you're out shoe shopping, don't pass them by! They'll be one of the best things that you could ever do for you feet and your overall look!