Perk up your wardrobe for winter with these 12 winter outfit ideas. Check out!
Snowy weather, holiday soirees, and family gatherings will be here before we know it. Make sure to stock up on a few wardrobe basics before the festive fury begins. Be strategic in your winter wardrobe purchases, and invest in pieces that can be mixed and matched for any cold-weather occasion. Here are 7 must-have items that can create 12 different winter outfits.
1. Outfit 1: Vest + Dress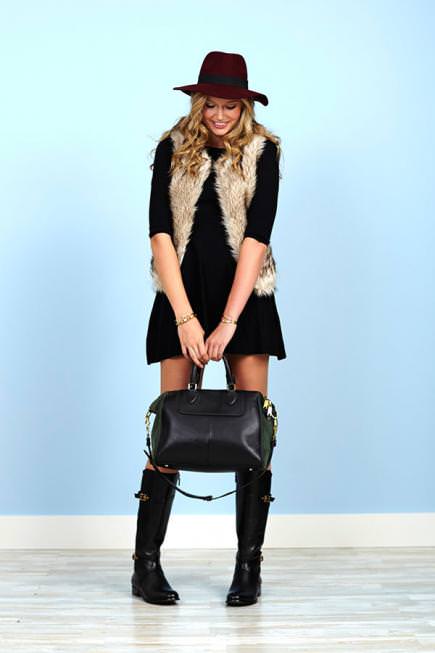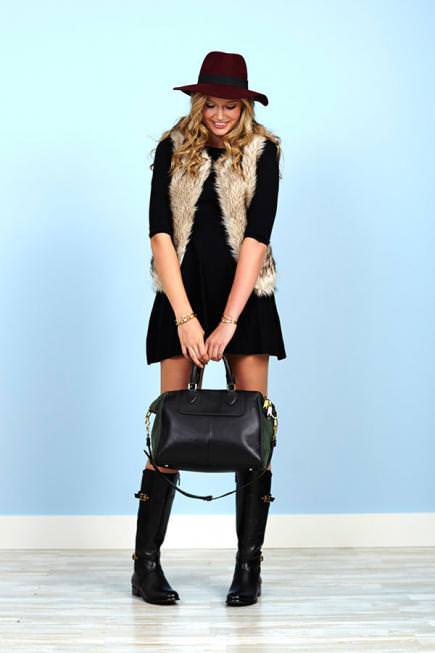 For any casual occasion, rock a knit dress, and layer on your fur vest. This low-key look pairs well with riding boots and a wool fedora. If you live in a cooler climate, we suggest adding tights to keep your legs warm.
2. Outfit 2: Long Cardigan + Dress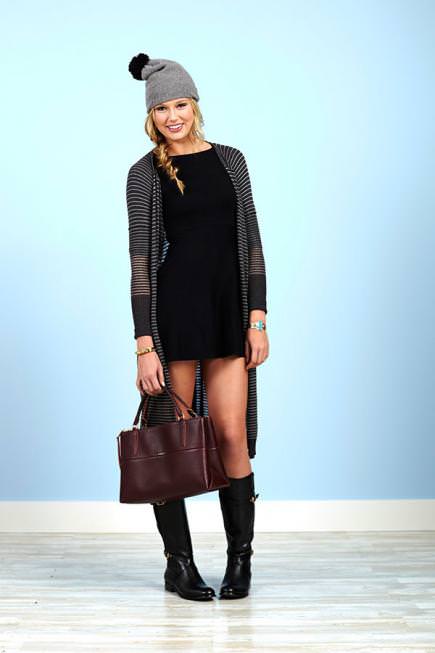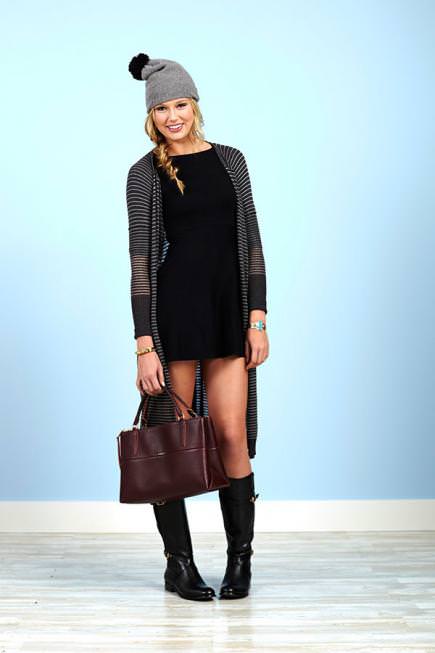 A long cardigan can tone down any outfit—even a dress. This cozy, must-have sweater is a winter wardrobe staple in our book. Click on to see more ways to wear it.