If you love to take photos and selfies, these makeup tricks and tips will make sure you look the best every time.
There is definitely a science, a bunch of technique, and even products made specifically for making you look good in photos. Not only can you optimize your makeup for them, but you can also rock the side arm to look slimmer, and you can adjust the way your body is angled towards the camera as well.
1. Perfect Makeup Look For Photo's – Classic Glam Makeup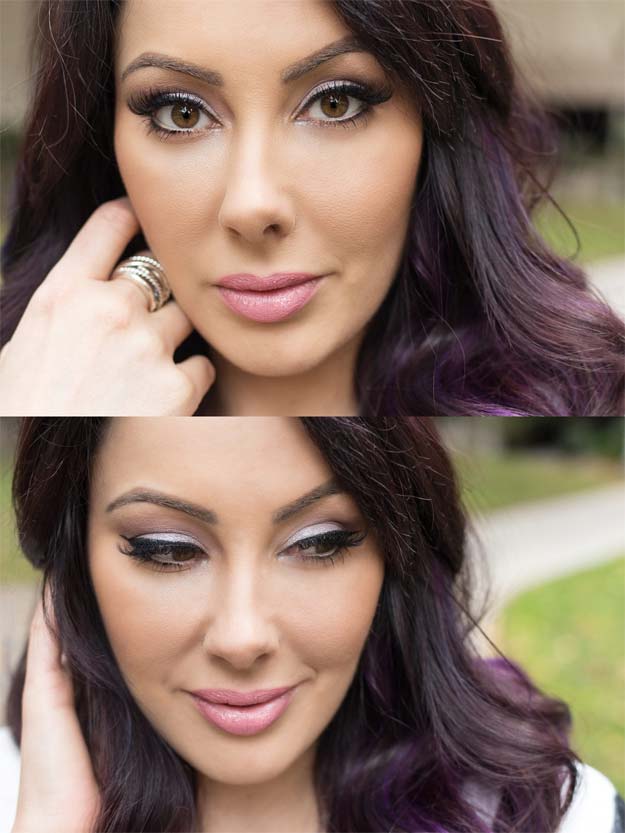 For this makeup tutorial, you need a foundation that is oil-proof, some matte powder, and some concealer for your skin. For your eyes, you will need an eye and eyebrow pencil, some eyeshadow, gel liner, and rim brightener. Add some mascara, some blush, lip liner and lipstick and you have yourself the ingredients for looking your best in every photo.
2. Here's How To Do Your Makeup So It Looks Incredible In Pictures

This article does a great job of explaining my eye makeup technique of using a dark shadow, a neutral shadow, and highlighter to make my eyes really pop on camera.
3. DIY Makeup For Headshots Tutorial