You can't have a beautiful face without beautiful eyes, and these 26 easy EYE MAKEUP tutorials can help you achieve that. Check out!
Our eyes are the central point of our faces. It's no wonder we are always looking for new ways to jazz them up! It doesn't matter if you're into the "au naturale" look or the more glamorous runway model. We all want our eyes to pop and dazzle the people we look at.
Luckily, we don't need makeup artists to do that for us. Don't believe this? See below.
1. Dramatic Pastels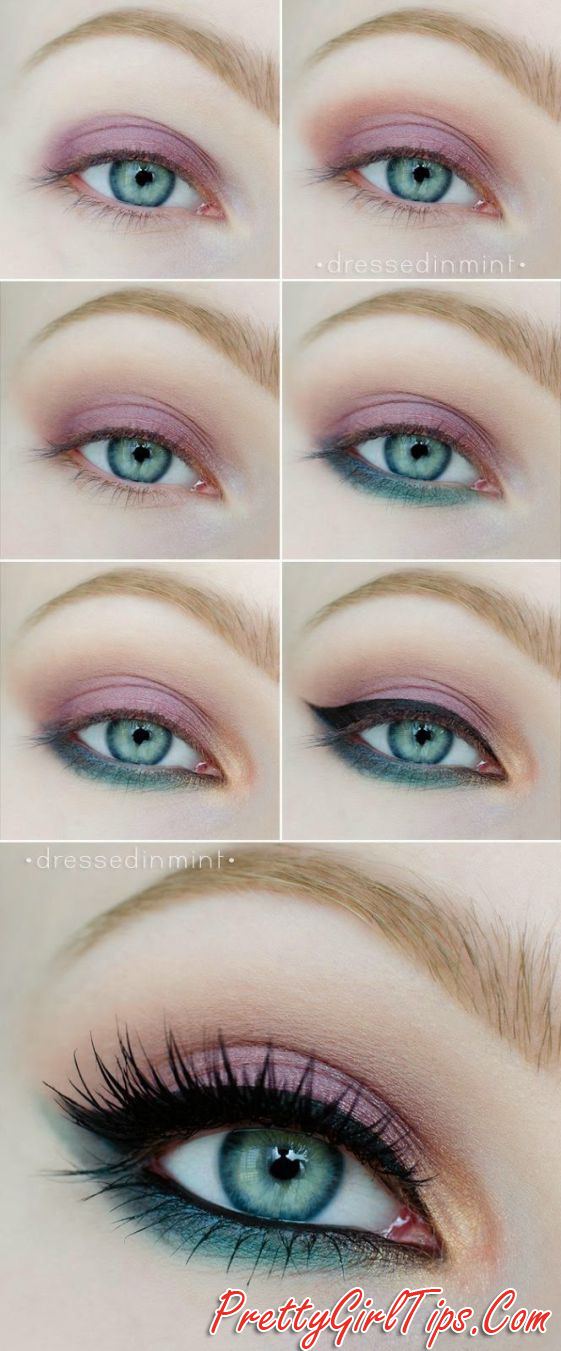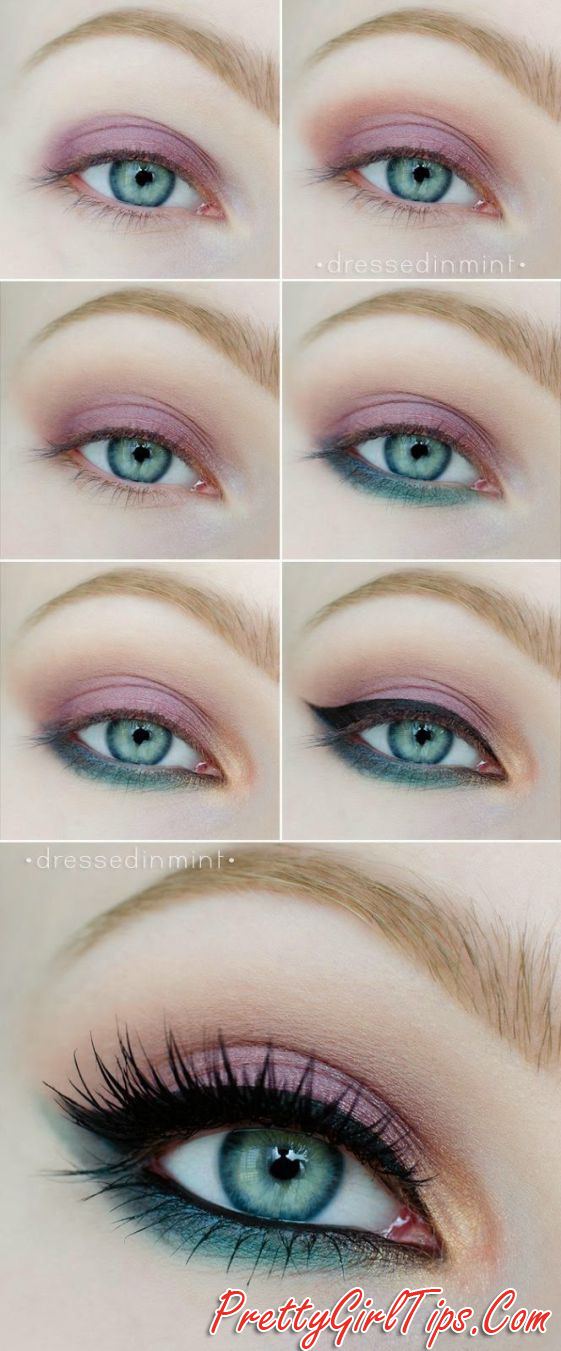 Pastel Makeup/via
Or, if you're feeling bolder, try this dual color pastel look.
2. Scalloped Eyeliner


Scalloped Eyeliner/via
A seriously cool trick that makes an otherwise impossible style, possible! Try it out with different shapes and colors.
3. The Green Flick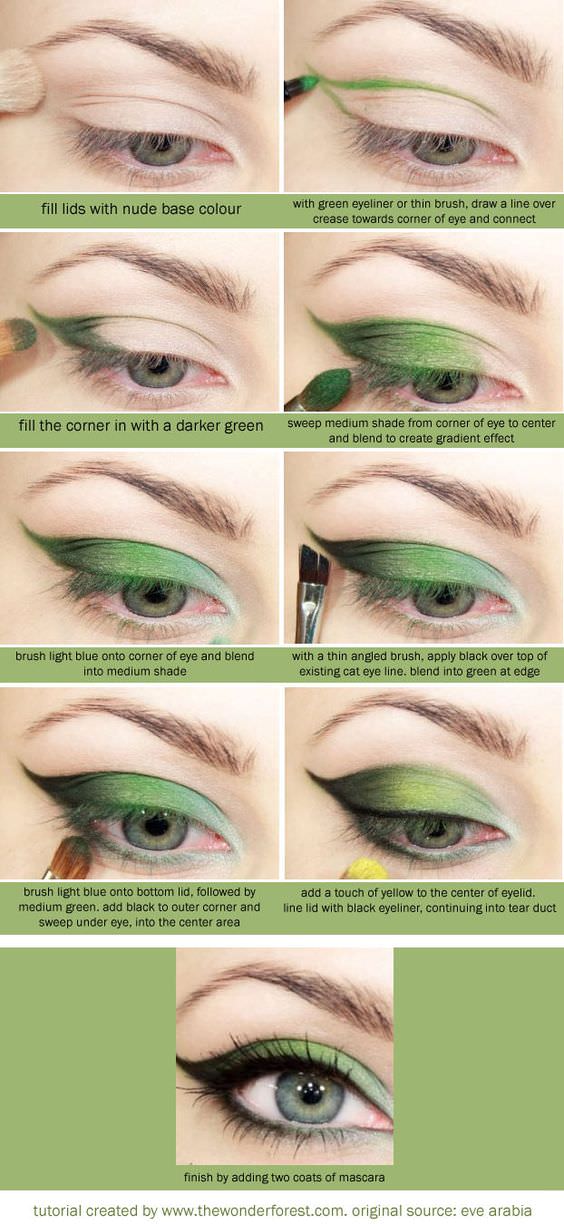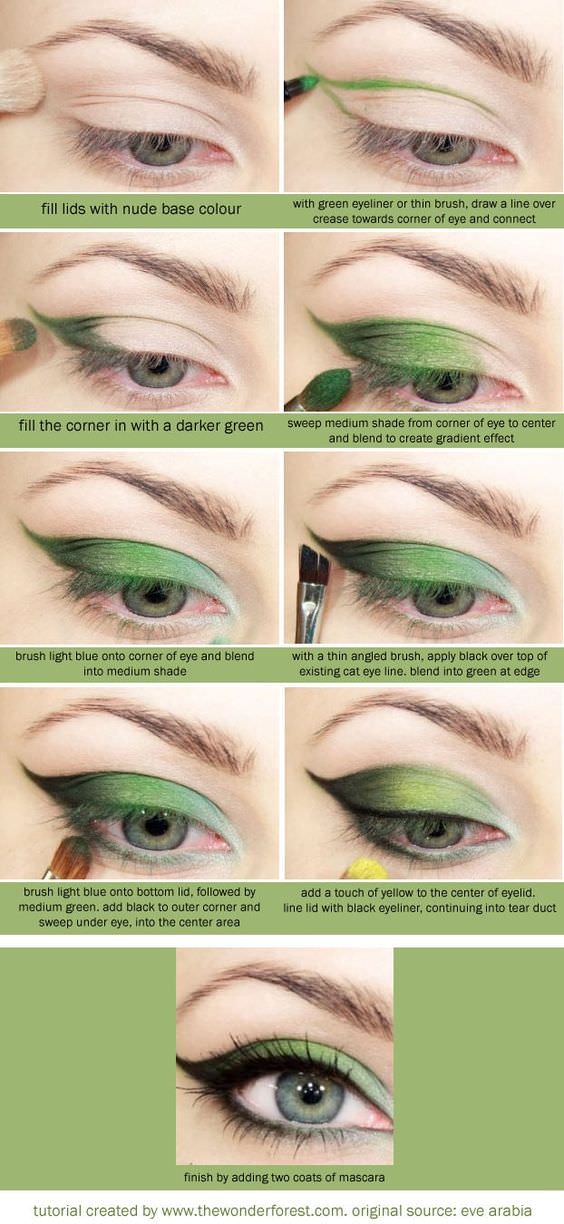 The Green Flick/via
You'll make others green with envy with this eye makeup look. It works particularly well on those with brown and green eyes.