Hairstyles
24 Inspirational Ideas To Braid Your Purple Hair
You need to see these stunning purple hair ideas for braiding if you want to keep up with the hair trends and be creative.
Purple hair is now a huge trend among chic fashionistas and celebrities. Kesha and Katy Perry rock this hair color. If you are a frequent user of Tumblr, you must have seen all those gorgeous photos with purple locks and braids. Moreover, there are some amazing shades of purple like lavender or lilac. If you are not purple haired yet, these photos will make you rush to your hair stylist immediately and transform your look.
1. Unreal Beauty with Braided Purple Hair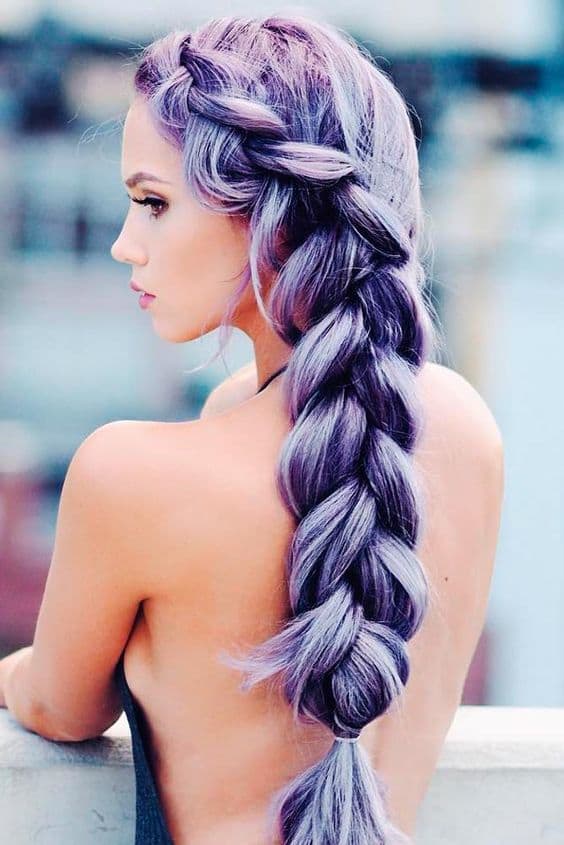 Hair color ideas present so many possibilities nowadays. You can dye your hair into any color of the rainbow. And it is the perfect way to unleash your inner personality and be more creative.
2. Cool Purple Braided Hair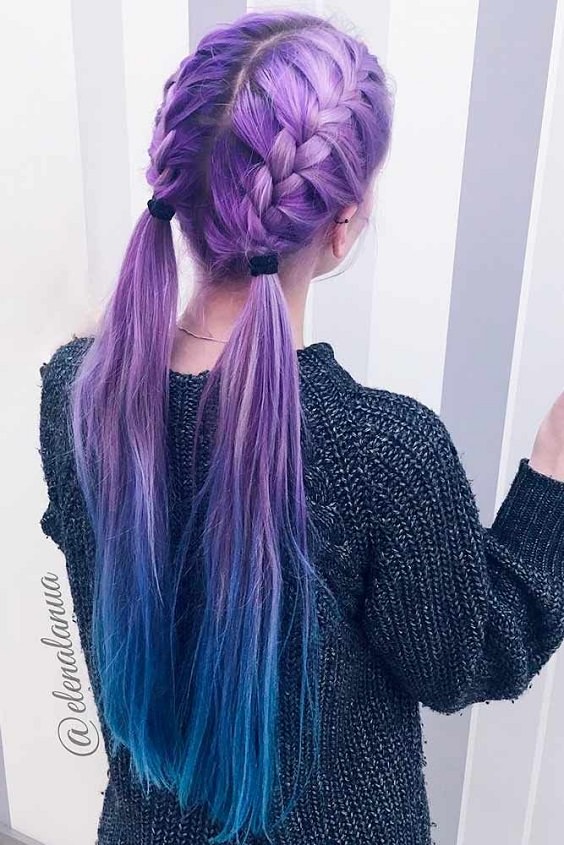 A half up half down braided 'do will work for literally any occasion. Plus, this 'do will accentuate your facial features as the hair will be away from your face.