You can easily wear ankle boots as part of a formal or casual outfit depending on what clothes you pair them with.

The possibilities for ankle boots are endless. However, despite the limitless options for ankle boot wear, many women find that they aren't quite sure how to rock ankle boots to their full potential. When it comes right down to it, ankle boots are actually quite easy to wear. They add sleek style to virtually any outfit no matter what it is.
1. Turn Summer Into Fall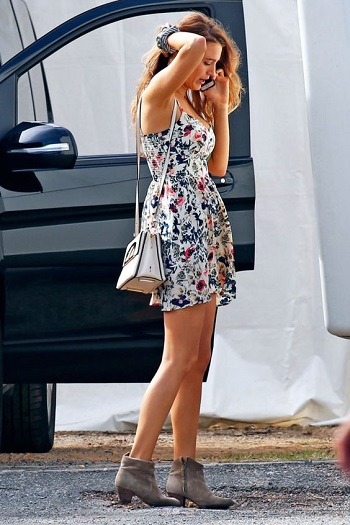 Ankle boots look great no matter what season it is. However, they can also be worn to add an autumnal vibe to a standard summery outfit. Start by slipping on a gorgeous, short summer dress. Instead of grabbing your sandals, however, opt for your pair of ankle boots instead.
Pair your summer dress with short ankle boots in a complementary color. Then, add a denim jacket or sleeved blazer on top of the dress for an extra fall finish.