You may not believe but there are natural remedies to get rid of scars. Just like this coconut butter and essential oils cream recipe!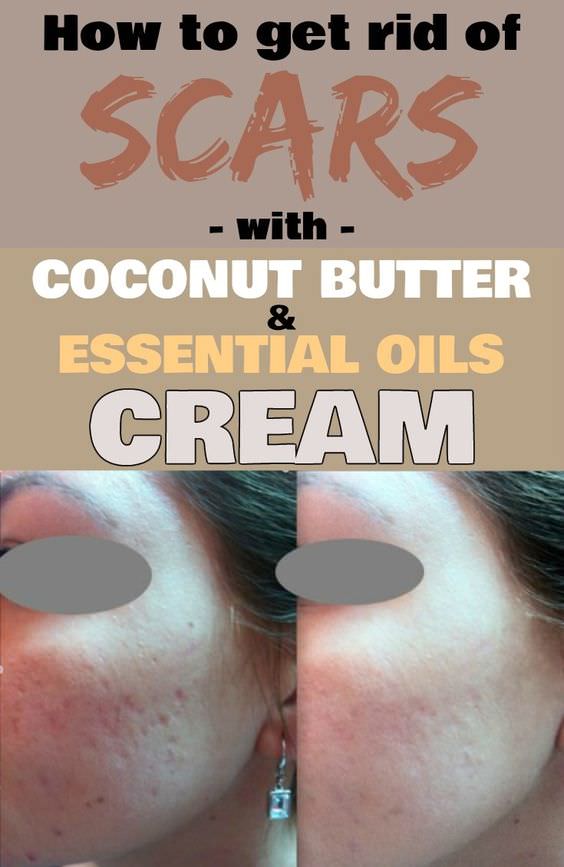 As sooner you begin to treat a scar, the better are the chances to really get rid of it. In most cases, it takes months or even years of continuous treatment for a scar to heal, and the very deep ones can't be completely treated. It's no wonder that many creams on the market are disappointing, considering that they promise spectacular results in a short time, a completely unrealistic scenario.
Here's how to prepare the cocoa butter and essential oils cream that treats scars.
You need:
 30 g of coconut oil
 10 drops of geranium oil
 8 drops of lemongrass essential oil
 6 drops of lavender essential oil
 3 drops of frankincense