Check Out These 21 Hair And Makeup Hacks Every Woman Should Know.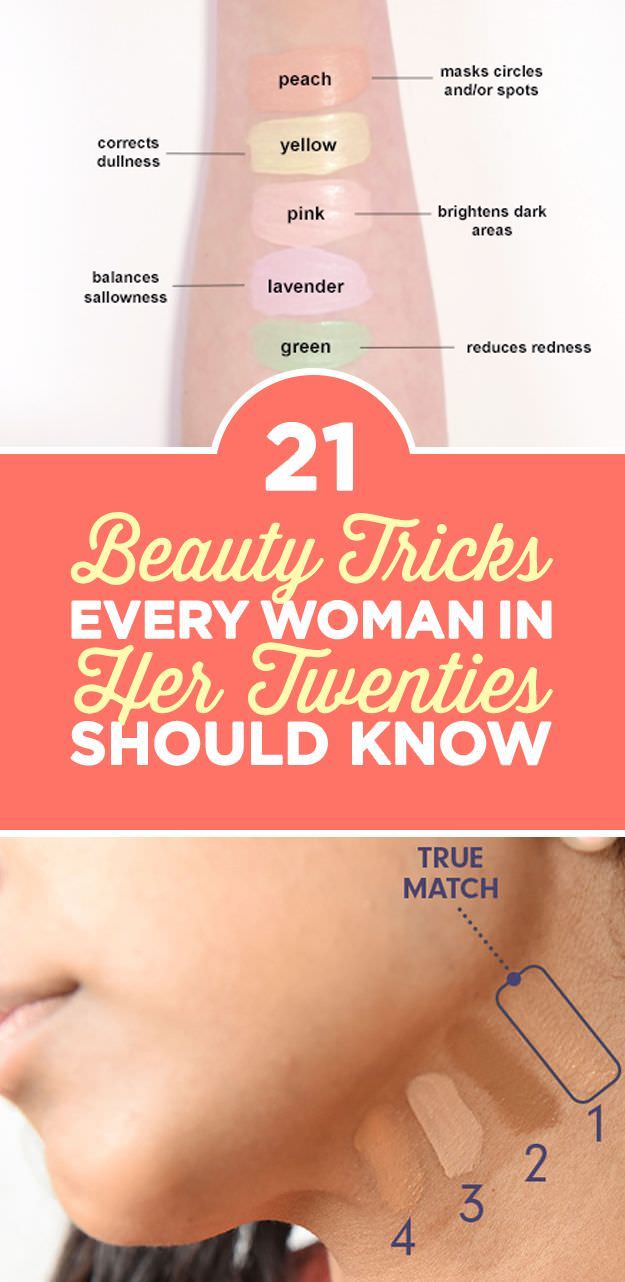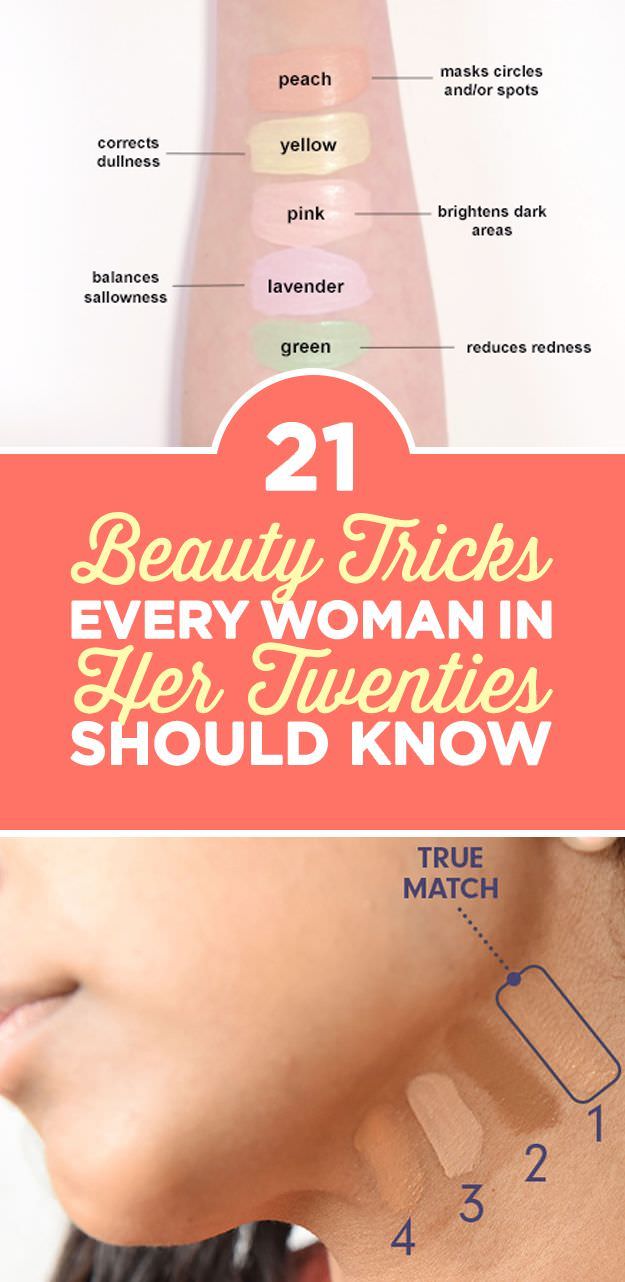 1. You're best off buying drugstore products at certain chains with 100% guaranteed return policies — meaning you can return opened beauty products if they're, say, the wrong foundation shade.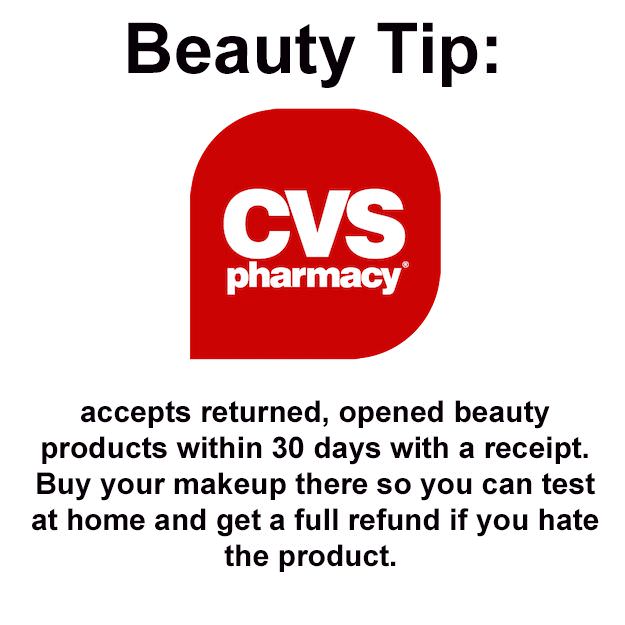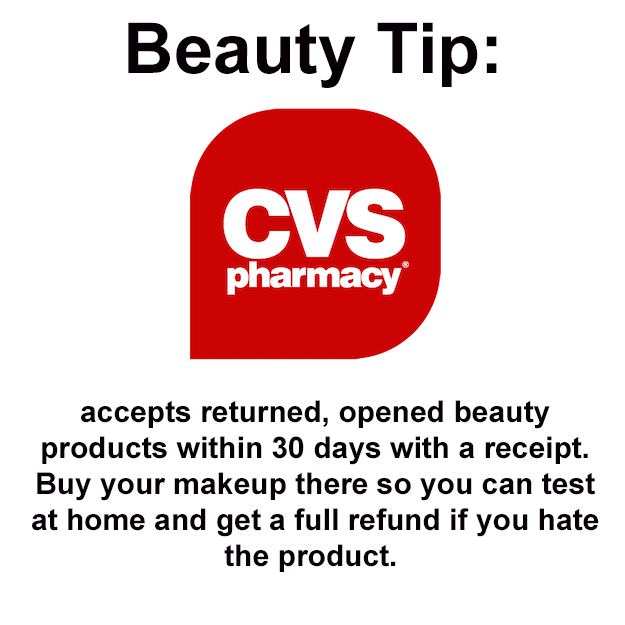 CVS and Rite Aid have 100% guarantee policies. Check with a drugstore before you purchase so you don't waste your hard-earned ca$h money.
2. Or, if you're trying out tester foundation shades at a beauty counter, apply the shade to your neck instead of your arm for the most accurate match.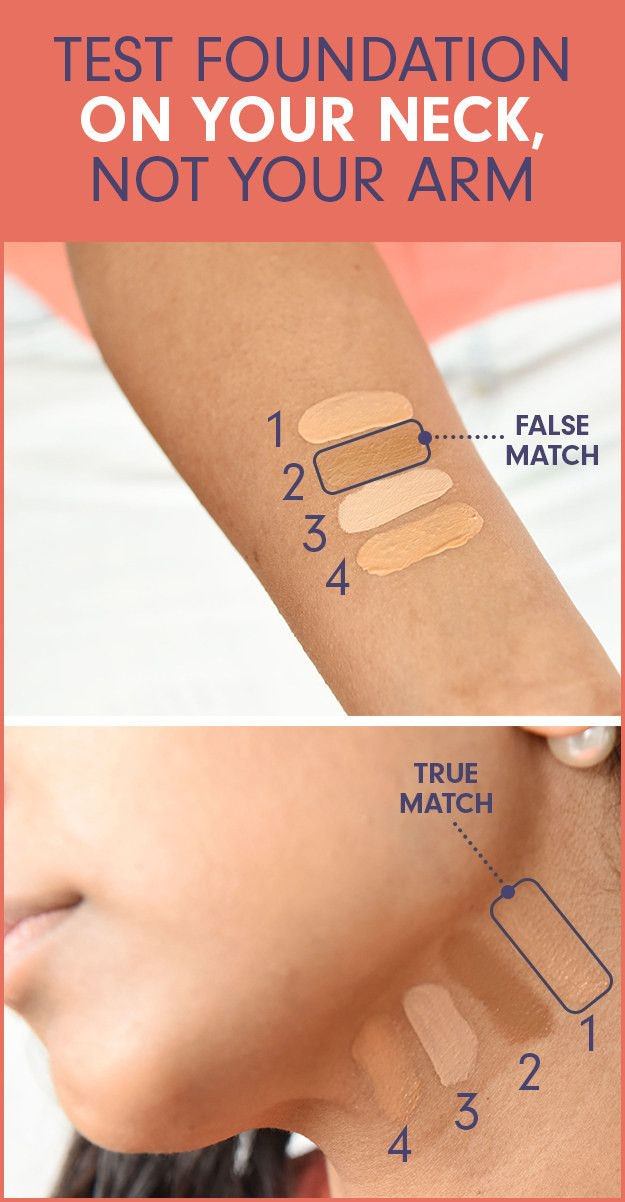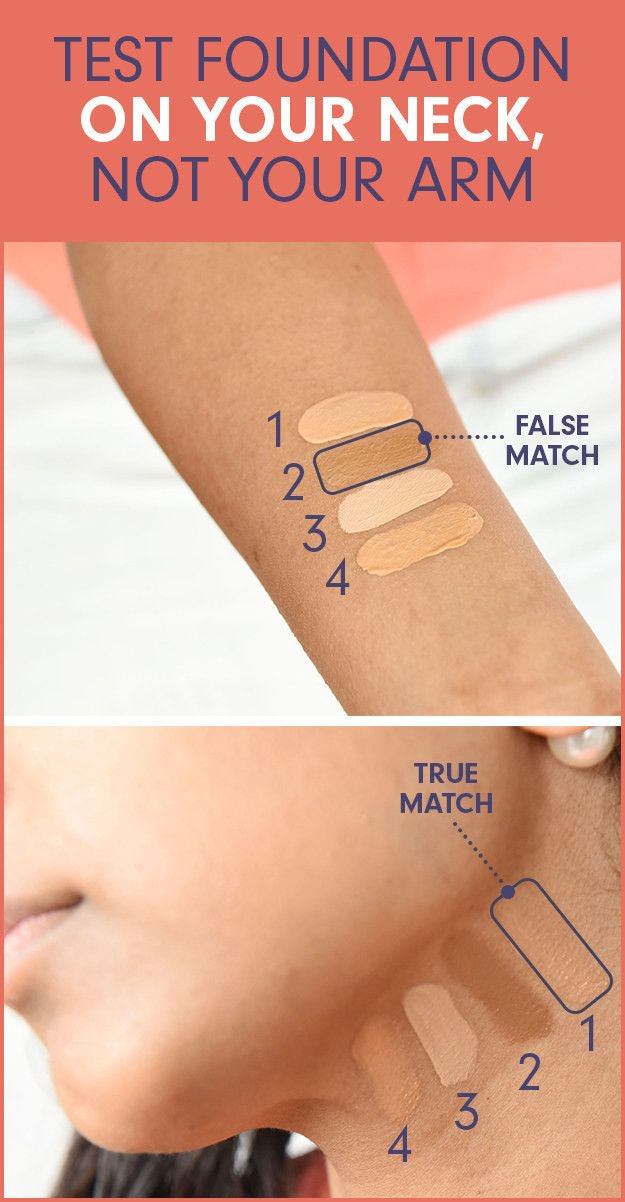 Read more about that here.
3. To minimize bacteria growth and keep your makeup brushes alive for longer, you should clean them about once a week. Instead of paying $32 for a makeup brush cleaning mat, use a paper plate and hot glue to get (basically) the same results.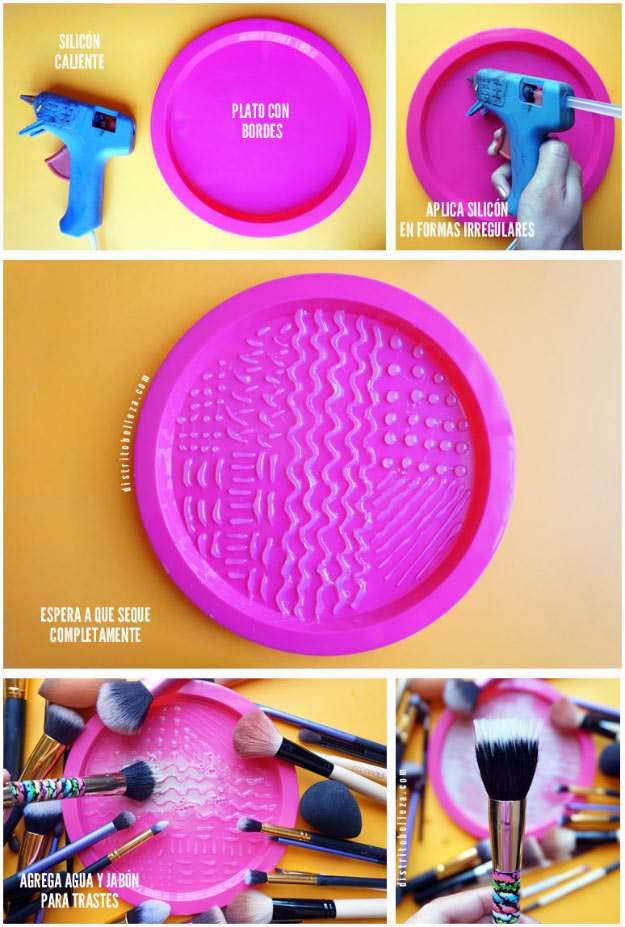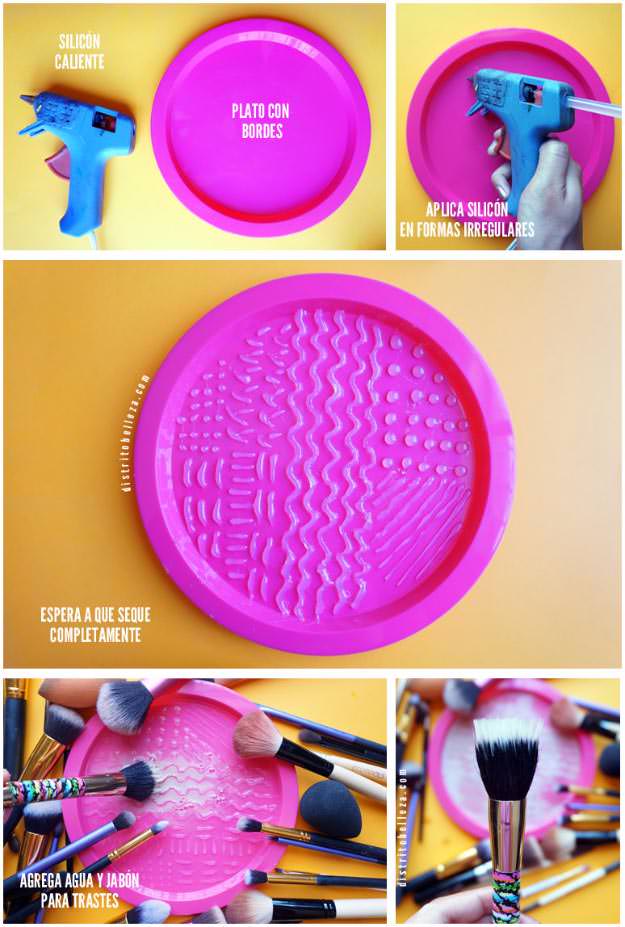 Mix some lukewarm water with baby shampoo or oil, swirl brushes around in the mixture until the water runs clean, and then let the brushes dry. See full instructions here.