Make use of the summer outfits you love most– here're the 8 ways you can wear them in fall and winter. Take a look!
As much as we love planning cozy fall outfits, there is something sad about summer trends coming to an end. What will you do with all the purchases you made only two months ago? Transition them—that's what you ought to do!
1. Graphic Tees under Utility Jackets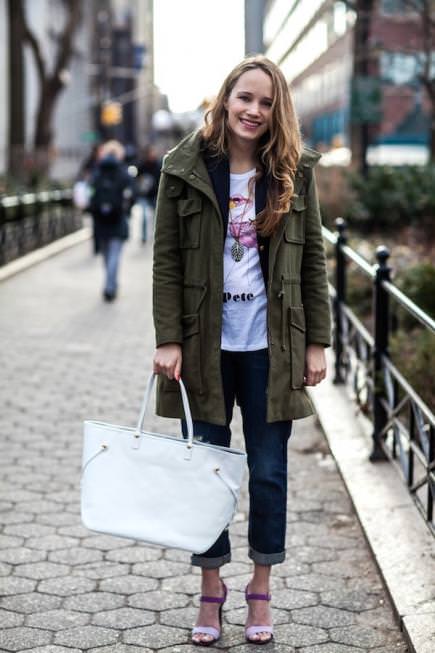 We know there is nothing easier to wear than a fabulous graphic tee. Don't let cold weather make you shy away from this fun, short-sleeved summer basic. Grace of Stripes and Sequins blends her super summery T-shirt into her fall outfit by layering it under a casual utility jacket.
2. Maxi Dress under a Leather Jacket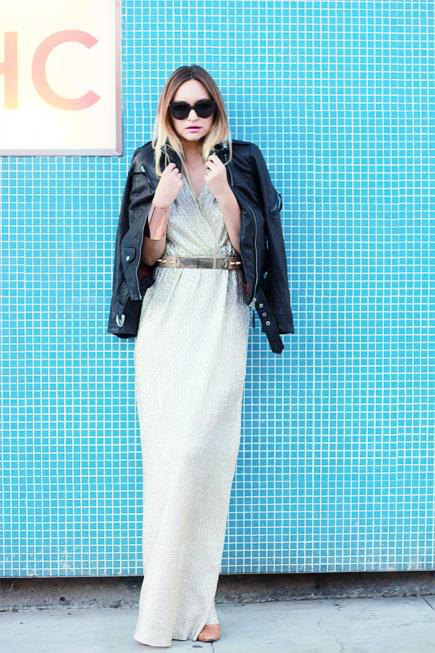 Maxi dresses seem like an obvious transition piece, but they can be hard to pair. Cardigans look too matronly, blazers seem out of place, and kimonos can be too breezy. Liz from Late Afternoon shows that a black moto jacket is perfect mix of tough and girly.
3. Cropped Sweater over Long Layers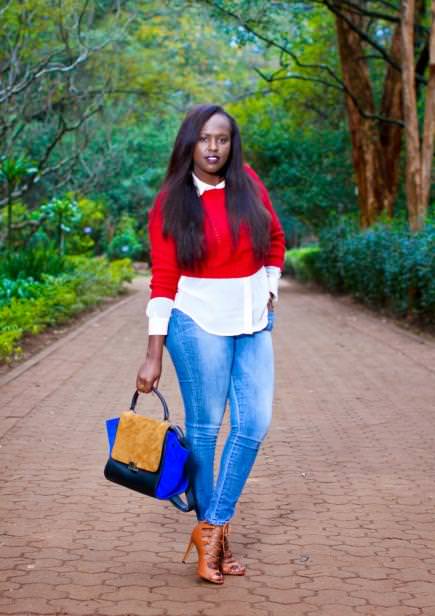 Cropped shirts are perfect for warm summer nights, but they're just as easily suited for fall outfits when layered over longer tanks, T-shirts, or button-downs. Nelly from Nairobi's Fashion Geek perfects the look by pairing a bright cropped sweater with a sheer dress shirt and a fall handbag.